Here Are The Most Controversial Pardons Trump Just Made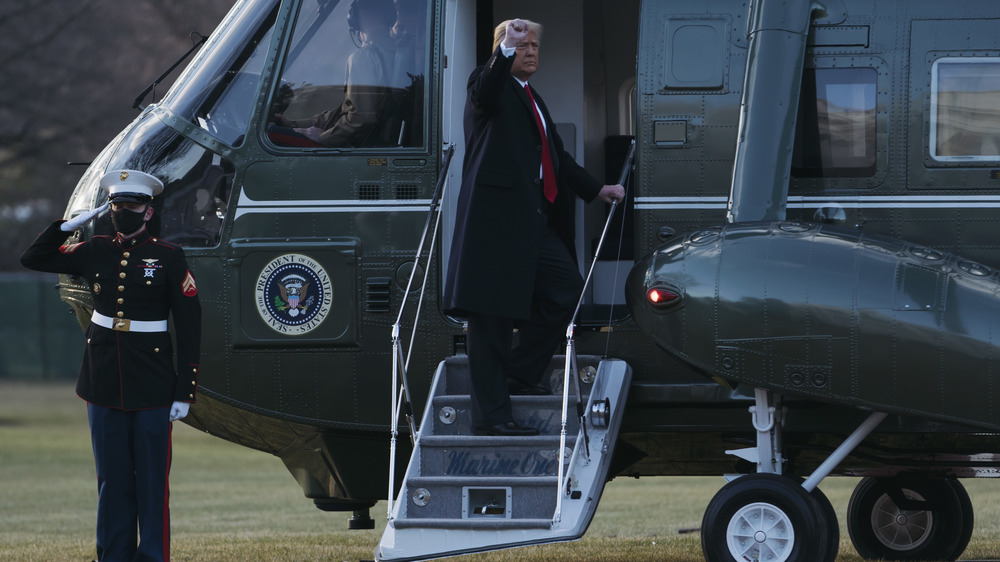 Eric Thayer/Getty Images
While in office, Donald Trump issued quite a few pardons and commutations that raised some eyebrows. Perhaps his most controversial choices were for people who had demonstrated their loyalty to him: Paul Manafort, Robert Stone, and Michael Flynn, to name a few. In the last few weeks of his term, while Mr. Trump repeated his baseless claims that the election had been stolen from him, the lame duck president seemed to have put his pardoning goals on the back burner. But as CNN reported, on his last full day in office, he suddenly seemed to return attention to that aspect of his presidency and swept through a laundry list of pardons. "You couldn't get the President to focus on this," said an unnamed source. "And then this weekend, he didn't have his Twitter, he didn't have all these other distractions."
While most of the 73 pardons and 70 commutations he put through went to people who criminal justice reform advocates had long said should be release due to the disproportionate nature of their sentences to their low-level crimes, he still squeezed in some more controversial picks. One person he did not pardon was himself, perhaps listening as advisers reportedly told him that this would make him look guilty of something. Let's take a look at Trump's questionable pardons on his last full day as president.
Trump pardoned the man who helped him get into the White House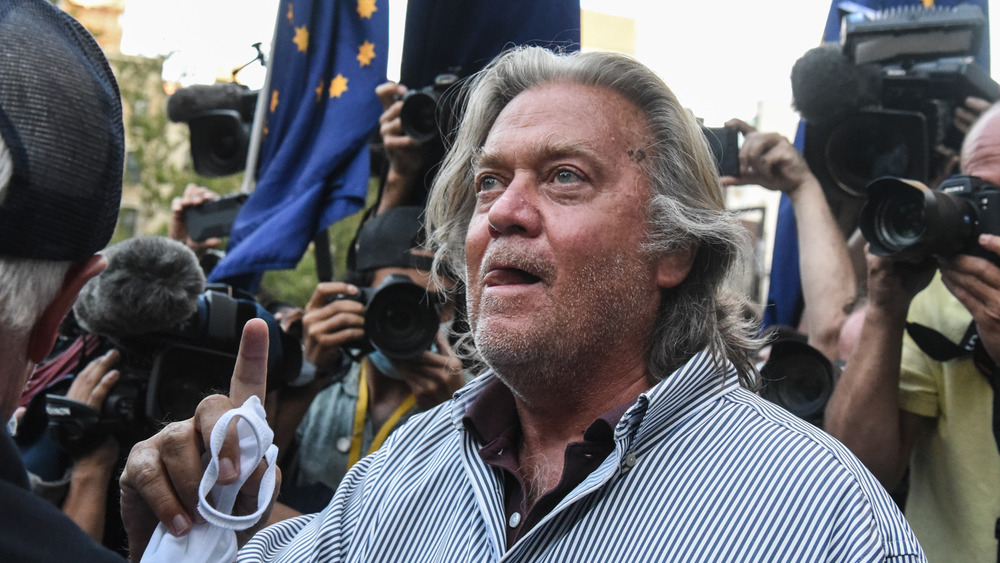 Stephanie Keith/Getty Images
Perhaps Mr. Trump's most controversial pick for his final batch of presidential pardons was his former chief strategist and senior adviser Steve Bannon. According to The Washington Post, Bannon was charged in 2020 with defrauding supporters of Donald Trump's border wall to the tune of millions. Along with Air Force veteran Brian Kolfage, Bannon collected funds for a privately constructed border wall from Trump supporters via a GoFundMe campaign called "We Build the Wall," but the organization merely built perfunctory structures in a few places in Texas and New Mexico and pocketed the rest for themselves. The Texas Tribune reported in July 2020 that erosion was already threatening the foundation of the wall they built along the Rio Grande River. With the help of other prominent conservatives, they raked in more than $25 million from Trump supporters, according to federal prosecutors. Kolfage, however, was notably not on the list of pardons.
CNN reported that adding to the controversy behind Bannon's pardon was the possibility that he had been involved in the insurrection attempt on the U.S. Capitol on January 6, 2021. Bannon had said on his "War Room" podcast the day before the attack, "All hell is going to break loose tomorrow." It appears that Bannon successfully made his way back into Mr. Trump's favor after their falling out earlier in the Trump presidency.
Trump also pardoned a pair of rappers facing federal prison time on weapons charges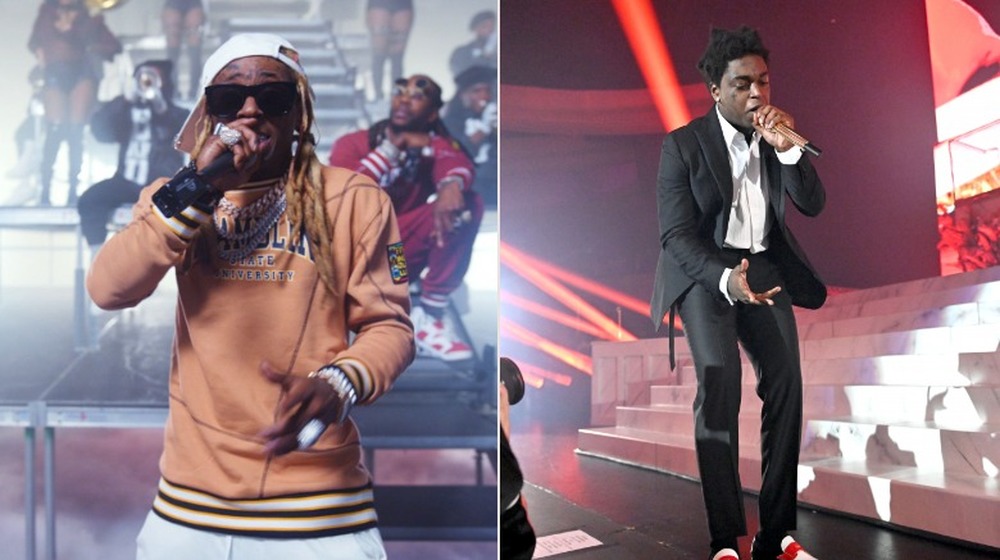 2020hha, Scott Dudelson/Getty Images
Also on Mr. Trump's final list of presidential pardons, published in full by The Guardian, was rapper Lil Wayne. The rapper, whose name when he goes up before a judge is Dwayne Michael Carter, was facing up to 10 years in prison on federal charges of possessing an illegal firearm, a charge to which he pleaded guilty in December. The Grammy-winning musician got busted with a gold-plated .45-caliber handgun in a Miami airport the year before, which a previous felony conviction made illegal. But Wayne apparently made good with Mr. Trump in October, after the two met and the rapper tweeted he'd had a "great meeting" with the president.
Also in for weapons charges, fellow emcee Kodak Black also received a pardon from Mr. Trump. In August 2019, Black, aka Bill Kahan Kapri, pleaded guilty to making a false statement in order to purchase a firearm and was sentenced to three years and 10 months in federal prison. He released his album Bill Israel from a jail cell in December 2020.
Others making the cut included Elliott Broidy, who accepted money from China and Malaysia to lobby for their interests in the Trump administration, and Kwame Kilpatrick, who was serving a 28-year sentence for racketeering, bribery, and extortion during his time as the mayor of Detroit.