Why Cowboys Rode The Range On Quarter Horses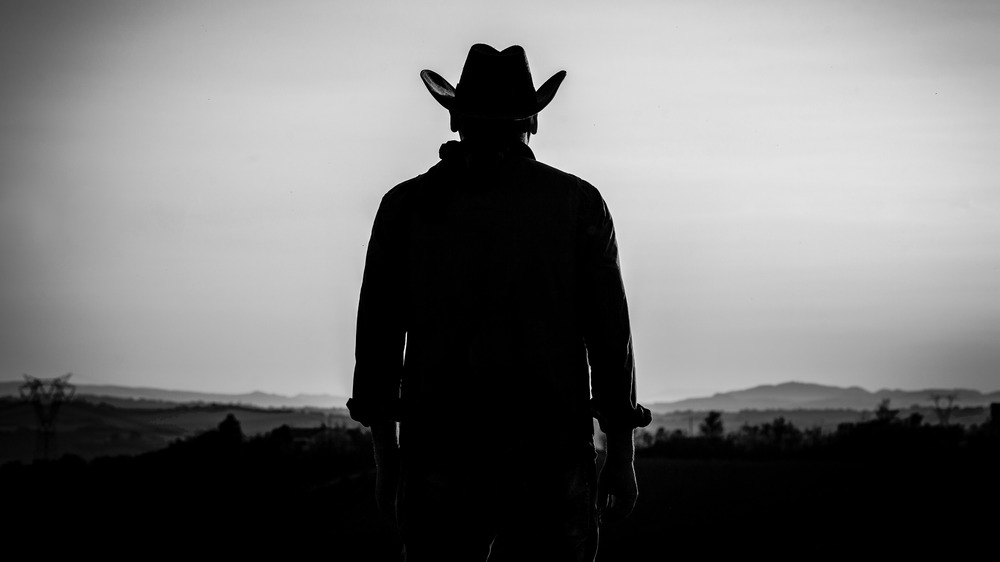 Shutterstock
We may receive a commission on purchases made from links.
The powerful and fast American Quarter Horse became the cowboy's ride of choice since the animal intrinsically knew how to move cattle in the correct direction — literally called "cow sense." The animal's docile personality also made them easy to maneuver and control.
The American Quarter Horse is credited as the first U.S. domestic breed, according to the International Museum of the Horse. The animal is a combination of horses from Arab, Turk, Barb, and other breeds bought in the 1600s from England and Ireland as well as animals domesticated by the Native Americans.
There is some dispute about the timeline of the horse's development. Some breed historians contend that the animal saw its beginnings in the Carolinas and Virginia, reported Breeds of Livestock. Others believe the breed truly formed after the steeds blended with the bloodlines of other horses found in the American Southwest.
The mix created a small, quick-footed horse that's sprinting power would later inspire the American Quarter Horse races, started in 1674. The horse can easily run short distances at speeds up to 55 mph.
As American pioneers moved west, the horse breed's popularity soared. By the 1800s, its cow sense and easygoing nature made it a perfect match for cattle ranching. "The horses would work in the week and the cowboys would compete in horse racing on the weekends; a competition that eventually became known as the rodeo," said Wide Open Pets.
Steel Dust and other famous Quarter Horses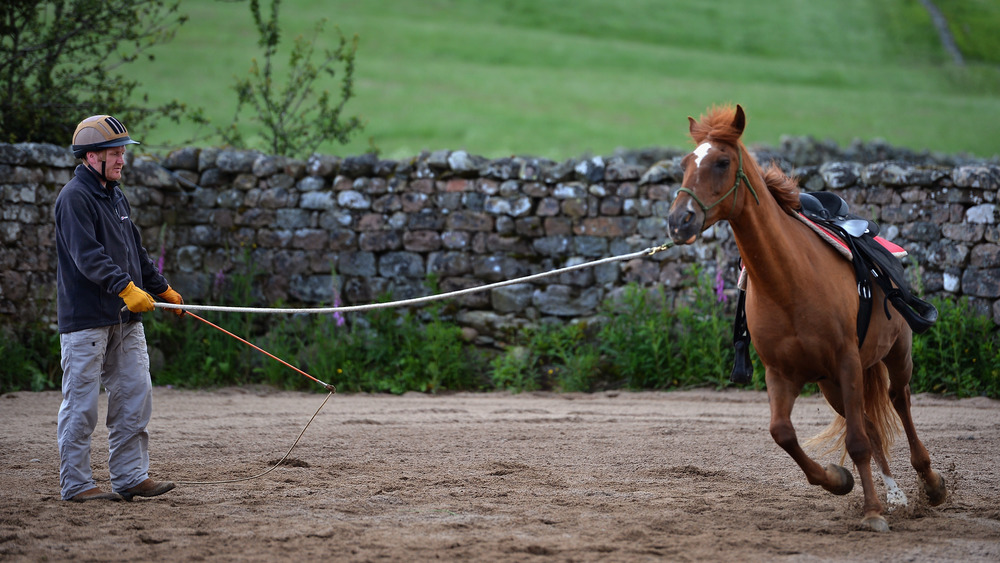 Jeff J Mitchell/Getty Images
One of the most famous Quarter Horses was Steel Dust in Texas, according to the American Quarter Horse Association (AQHA), quoting an excerpt for Don Hedgpeth's book, They Rode Good Horses: The First Fifty Years of the American Quarter Horse Association, on its website. "His progeny and his legend spread as cowboys drove Longhorns up the trails from Texas and opened the Great Plains to ranching," it read.
In fact, the horse's reputation was so great, Quarter Horses found a nickname — "Steeldusts."
Many Quarter Horses feature sorrel or chestnut colors — although the breed features a host of hues, including bay, gray, red dun, blue dun, cremello, and white.
Their muscular structure makes them perfect not only for work but also helps them excel at competition. They appear in all sorts of rodeo and horse show events today, from barrel racing to roping to jumping. Some Quarter Horses have even found fame in the movies. For instance, Robert Redford's steed in 1998's The Horse Whisperer was one, according to the AQHA. The horse that played Black Beauty was an American Quarter.