What John Densmore From The Doors Is Doing Today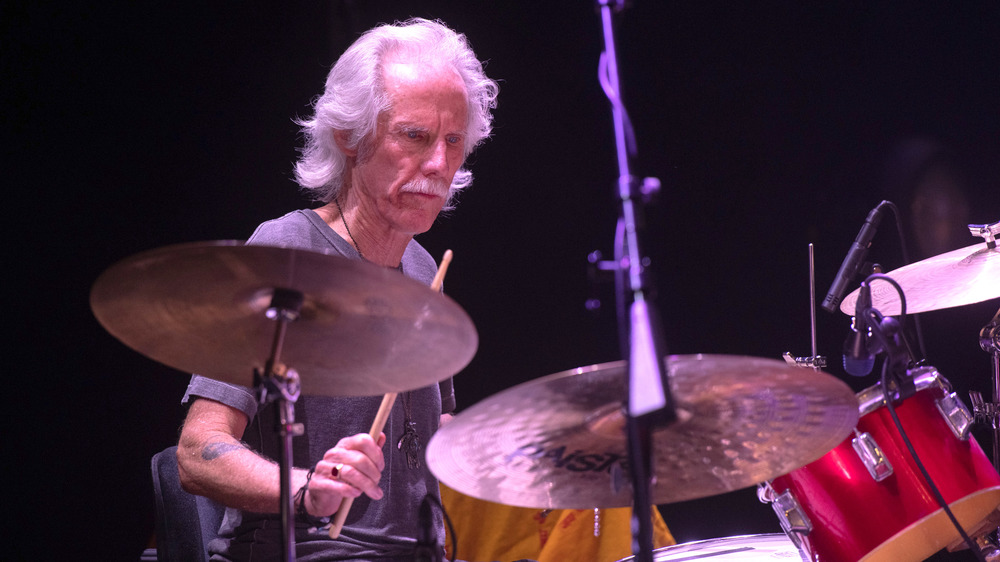 Scott Dudelson/Getty Images
The Doors drummer John Densmore will always be known for the famous beats he laid down on the band's original albums. Densmore is very proud of the music he created with the band and his relationship with its iconic, outspoken, and wild frontman, Jim Morrison. To this day, Densmore has fought hard to properly chronicle the band's career and protect the image of Morrison, per The Guardian. Densmore felt in many ways he was "the square" of the group and that he and Morrison were very different. However, the two shared music in common, as well as some other strange ties. Sadly, Densmore lost his own brother at the age of 27, the same age Morrison was when he passed away. After Morrison passed, Densmore began to indulge and express himself creatively.
Since his time with the Doors, John Densmore has gotten into different mediums of art such as acting, dancing, producing, and writing. On his love of writing, Densmore told The Guardian: "It's funny. I got Cs in English at school. I hated it. But now I want to be a writer and I'm voracious for new vocabulary and new ideas." In the '80s, Densmore put together an autobiographical performance piece called Skins and, soon after, took a few roles on shows and movies. In 1990, Densmore picked up writing again and released a memoir called Riders on the Storm: My Life with Jim Morrison and the Doors, which would later become the basis for a 1991 biopic directed by Oliver Stone, The Doors, per The Guardian.
John Densmore's newer projects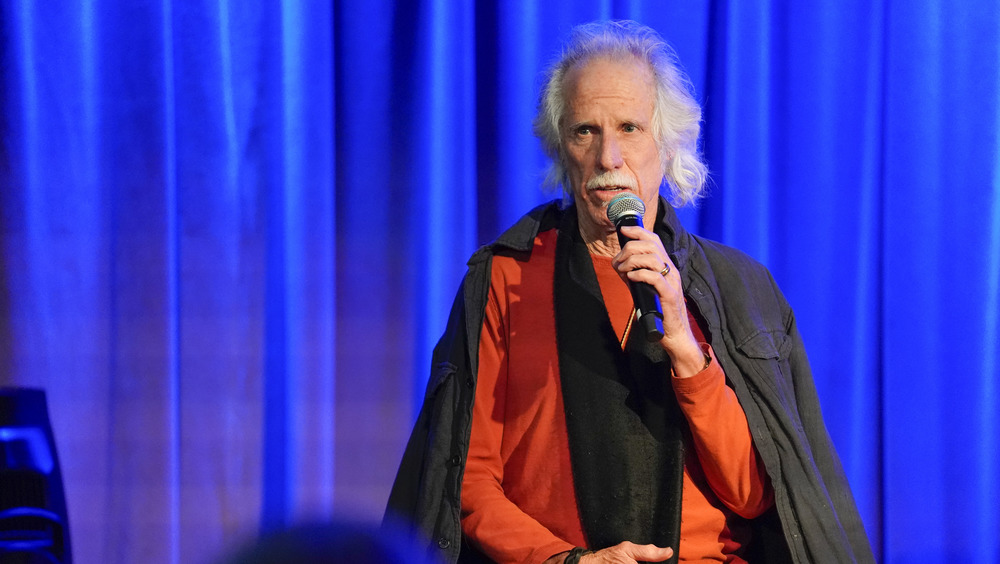 Erik Voake/Getty Images
In the early 2000s, John Densmore and his former Doors bandmates, keyboardist Ray Manzarek and guitarist Robby Krieger, were involved in legal dispute over the use of the band's music in a Cadillac commercial. Densmore, who was offered up to $15 million but put artistic integrity over millions of dollars, told The Guardian: "My knees were shaking pretty strong when they upped the offer of $5 million (£3.8 million) to $15 million. But my head was saying: 'Break on Through' for a gas-guzzling SUV? No!"
In 2013, Densmore collaborated with EDM producer Skrillex. In 2015, Densmore produced the film Window Of Opportunity and screened the film debut as a fundraiser for then-presidential candidate Bernie Sanders. In 2020, Densmore told The Guardian that he would be releasing his book, The Seekers: Meetings with Remarkable Musicians and Other Artists. John Densmore said the book is about meeting different musicians who had a profound effect on him, saying: "Each chapter is about a different artist who has fed me artistically." Densmore also got married in 2020 to painter and photographer Ildiko Von Somogyi. The couple had been together for 13 years before tying the knot.