The Tragic Death Of The Doors' Ray Manzarek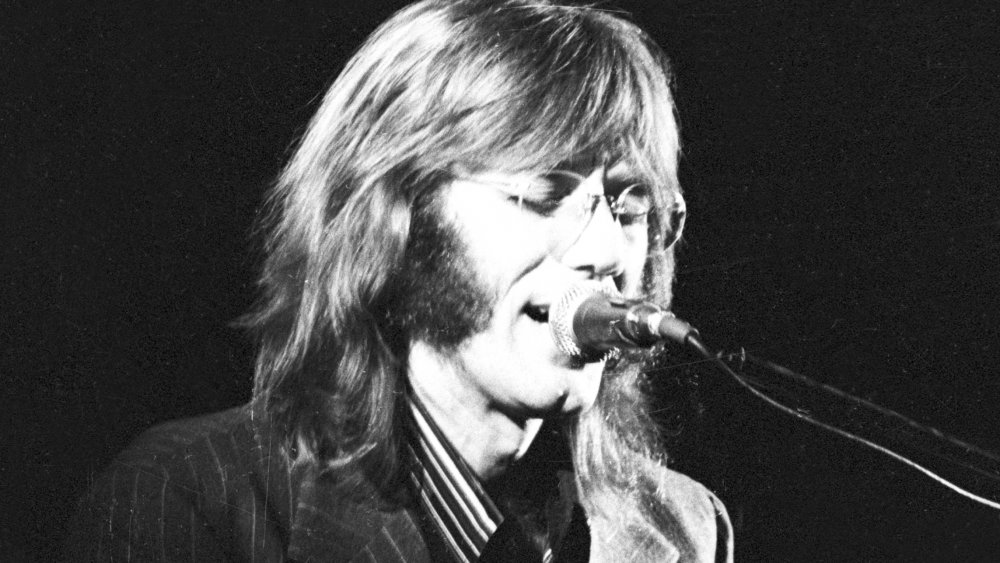 Michael Ochs Archives/Getty Images
It was a now-legendary meet on the beach of Venice, California, in 1965. Jim Morrison and Ray Manzarek — Morrison, the charismatic and handsome singer/songwriter, Manzarek the classically trained keyboardist. They'd met before, as Rolling Stone tells it — Manzarek had moved to LA from Chicago in 1962 to study film at UCLA — but the beach meet planted the seed that would come to include drummer John Densmore and guitarist Robby Krieger and blossom into The Doors.
Besides creating the unique riffs that kicked off hits like "Light My Fire," Manzarek, who claimed both classical and jazz influences, in essence functioned as the band's bass player, since they rarely used a separate bassist on their recordings or performances. NPR quoted Manzarek this way: "Robby Krieger brings in some [flamenco] guitar. I bring a little bit of classical music along with the blues and jazz, and certainly John Densmore was heavy into jazz. And Jim brings in beatnik poetry and French symbolist poetry, and that's the blend of The Doors as the sun is setting into the Pacific Ocean at the end, the terminus of Western civilization."
Morrison died in 1971, per Biography, though there's some controversy about that, and Manzarek played with the conspiracies with The Poet in Exile: A Novel, published in 2001, the story of a rock star who fakes his death and reconnects with one of his bandmates. Manzarek also published an autobiography and another work of fiction.
Manzarek had a long and productive career after The Doors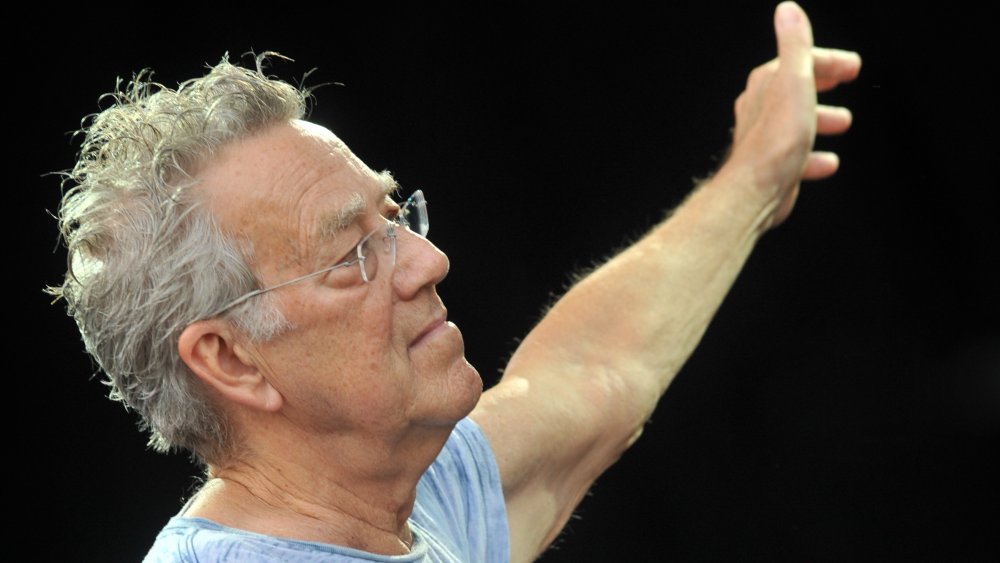 Gie Knaeps/Getty Images
After Morrison's death, the band tried to carry on, but eventually fractured. Manzarek told Rolling Stone, "Without Jim, everybody started shooting off in different directions... The Doors was the perfect mixture of four guys, four egos that balanced each other. There were never any problems with 'You wrote this' or 'I wrote that.' But [after Jim died] the whole dynamic was screwed up, because the fourth guy wasn't there."
Manzarek went on to perform, record, and produce, including work with Robby Krieger, his former Doors bandmate, and contributed to a "Weird Al" Yankovic cut, the Doors-like "Craigslist." He had a long fight with bile duct cancer, but lost the battle on May 20, 2013, in Germany, said CNN. Manzarek was 74. Robby Krieger offered a gracious tribute at his colleague's passing. As posted by Ultimate Classic Rock: "I'm just glad to have been able to have played Doors songs with him for the last decade. Ray was a huge part of my life and I will always miss him."