The Real Reason Dave Grohl Won't Perform Nirvana Songs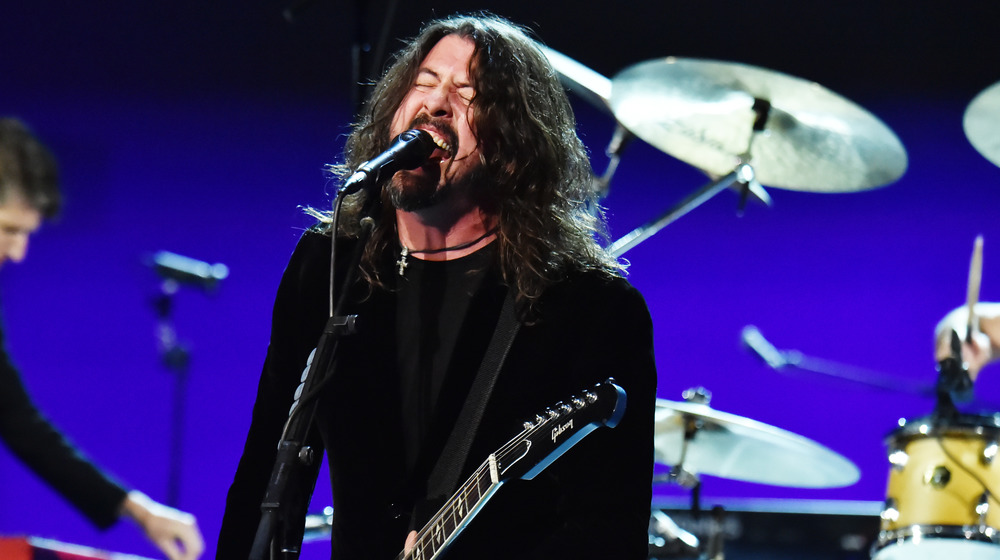 Lester Cohen/Getty Images
Nirvana is one of the most influential bands of all time. Formed in the late 1980s by Kurt Cobain and Krist Novoselic, Nirvana achieved unlikely global success in the early '90s with their 1991 album, Nevermind, which featured well-known hits like "Smells Like Teen Spirit" and "Come As You Are." The band was considered a figurehead of the era's growing grunge music scene — a genre that was highly popular in the '90s thanks primarily to bands like Nirvana. The band has continued to be a big influence on many of the notable alternative rock groups of the past few decades as well.
Following Kurt Cobain's tragic suicide in 1994 though, Nirvana disbanded. The band's drummer, Dave Grohl, went on to become the frontman of the Foo Fighters — another successful rock group. In the years since Cobain's death too, Grohl has only occasionally performed Nirvana songs live, and only when he's been accompanied by fellow surviving Nirvana members, Novoselic and the band's touring guitarist, Pat Smear.
Why Dave Grohl Isn't Comfortable Singing Nirvana Songs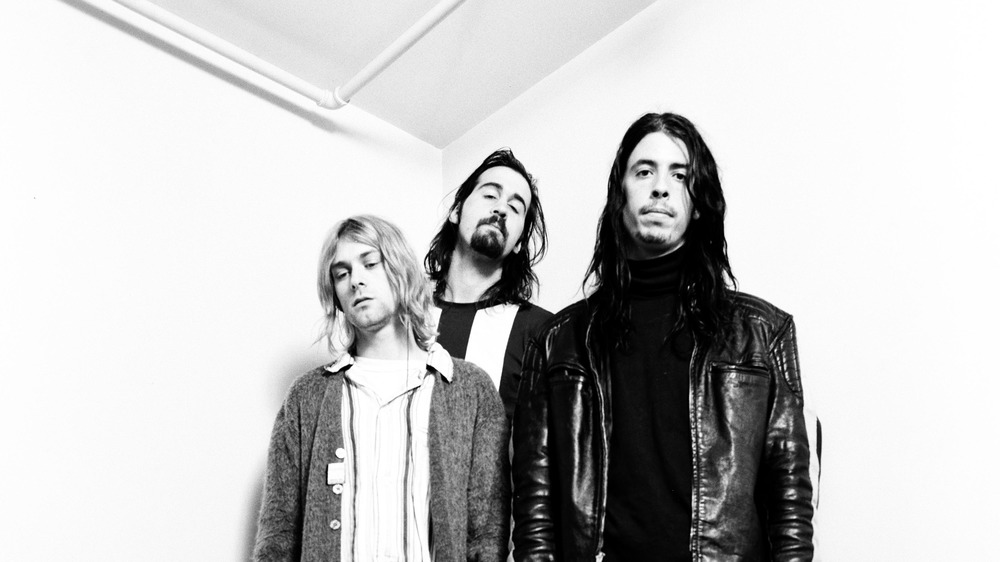 Gutchie Kojima/shinko Music/Getty Images
Dave Grohl has opened up about why he chooses not to sing or perform any Nirvana songs in his solo work. Speaking with Louder, Grohl said, "I wouldn't feel comfortable singing a song that Kurt sang. I feel perfectly at home playing those songs on the drums. And I love playing them with Krist and Pat and another vocalist."
Grohl went on to admit that he still has "dreams that we're in Nirvana, that we're still a band. I still dream there's any empty arena waiting for us to play." However, Grohl said, "I don't sit down at home and run through 'Smells Like Teen Spirit' by myself. It's just a reminder that the person who is responsible for those beautiful songs is no longer with us. It's bittersweet."
While some may be disappointed that they'll never get to hear Grohl's solo take on the band's songs, most Nirvana fans will likely sympathize with Grohl's perspective here. Many continue to grapple with the tragedy of Cobain's death, and given Grohl's own personal relationship with Cobain, it's not hard to see why he's chosen to refrain from playing them on his own. It's a testament to the enduring quality of Nirvana's work though, that some fans have not only asked to hear Grohl play and sing the songs himself, but that the band's popularity, success, and overall acclaim has only continued to grow in the years since Cobain's death.