Teasers Reveal What To Expect In Barry Jenkins' The Underground Railroad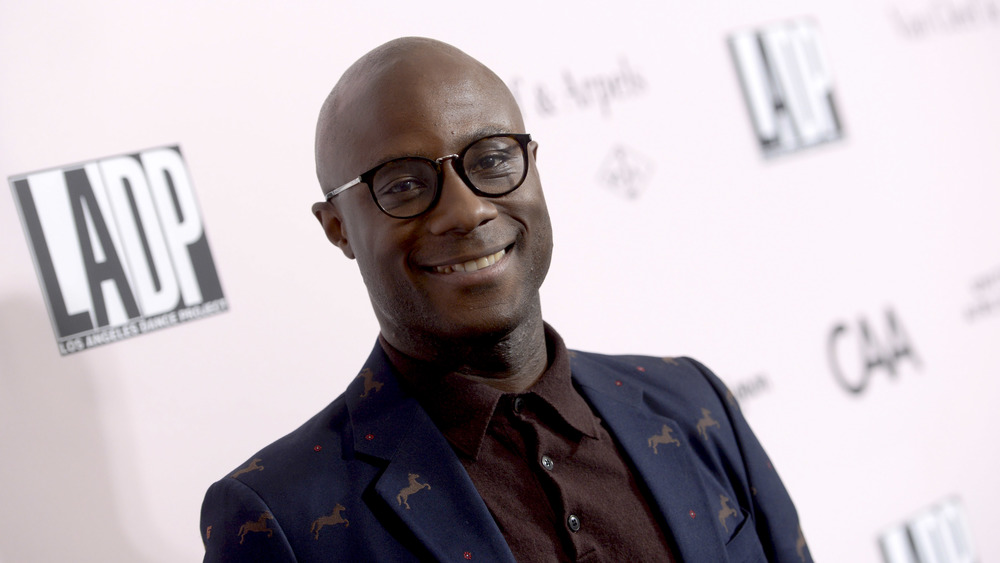 Vivien Killilea/Getty Images
Anyone who has had the pleasure of watching Barry Jenkins' critically-acclaimed movie Moonlight (2016), or his 2018 follow-up, If Beale Street Could Talk, based on the novel by James Baldwin, is surely on tenterhooks to get a glimpse of the writer/director's upcoming project for Amazon Video. Titled The Underground Railroad and based upon the Pulitzer Prize-winning novel by Colson Whitehead, the mini-series is expected to be released sometime in 2021, according to Collider, but the hype has been building for months thanks to some frankly gorgeous teaser trailers that have been dropping on Jenkins' own Vimeo channel.
The first teaser, billed as a "Preamble," was uploaded in October 2020; a single pull-back shot that glides low over a sea of expressive faces waiting in the lobby of a vast train station. For anyone familiar with Whitehead's novel, the imagery of the static crowd and their location is instantly recognizable; these traumatized-looking people are former slaves, fleeing to the north from the plantations of the south in the years just prior to the American Civil War. They are waiting for the titular "underground railroad," a metaphoric invention of Whitehead's (his novel — like the series — takes place in an alternative timeline of American history).
A second teaser dropped around the same time — "Randall. Cora Randall." — introduced us to the series' main character, played by Thuso Mbedu, who, when asked by a disembodied voice, "free or runaway?" tellingly replies: "...I'm not sure."
The Underground Railroad's haunting teasers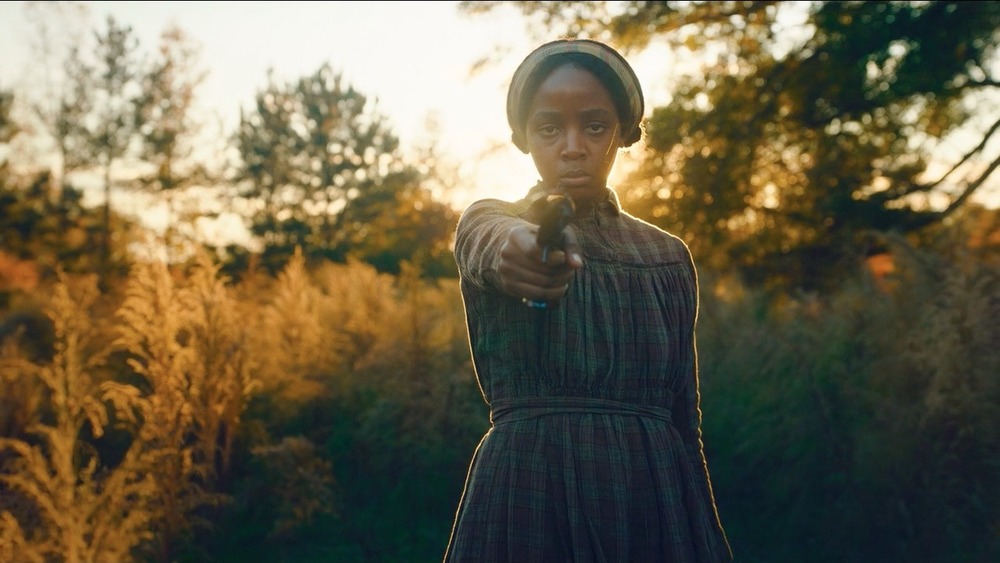 Vimeo/Barry Jenkins
Many critics, including Allee Gemmill, writing for Collider, have drawn attention to the haunting effectiveness of the scores accompanying each of The Underground Railroad's teasers to date. As Gemmill notes, the music is the work of Nicholas Britell, a longtime collaborator of Jenkins, but whose best-known and possibly most-loved work to date is the frankly banging theme song to the HBO series Succession.
But if the high-end score, lush cinematography, on-point set and costumes, and impeccable casting of the first two teasers weren't enough to whet audiences' appetites, further uploads to Jenkins' channel have helped push levels of anticipation to the absolute limit. The teaser "Speak Upon the Ashes" dropped in November 2020, which offered elegantly moving portraits of some of the mini-series' key characters, before rounding off with a frankly chilling piece of slow-motion footage featuring a cold-eyed Cora walking toward the camera with an outstretched pistol shaking in her hand.
But perhaps the most striking teaser yet dropped just days ago. "In Aeternum" — meaning "forever" in Latin, per Collider — is an atmospheric collage of scenes from the mini-series setting an evocative and adrenaline-inducing Britell score, in which all the footage is shown in reverse. The effect is unnerving, especially in scenes of violence, and ultimately promises that Jenkins' The Underground Railroad looks set to be a moving and thought-provoking experience when it finally arrives later this year.