The Real Reason There's A Push To Put Harriet Tubman On The $20 Bill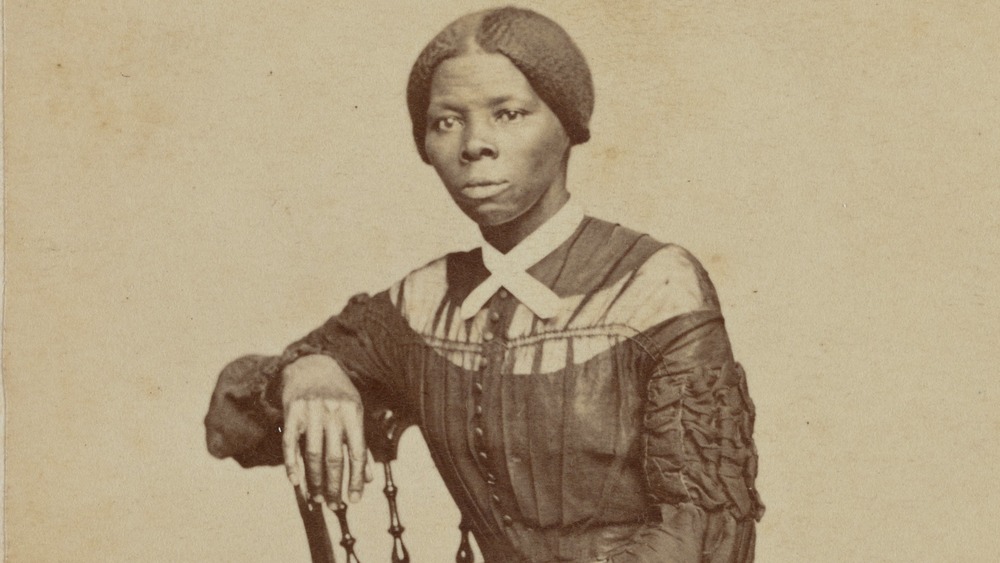 Donaldson Collection/Getty Images
On Monday, January 25, the Biden Administration's new White House Press Secretary Jen Psaki announced that "The Treasury Department is taking steps to resume efforts to put Harriet Tubman on the front of the new $20 notes," per CBS News.
The saga surrounding the push to put the 19th-century abolitionist — a "once-enslaved African-American woman who guided dozens enslaved people to their freedom through the Underground Railroad," per CNN – on the $20 bill has been ongoing for more than half a decade at the time of this writing. The move was first announced as a definite change back in 2016 under the Obama Administration, who declared that Tubman would replace the current portrait of President Andrew Jackson on the $20 bill, according to Reuters. The proposed change "floundered" once Donald Trump took office, as officials repeatedly pointed to excuses to maintain the status quo.
Per NPR, in 2019 then-Treasury Secretary Steven Mnuchin claimed that the change of image had been delayed until 2028, citing "counterfeiting issues." His arguments raised eyebrows in light of the fact that changes to the $50 and $10 bills were set to go ahead as planned.
Around the same time, Trump himself had criticized the replacement of Jackson with Tubman as "pure political correctness," according to an NPR report in early 2021.
The Harriet Tubman $20 bill is symbolic of a new push for equality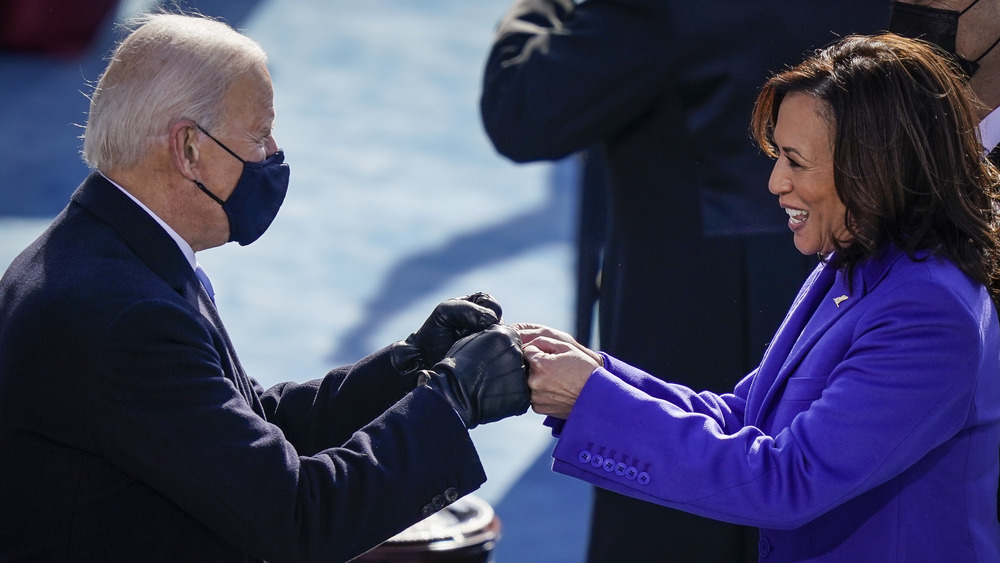 Getty Images
Fulfilling the Obama Administration's pledge to ensure Harriet Tubman graces the $20 bill within a reasonable time frame is entirely in keeping with President Biden and VP Kamala Harris' first days in office, which has seen a tide of executive orders figured to provide an immediate sea change in a wide range of government policy.
"President Joe Biden has made diversity a centerpiece of his administration, marking a sharp contrast to the Trump administration, which sought to downplay the role of slavery in the country's history," says a recent Reuters report, which goes on to quote Press Secretary Psaki: "It's important that our notes are ... reflective of the history and diversity of our country and Harriet Tubman's image gracing the new $20 note would certainly reflect that ... so we are exploring ways to speed up that effort."
However well-intentioned Harriet Tubman's proposed new prominence on American money may appear, her face gracing the $20 bill may not please everyone, including some experts in Black history. Back in 2015, Steven W Thrasher, a doctoral candidate in American Studies at New York University, wrote in the The Guardian that to put the abolitionist hero on the $20 bill would be an "insult to her legacy." 
"I don't want to see the abolitionist commodified with a price, as she once was as a slave," argued Thrasher.