The Wild True Story Of The 6666 Ranch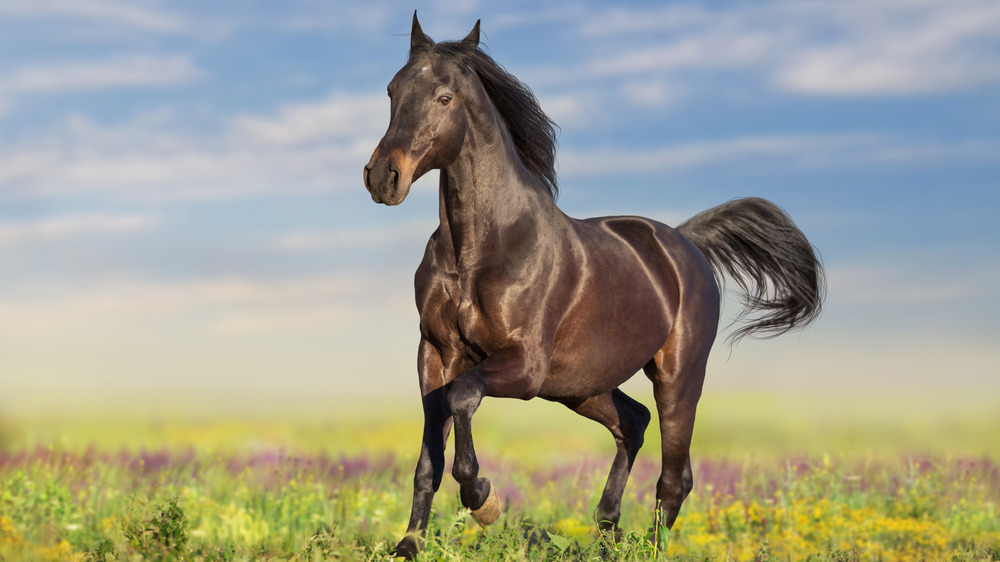 Shutterstock
If anyone has been waiting for the chance to fulfil a childhood dream of being a cowboy and owning a series of historic, wildly successful ranches, and happens to have a spare $341.7 million lying around, their lucky day is here at last. Per Architectural Digest, Texas' 6666 Ranch, also known as the Four Sixes Ranch, which is made up of three divisions spread across 266,255 acres of land, is for sale for the first time in 150 years. 
The ranch dates back to 1870 when Samuel Burk Burnett, just 19 years old, bought a herd of 100 cattle branded with four sixes. Per the ranch's website, Burnett grew up watching his father raise and breed cattle before starting his own ranch while still a teenager. In 1873, Burnett made history when he held on to 1,100 steer he had planned to sell in Wichita, Kansas, thus surviving the Panic of 1873, which the Library of Congress called "the first 'Great Depression' in the United States and abroad" that lasted until 1879. When he sold them a year later and made a profit of $10,000, he became "one of the first ranchers in Texas to buy steers and graze them for market." He expanded the ranch's land holdings by 300,000 acres of grassland via negotiations with Comanche Chief Quanah Parker, who was reportedly "a great leader of his people and eventually a friend of white leaders and ranches in the Southwest."
The 6666 Ranch pioneered Texas ranching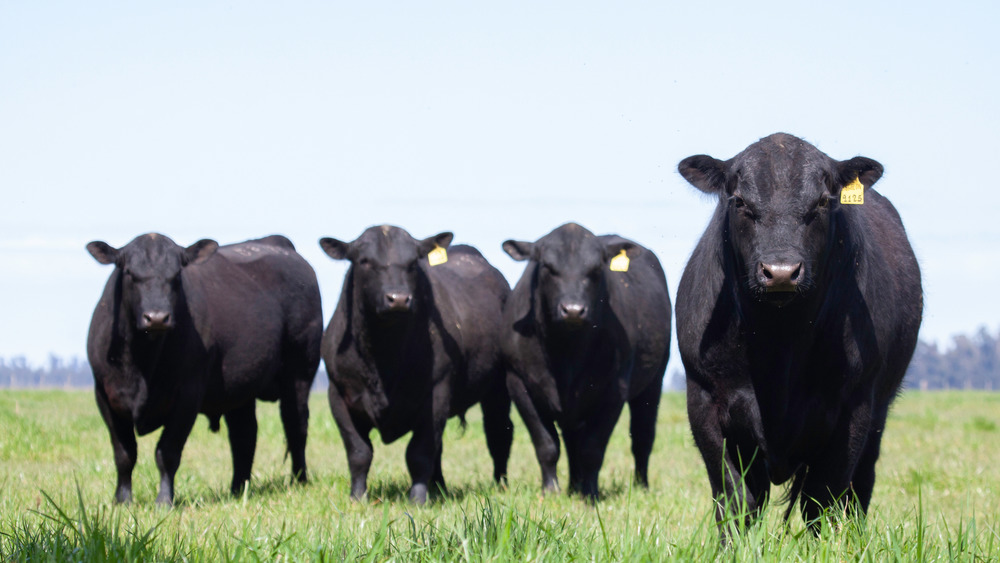 Shutterstock
As reported by the ranch's website, Burnett respected Native's land rights and traditions and co-existed with the Comanche tribe on Texas land. When the federal government ordered lands to be returned to Native tribes, Burnett met with President Theodore Roosevelt to ask for an extension on his lease. Burnett and Roosevelt became friends, and Roosevelt later visited Burnett on his ranch. Burnett eventually bought both the 8 Ranch near Guthrie, Texas, from the Louisville Land and Cattle Co. as well as the Dixon Creek Ranch near Panhandle, Texas, which firmly established his ranching empire. By 1917, he had built "the finest ranch house in West Texas" at the then-astronomical sum of $100,000.
Today, the 6666 Ranch is known for breeding American Quarter Horses, which are "consistently ranked among the best in the breed," for both racing and ranch work. The ranch also holds a breeding herd of 6,000-7,000 Angus cattle for which they "use progressive cattle management practices while focusing on preserving genetics and tradition." The sale of the ranch appears to have been prompted by the 2020 death of Burnett's great-granddaughter, Anne Burnett Windfohr Marion, as mentioned on the real estate listing of the property by realtors Chas. S. Middleton & Son, LLC.