What David Gilmour From Pink Floyd Is Doing Today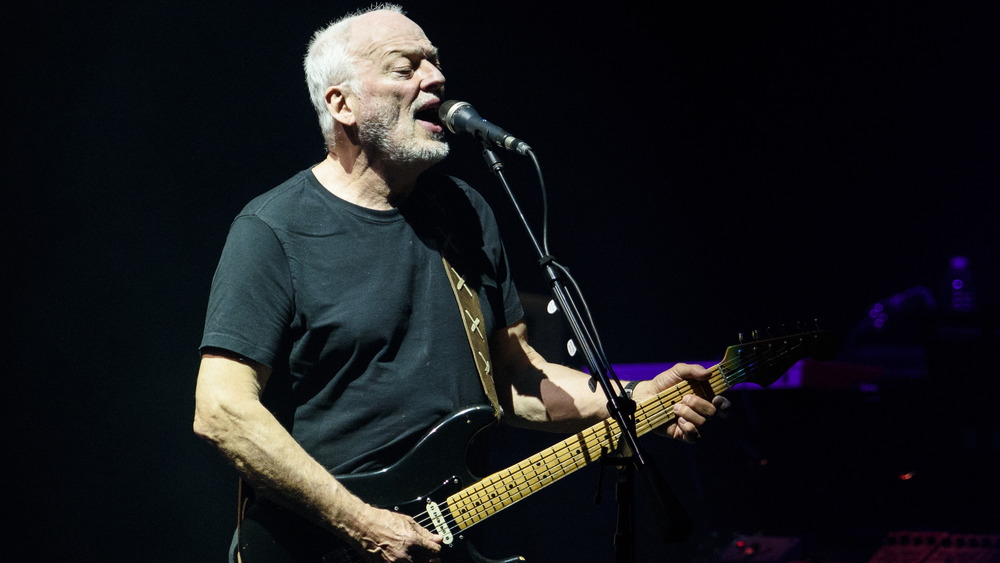 Matthew Eisman/Getty Images
Few rock groups in history are as admired or revered as Pink Floyd. However, the psychedelic British rock band went through its fair share of drama and struggle over the years. Early on in the band's tenure, guitarist and vocalist David Gilmour joined the group just before the departure of its original frontman, Syd Barrett. The band's keyboardist and co-vocalist, Richard Wright, later split from the group in 1979, before rejoining it in the mid-1980s. Meanwhile, Roger Waters, who had been the band's lead lyricist following Barrett's departure, also left the group in 1985.
Following Waters' departure, Gilmour took over the band's leadership responsibilities. With Gilmour at the head of the band, Pink Floyd produced two more albums in the 20th century and one more after that in 2014. Per The Guardian, Gilmour confirmed in 2015 that Pink Floyd was officially "done." Gilmour's career, however, has continued on in the years since Pink Floyd's disbandment.
David Gilmour's work after Pink Floyd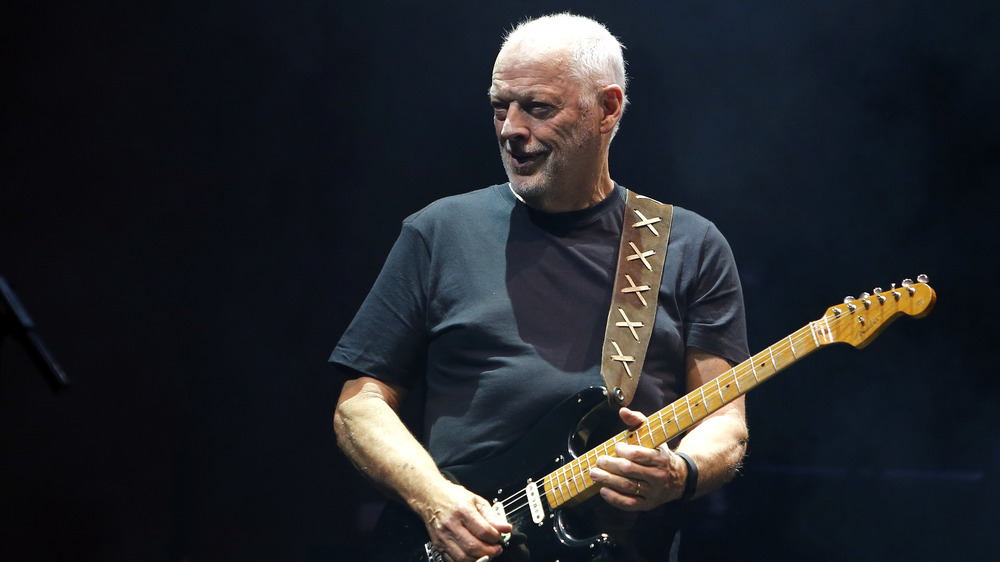 Chiaki Nozu/Getty Images
Throughout the post-Pink Floyd era of his career, David Gilmour has continued to perform and release new music. In 2015, Gilmour released his fourth solo album titled Rattle That Lock, and in the same year, toured throughout Europe and South America to promote the album. He embarked on tours across the U.S. and Canada in 2016 in support of the album. Gilmour was also the subject of a BBC Two documentary titled David Gilmour: Wider Horizons in 2015.
In 2017, Gilmour released the live album and film, Live at Pompeii. The film had a special one-night showing in select movie theaters before the album was released to the public a few weeks later.
Throughout 2020, Gilmour also participated in a number of live streams with his family during the COVID-19 lockdowns, in which he performed songs by both Syd Barrett and Leonard Cohen, according to Happy Mag. Last summer, per Rolling Stone, also saw him unveil his first new single in five years, "Yes, I Have Ghosts." The song was a welcome surprise to Pink Floyd fans all over the world and just served as further proof that Gilmour is, hopefully, still planning on producing plenty more music in the years to come.