What You Didn't Know About Buccaneers' Head Coach Bruce Arians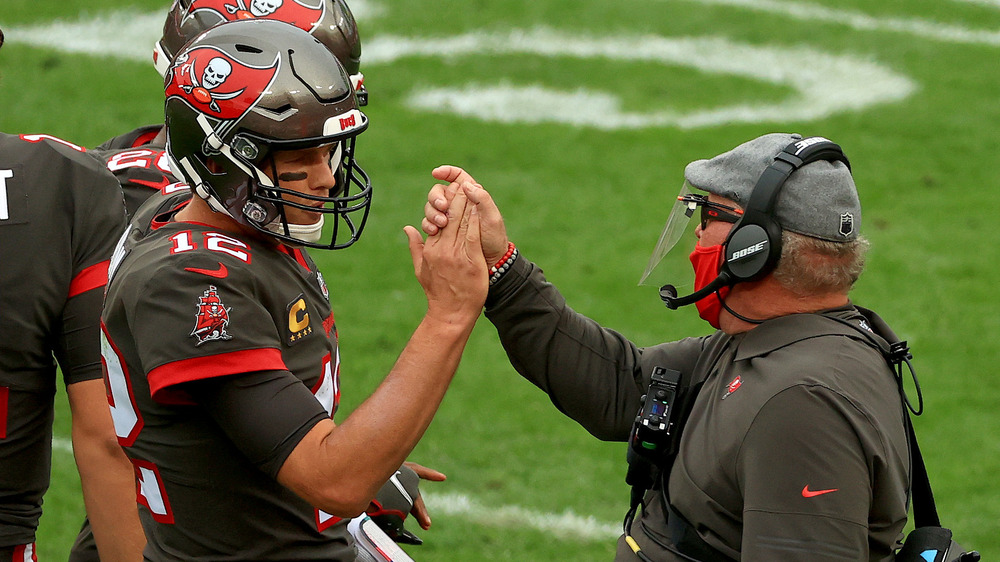 Mike Ehrmann/Getty Images
When the Tampa Bay Buccaneers meet the Kansas City Chiefs next week to go head-to-head in Super Bowl LV, they'll be coming in as underdogs. The Chiefs are not only slightly favored in this Super Bowl, as Yahoo! Sports reports, but are so formidable, they're already odds-on picks for 2022 as well.
Last season was theirs too, of course, as they took the Lombardi in a win over the 49ers. But as any fan knows, odds don't win games and the stats don't tell the whole story. In fact, the Bucs are coming in with a few advantages of their own.
Quarterback Tom Brady, while not putting up Patrick Mahomes numbers this year, is nonetheless solid, and his extensive Super Bowl experience can't be discounted. As the New York Post tells us, the Bucs will also be the first team to compete for the championship in their home stadium, even if it's set to be far less packed with fans than usual. Oh, and they have one more advantage: Bruce Arians, a head coach who came out of retirement in 2019 to take the helm and end a decade-plus playoff drought.
Bruce Arians turns the Bucs around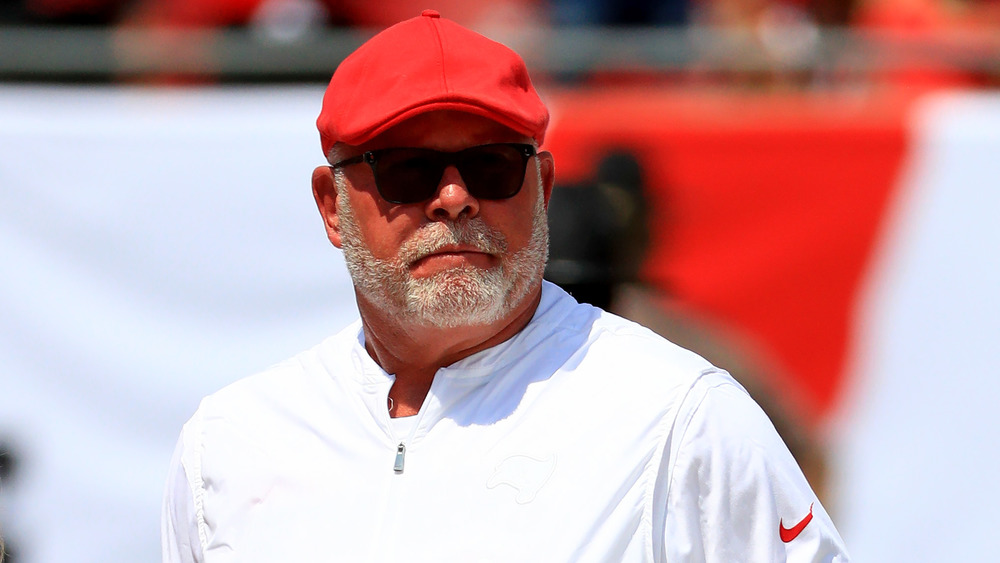 Mike Ehrmann/Getty Images
The 68-year-old Arians is a man known for his swagger, as ESPN tells it. A man who, in an interview for his current position, answered a question about his post-retirement abilities by reportedly declaring "I'm 66 and sexy." Okay then! But is the man more than just Kangols and Jordans? Definitely, say his players. As Bucs center Ryan Jensen told the Washington Post, "He's going to coach you hard, but he's also going to love you hard." His approach to "letting players play," says running back Ronald Jones II, allows players to build on their individual strengths, even within the team atmosphere.
It's this intuitive relationship with his players that's earned Arians his nickname as the "quarterback whisperer," says Bleacher Report, nurturing the development of some names you may know — Roethlisberger, Luck, and Palmer among them — even before taking on a 43-year-old Brady.
"Trust is everything," Arians explained to Bleacher Report in 2015. "Trust brings a higher level of communication and a higher level of commitment and accountability."
Perhaps nothing better illustrates Arians' no-nonsense style than his oft-referenced coaching philosophy: "No risk it, no biscuit." In their first Super Bowl appearance since their win in 2002, the Bucs, Brady, and Arians are putting it all on the line next Sunday. We'll see if they get that biscuit.