Firefighters Rescuing A 'Hurt Goose' Got A Training Exercise Instead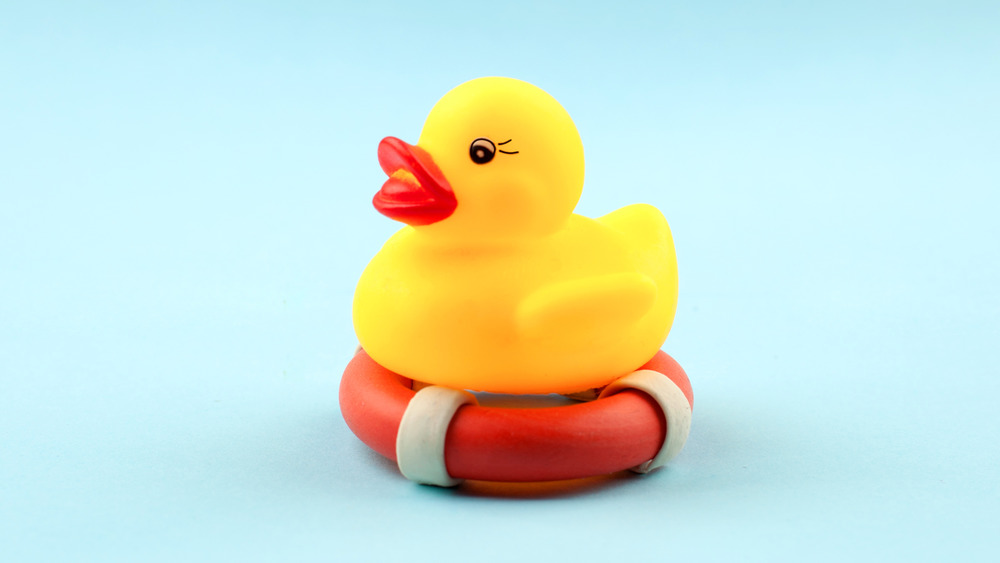 Shutterstock
Sometimes being a fireman can be fun. This was what a couple of firefighters in Southern Michigan found out when a frantic call to save a stranded goose turned out to be a decoy instead.
It all started when a concerned family called the Monroe Township fire department, as WXYZ in Detroit reported. The family saw what they thought was an injured duck or goose floating on the River Raisin. The river had been freezing, as it recently snowed.
The firemen sprung into the action. Once they arrived at the scene, they suited up and gingerly approached the wounded animal, crossing through the ice to the river. But they realized it wasn't an injured bird; instead, it was a decoy duck, one that's usually used for hunting.
Monroe Township fire chief Mark Cherney told WXYZ the firefighters all had a laugh, so there are no hard feelings towards the fake bird. He said it ended up being a good training session for his firefighters, and they're glad no living duck or goose was really in danger. "In the end, we can all sleep at night. A bird was not suffering," Cherney said.
No water off a duck's back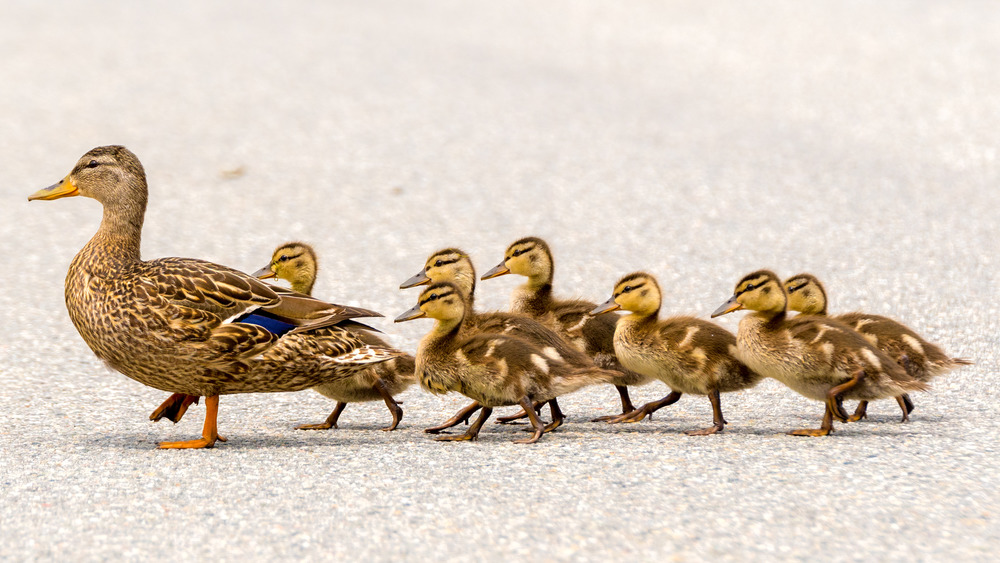 Shutterstock
Firefighters are often called to save wounded wild animals, including birds. Most of the time, they turn out to be real animals and not decoys, of course. They have come to the rescue of a duck with a broken wing in Iowa, as KFYR-TV reported. The poor bird had been stuck in the frozen Lake Manawa. Crews had to swim on to the ice to get the duck out. Once rescued, the bird was passed on to Animal Control to rest and heal.
Some of the most adorable bird rescues, though, involve ducklings. In 2019, a group of ducklings fell into a storm drain in Beaver Falls, Pennsylvania. said KDKA in Pittsburgh. Firefighters saved the brood of 10 ducklings and reunited them with their mother. As cute as ducklings are, they fall into storm drains with alarming frequency, and the internet is full of stories of firefighters saving ducklings from storm pipes.
ThoughtCo explained that mother ducks have to work hard to protect ducklings, as they are frequent targets for predators. Ducklings usually learn to fly within five to eight weeks.
It's a good thing firefighters are always ready to come to the rescue — real or not.