Here's Who's Paying $55 Million To Go To Space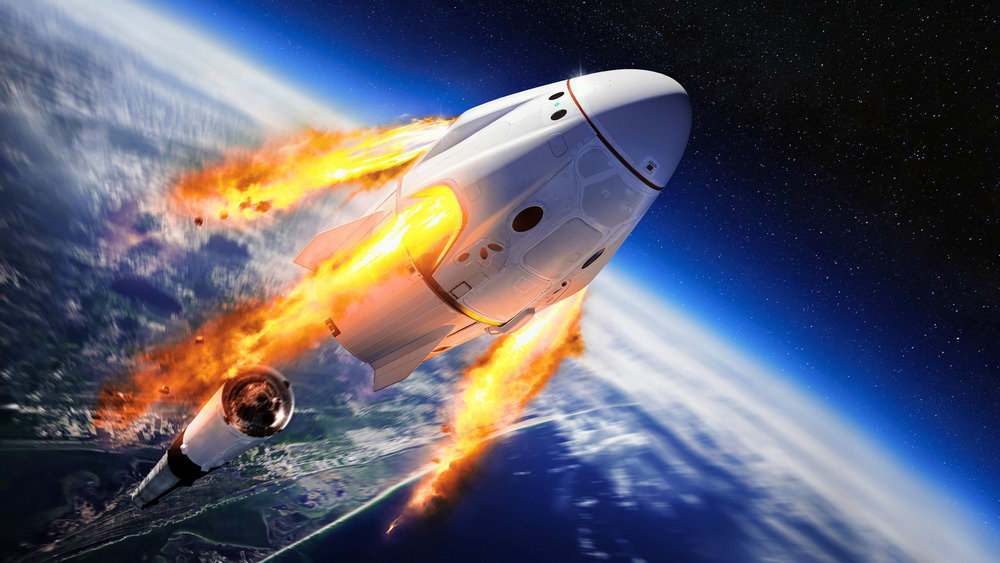 Shutterstock
For most of us, the very concept of having $55 million is hard to imagine, let alone having $55 million to spend on a ticket to board a spacecraft and live at the International Space Station for eight days. This, however, is the reality for the three extremely wealthy men who will be the first space crew entire made up of private citizens, thanks to Houston-based Axiom Space, as reported by The Washington Post. According to the Axiom Space website, traveling to space "awakens something that feels primordial, eternal, and essential," and the company is "on a mission to reveal it to as many humans as possible." Of course, the potentially awakening humans need to be able to pay the steep price tag to get to that primordial place. Who are these people willing and able to throw down exorbitant amounts of cash to get to space?
Larry Connor, per the website of his real-estate investment group The Connor Group, "lives as if he has taken an oath to his principles and value." Connor has been an entrepreneur throughout his career, starting with his purchase of Newcom's Tavern in Dayton, Ohio. He moved into the technology realm with Orlando Computer Corp. where "he quickly earned a Ph.D. in mistakes and failures" but nevertheless persevered. Today, The Connor Group is a successful real estate investment firm focused on luxury condo communities. No word on whether the trip to space will be used to scout locations for intergalactic luxury condos. 
Space travel: the ultimate luxury?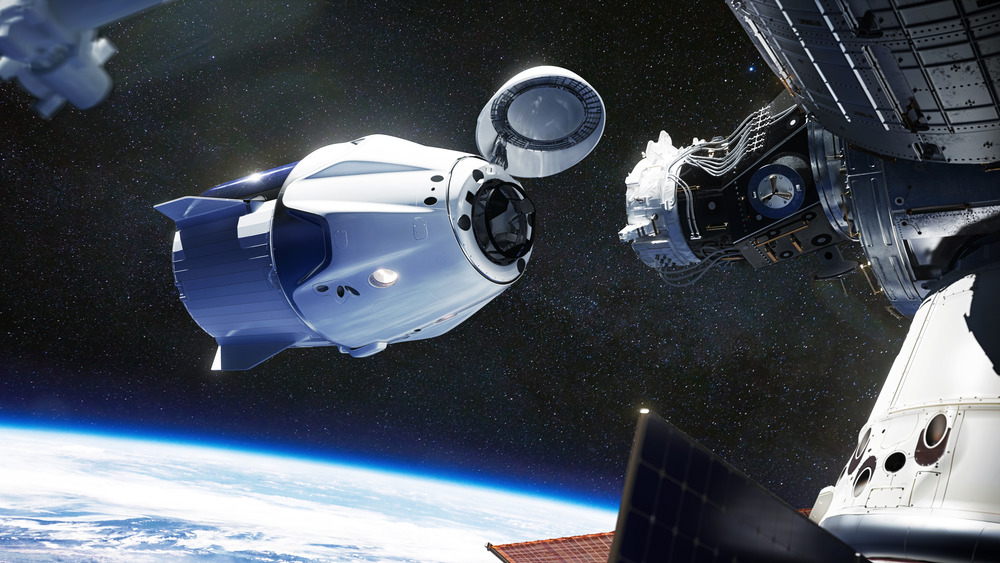 Shutterstock
Joining Connor will be Mark Pathy, CEO and Chair of Mavrik Corp., which describes itself as "a Montreal-based family office with a broad range of investment and financing activities across several asset classes." Before founding Mavrik, Pathy was President and CEO of Fednav International Ltd., an international dry bulk shipping company founded by his grandfather, Ernest Pathy, per Canadian Sailings. He also chairs the board at Stingray Group Inc., a Canadian media and technology company and is a proud philanthropist, sitting of the board of the Pathy Family Foundation, Dans la Rue, and the Montreal Children's Hospital Foundation. 
Rounding out the crew will be Eytan Stibbe, who according to EMPEA is the Founding Director of the Vital Capital Fund and has worked "initiating business and financing ventures worldwide," particularly in Africa. His profile claims that his successes have improved "the quality of life for tens of thousands of people." Per CNBC, he is a former Israeli fighter pilot and will be just the second person from Israel to venture into space.
As reported by The Washington Post, experienced astronaut Michael López-Alegría is supervising the three men's training and will serve as mission commander. He went into space four times during his tenure with NASA and is currently the vice president of Axiom Space.
Axiom notes that accepting paying customers for space flights makes space travel more accessible and free from traditional government monopoly. At $55 million a pop, "accessible" is relative.