What Happened To Tony Iommi After Black Sabbath?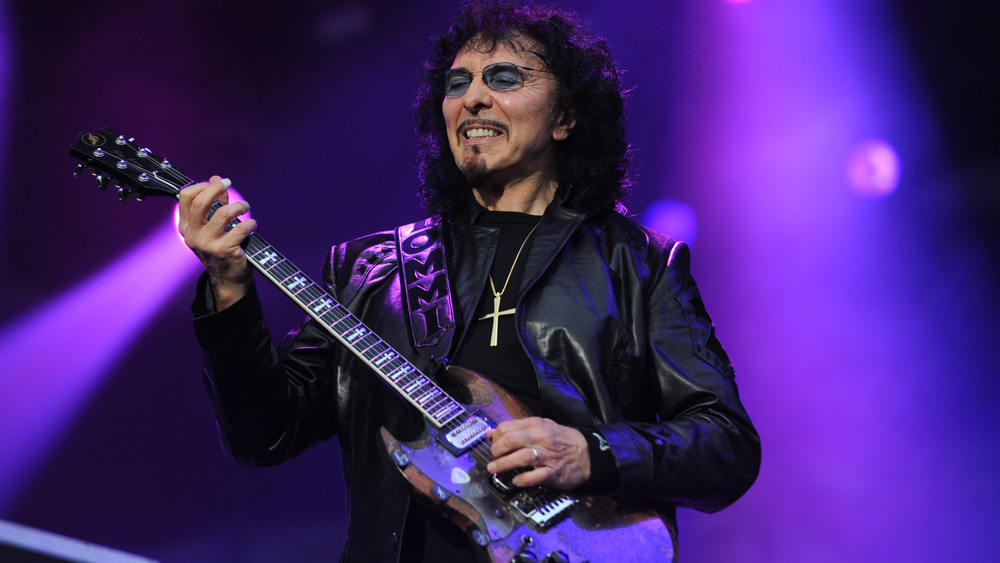 Brian Rasic/Getty Images
What do you think of when someone mentions Black Sabbath? Probably Ozzy, right? (And maybe a lurid story involving bats, but we'll disregard that one for now). Something most casual Sabbath fans might not realize is that only one member of the band has seen it all, from Ozzy to Dio and every tour stop since Sabbath started back in 1968. That man is guitarist Tony Iommi.
As the band's primary composer, per Guitar Compare, the 72-year-old Birmingham, England-born musician is also the guy to blame, says Guitar World, when you can't get the riffs from "Iron Man" or "Paranoid" out of your head. And while the band may have announced an official breakup in 2017, as Louder reported, rumors of sporadic reunions still sometimes pop up (also via Louder). Aside from that, there's not been Sabbath news beyond some re-issues, as Ultimate Classic Rock reported, and an admittedly pretty cool looking Dr. Martens collaboration. So how does a multi-millionaire rockstar (according to Celebrity Net Worth) spend his time after a 50-year career? If you're Tony Iommi, you've never really stopped doing what you love.
Tony Iommi's life after Black Sabbath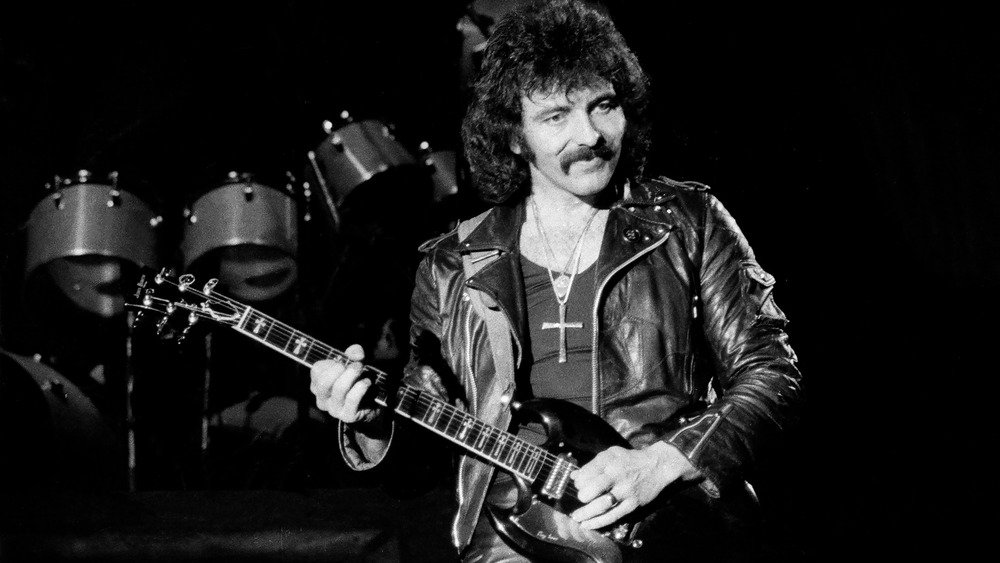 Larry Hulst/Getty Images
Even before Sabbath officially called it quits, the band's lengthy breaks meant Iommi had some time on his hands. In 2011, he released his autobiography, fittingly called Iron Man: My Journey Through Heaven and Hell with Black Sabbath, to positive reviews. But as his website discloses, it was on a promotional tour for that book that Iommi began to feel ill. A checkup revealed he was suffering from a form of lymphoma, and had to undergo chemotherapy treatment. Fortunately, the treatment was successful and as The Mirror reported, Iommi announced in 2016 that his cancer was in remission. And though Iommi has gone on to make music both between Sabbath gigs and after the breakup (including a solo album in 2000 and with the band Heaven & Hell, alongside Ronnie James Dio, prior to Dio's death), Iommi seems content to carry the Sabbath mantle after all these years.
Just a few weeks ago, as Blabbermouth relates, a mini-documentary was released in recognition of the group's hometown of Birmingham reinstalling a "heavy metal" bench in their honor. In the video, Iommi happily reminisces about his early days in Birmingham and the band he's been associated with for decades. Maybe his contentment can be attributed to his success, or maybe he's just a guy aware of how lucky he's been. As Iommi told NME in 2017, discussing his approach to life after cancer, "I do live [day] by day now, and just every day is a winner, really."