The Untold Truth Of The Profumo Affair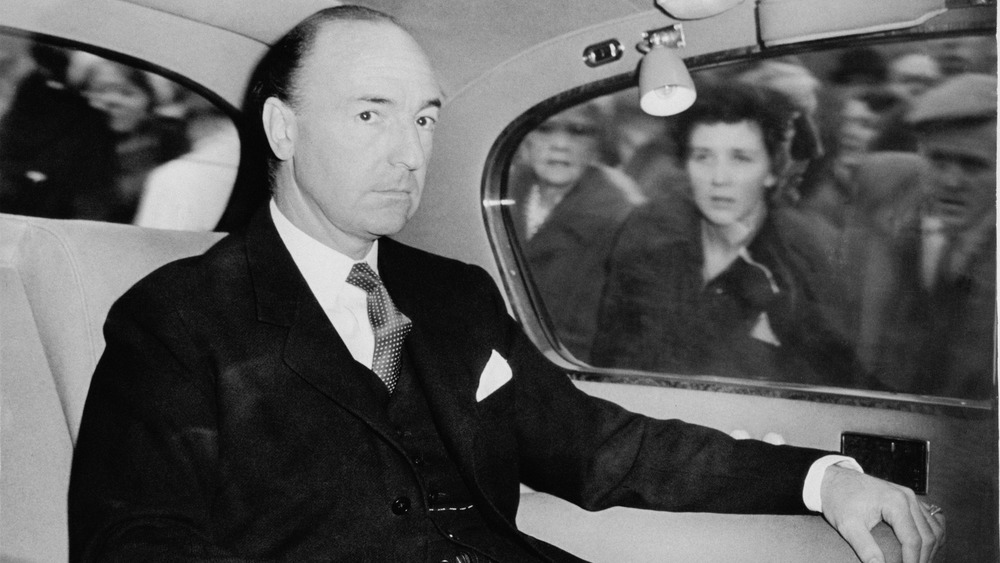 Ron Case/Getty Images
Almost two years had passed since British Secretary of War John Profumo ended his affair with Christine Keeler — a showgirl, model, and sometimes sex worker. He thought he was in the clear, but it was a scandal that would rock England in the 1960s, finish his promising career, bring down a government, and end the life of a British socialite.
One night in July 1961, Profumo was introduced to 19-year-old Keeler at the country estate of Lord William Astor, an English businessman and a Conservative Party member of the House of Lords. She was a guest of Dr. Stephen Ward, an osteopath for London's most wealthy — and also a Soviet collaborator, according to Town & Country. Ward became acquainted with Keeler when she was working at a London nightclub, and shortly after took her under his wing, grooming her to pursue sexual relationships with his high-class friends — sometimes for money.
Ward's intentions became a little clearer after he also introduced Keeler to Yevgeny Mikhailovitch Ivanov, a Soviet spy working undercover as a naval attaché in his country's embassy in London. The Profumo-Keeler-Ivanov sexual espionage triangle proved profitable for Ivanov. Later, he would claim to have wiretapped Profumo, as well as snapped photos of the war secretary's top secret documents. According to The Times, a spy inside the KGB wrote at the time: "[T]he Russians had in fact received a lot of useful information from Profumo from Christine Keeler, with whom Ivanov had established contact."
An end to the Profumo-Keeler affair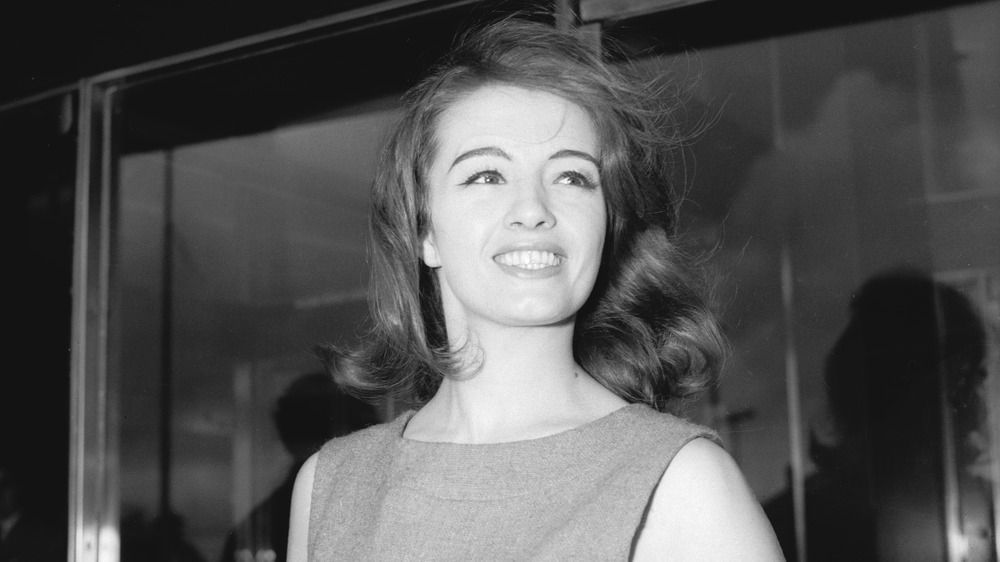 Central Press/Getty Images
Following an intense few months, Profumo ended his affair with Keeler (pictured above). It's something that may have never come to light if one of Keeler's exes hadn't been arrested for shooting up the exterior of Ward's flat in 1963, according to The Guardian. The press gave considerable coverage to the incident, leading to rumors about Keeler's earlier relationship with Profumo. Keeler eventually confirmed reports of her affair with Profumo and a relationship with Ivanov, making it a serious national security concern.
The new revelations caused a stir in the House of Commons, forcing Profumo to appear before Parliament, where he vehemently denied the charges, saying, "there was no impropriety whatsoever in my acquaintanceship with Miss Keeler," the BBC reported. He added: "I shall not hesitate to issue writs for libel and slander if scandalous allegations are made or repeated outside the House." It was a performance that staved off any further action for several weeks. However, that all changed as Ward went on trial for charges of prostituting Keeler and other young women. In the highly sensationalized trial, Keeler testified under oath about her relationship with Profumo.
Several people fell during the Profumo affair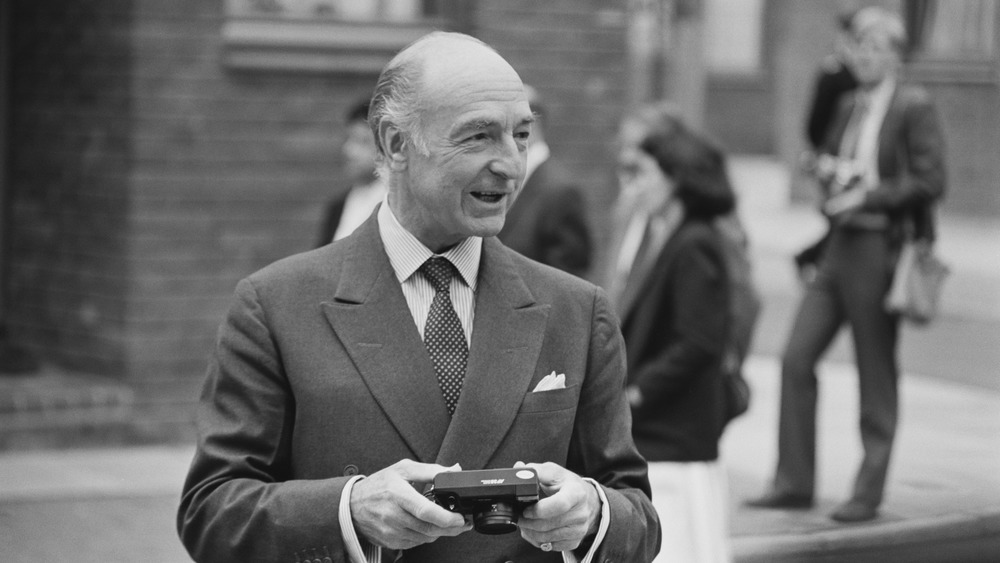 D. Morrison/Getty Images
Within weeks, Profumo confessed to party leaders and resigned as war minister. Prime Minister Harold Macmillan was condemned for how he handled the scandal and was forced to resign in October of that year. Ward, who slipped into a coma after a suicide attempt, was found guilty of living off the immoral earnings of prostitution and died shortly after without regaining consciousness. Keeler was convicted of perjury in a related trial and began a prison sentence in December 1963. More than 20 years later, she looked back and expressed both the thrill and regret of it all: "I was just a 19-year-old girl having a good time. I loved every minute of it. But if I had known then what was going to happen, I'd have run off and not stopped until I had reached my mum," CBS reported. 
For his part, Profumo left politics after his resignation and rehabilitated his reputation by dedicating himself to philanthropy, according to The Independent. For this work, Queen Elizabeth II named him in 1975 a Commander of the British Empire — one of Britain's highest honors.