The Marilyn Manson Abuse Allegations Explained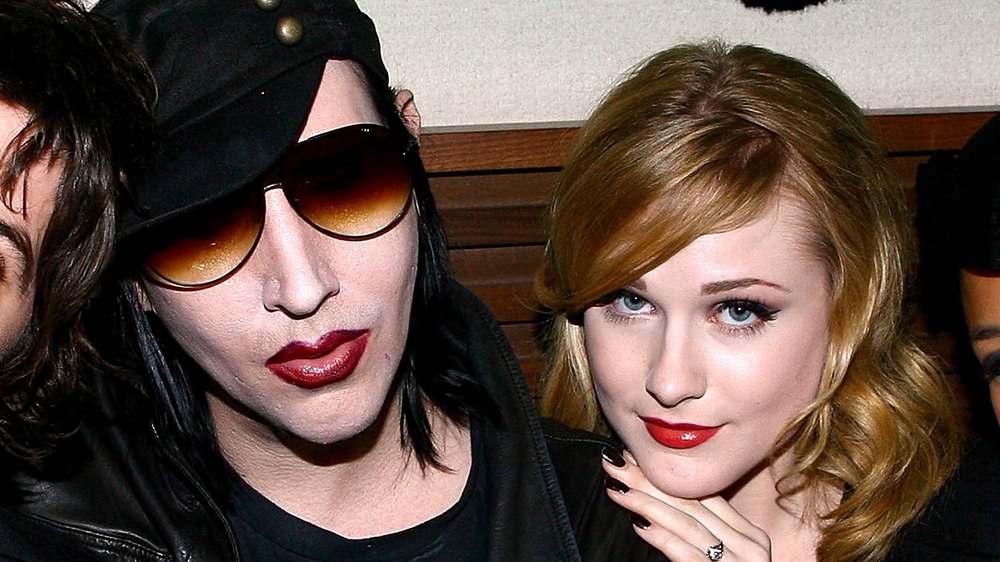 Scott Wintrow/Getty Images
On Monday, February 1, many were shocked, though not completely surprised, when actress Evan Rachel Wood, 33, publicly accused world-famous musician Marilyn Manson of domestic abuse while they were together more than a decade ago.
Wood has spoken about being a survivor of domestic violence before. In 2018, USA Today reported about how the actress spoke about her experiences of sexual, mental, and physical abuse publicly to Congress in support of a nationwide bill of rights for survivors of sexual assault. However, she had never named her abuser, simply stating it was an ex.
Many have speculated that her abuser was Marilyn Manson, as The Hollywood Reporter notes Wood met him when she was just 18, and he was 36. They began dating when she was 19, and they were even briefly engaged in 2010. It was in an online post that Wood for the first time called out her abuser as the rock musician widely known as Marilyn Manson by his true name: Brian Warner.
Evan Rachel Wood is not alone in accusing Marilyn Manson of abuse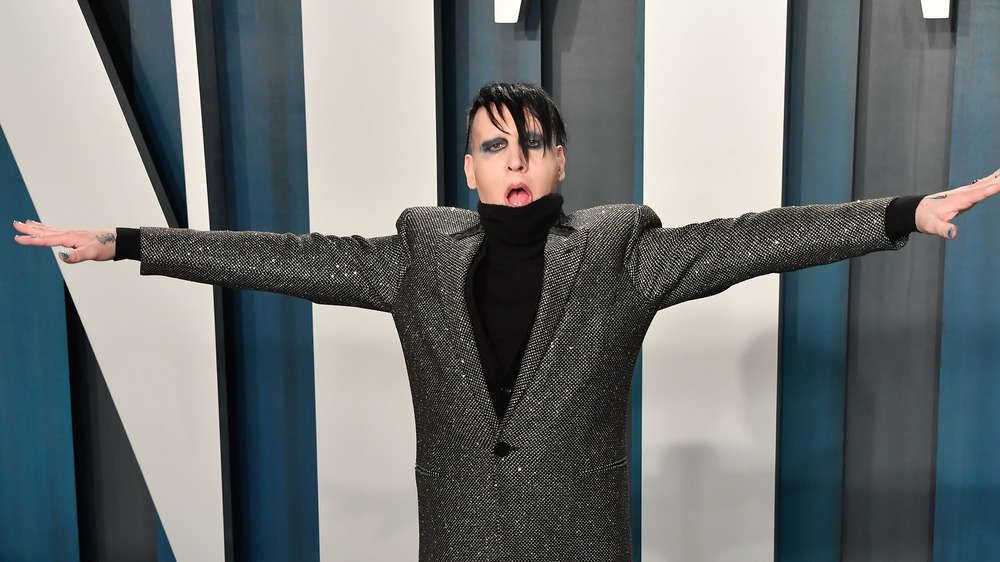 Allen Berezovsky/Getty Images
In an Instagram post, Wood wrote of Marilyn Manson:
"He started grooming me when I was a teenager and horrifically abused me for years. I was brainwashed and manipulated into submission. I am done living in fear of retaliation, slander, or blackmail. I am here to expose this dangerous man and call out the many industries that have enabled him, before he ruins any more lives."
Since Wood made her allegations, The Hollywood Reporter notes that four more women have made similar claims of abuse, which Vanity Fair says includes accusations of psychological abuse, sexual assault, and other forms of violence. Within hours, Manson was officially dropped by Loma Vista Record, which promoted his records Heaven Upside Down (2017) and WE ARE CHAOS (2020), and his page had been scrubbed from the record label's website. The company even released a statement saying it wouldn't work with Manson in the future.
According to Pitchfork, it's not the first time Manson has faced allegations of bad behavior. In 2018, it was publicly revealed that there was a sex crimes case brought against Manson in 2011, and the musician has been accused, though not formally charged, of battery and assault with a deadly weapon.