Tony Bennett Is Worth A Lot More Than You Think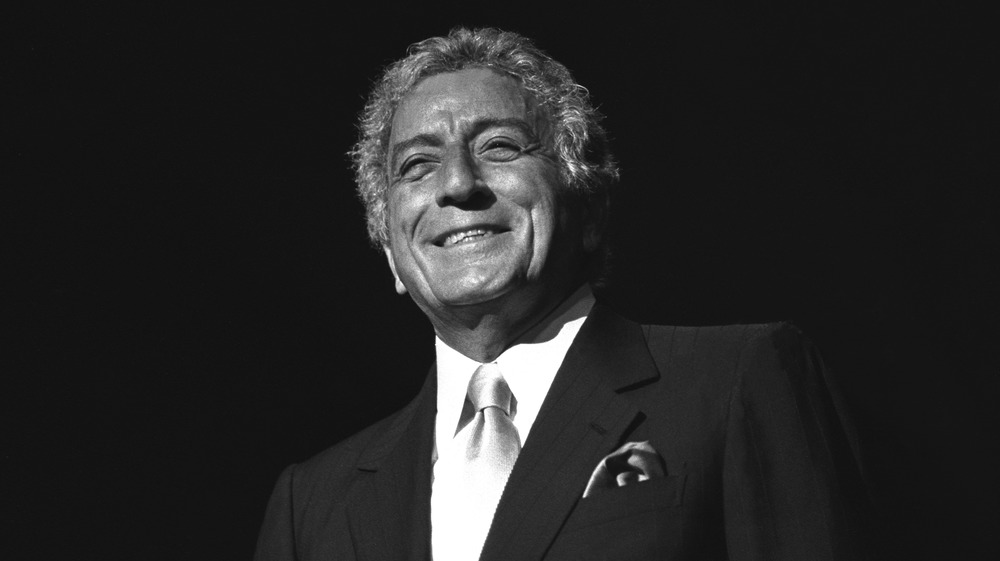 John Atashian/Getty Images
Generations of music lovers were coming to grips with bad news this week: veteran pop, swing, and jazz vocalist and songwriter Tony Bennett has Alzheimer's disease. The 94-year-old was first diagnosed with the illness back in 2016, according to a recent interview with AARP in which the singer first made the news public.
Bennett has been a musical mainstay for the greater part of the 20th century and beyond, and despite his longevity, it is easy to overlook the enormity of his success as a touring and recording artist during impressively lengthy periods of his time in the limelight. 
Among a slew of other awards accrued over the course of his long career, Bennett has a grand total of 18 Grammy Awards, including a Lifetime Achievement Award, according to the Grammys official website. But as well as critical success, Bennett's many commercial revivals have allowed him to build up an eye-watering personal fortune.
Tony Bennett is worth an estimated $200 million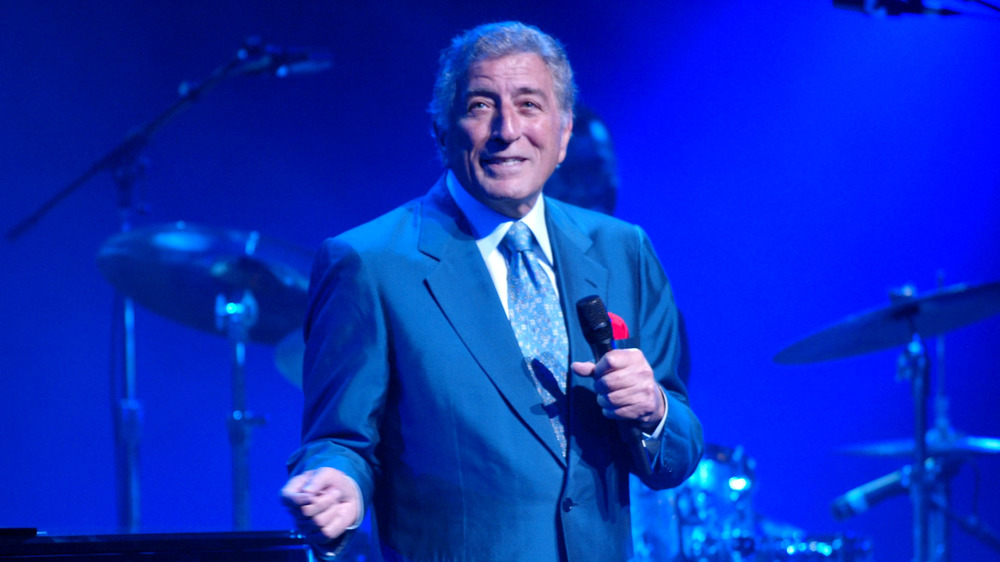 Evan Agostini/Getty Images
That's right: per Celebrity Net Worth, Tony Bennett is worth almost a quarter of a billion dollars. How?
Part of the story is the sheer length of time he's been in the game. Bennett first started working as a recording artist after serving in the US Army during World War II, according to Biography, and had his first hit all the way back in 1951, with the Arthur Hammerstein song "Because of You," which spent 10 weeks at number one on the US Billboard chart. A flurry of smooth hits followed, but by the late '50s Bennett had already changed his sound, making a name for himself as a jazz vocalist when the genre was at its peak. But Bennett really hit it huge in 1961, with the single "I Left My Heart In San Francisco," which sold more than 3 million copies, according to Cafe Songbook.
Already a legend, Bennett had a major revival in the 1990s. That's when his son and manager, Danny Bennett, became "responsible for the singer's late-career success," according to the LA Times. Danny booked his father for a number of select television appearances, planned to introduce him to a new, younger audience. Since then, Bennett has grown his fanbase with duets with singers including Amy Winehouse, while his forthcoming jazz album with Lady Gaga is due out later this year, per Variety. The new recordings are a follow-up to their 2014 duet album, Cheek to Cheek.