Details You Never Knew About Tony Bennett's Wife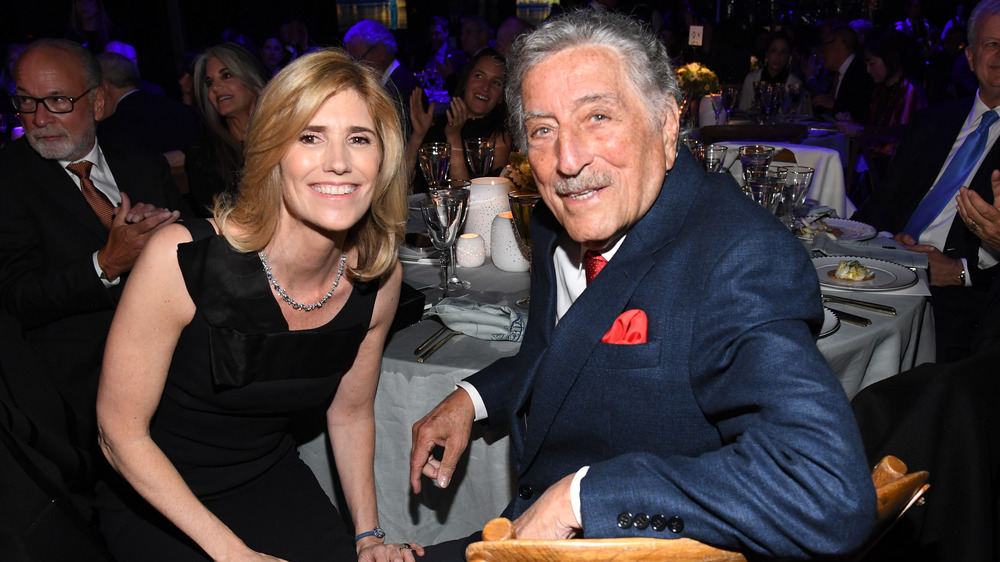 Kevin Mazur/Getty Images
When Tony Bennett hit the headlines in 2021 after an in-depth interview with AARP titled "Tony Bennett's Battle With Alzheimer's" revealed that the singer had been struggling with the disease away from the public eye since 2016, many news outlets published retrospectives of his life and career, including the 94-year-old Bennett's three marriages.
Bennett's first wife was Patricia Beech, whom he wed all the way back in 1952 was Bennett was starting to make a name for himself in show business. According to Closer Weekly, the couple had two sons: Dae and Danny, who grew up to become his father's manager and to guide the singer to success in the latter stages of his career.
Bennett and Patricia divorced in 1971, and Bennett quickly remarried, becoming the husband of the actress Sandra Grant in the same year, per Closer Weekly. The marriage, however, was not a success, and though they were only officially divorced in 2007, the pair had been separated, per the same source, since 1979.
But most column inches have been reserved for Bennett's third — and current — wife, Susan Crow Benedetto. A former teacher, Crow met Bennett at one of his concerts after becoming president of the singer's fan club, and the pair reportedly hit it off in an instant, and dated for 20 years before marrying in 2007, once Bennett became officially divorced, according to ET.
Susan Crow Benedetto is now Tony Bennett's caregiver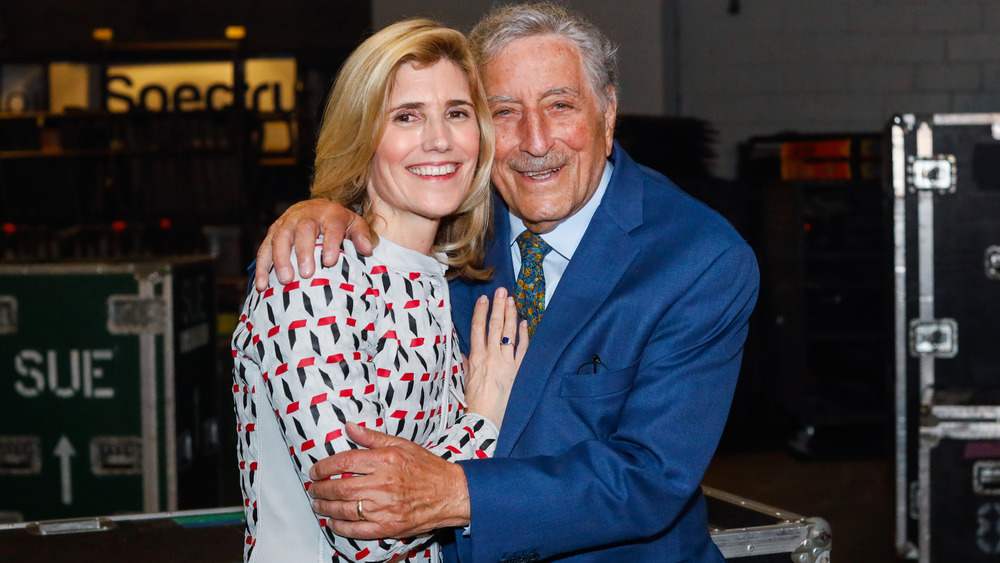 Myrna M. Suarez/Getty Images
A few years ago, numerous outlets reported the eyebrow-raising story of Crow and Bennett's first meeting — and apparently, it wasn't when she was president of his fan club.
According to ET, Bennett wrote in his 2016 memoir Just Getting Started that he had actually met Crow for the first time "in the womb," having realized he had met his future wife's parents, Daryl and Marion, at a meet-and-greet in 1966, when the latter was pregnant with Susan. And there really is no way of avoiding the 40-year age difference between the couple. However, in the same book Bennett claimed that the disparity is barely noticeable in their private life. Per the same source: "I can't say that we didn't notice the age difference when we first met ... but I can say that after all of these years together we don't notice it much now. We're compatible in all ways."
In the years since Tony Bennett's Alzheimer's diagnosis, the singer's wife of 14 years is now also his primary caregiver. According to ET, Benedetto reports that her husband is doing well, exercising regularly (five times a week!) and singing with a pianist twice weekly.
In the interview, an emotional Benedetto predicted: "If he ever stops singing, that's when we'll know."