The Tragic Death Of Patrick Mahomes' Fiancee's Stepfather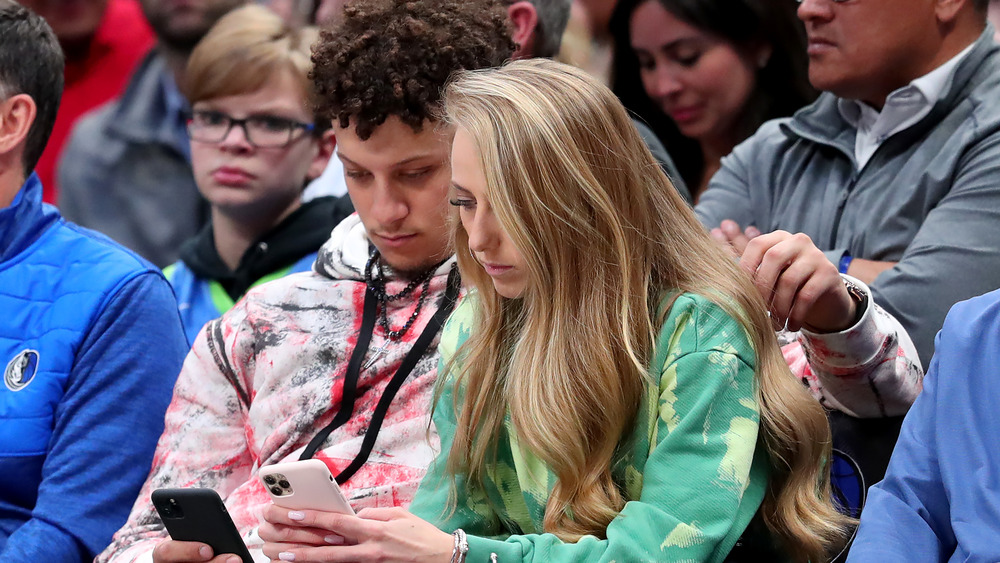 Tom Pennington/Getty Images
Patrick Mahomes' last few years have been incredible. As the quarterback for the Kansas City Chiefs, the 25-year-old has led his team all the way through the 2019/2020 playoffs to Super Bowl LIV, where the Chiefs took the Super Bowl title for the first time since 1970 by defeating the San Francisco 49ers, according to Time. And as if that didn't already secure him legend status within the spot, later this week Mahomes has the chance of doing it again; on Sunday, the team can make it two-for-two by beating Tom Brady's Tampa Bay Buccaneers, a feat which was last performed by the New England Patriots in 2003 and 2004.
But Mahomes also has a hectic life off the field, thanks to an imminent arrival in his young family. Back in October, Mahomes revealed he is due to become a father with his high-school sweetheart and fiancé Brittany Lynne Matthews, also 25, according to Today. The same source reports that Mahomes has been able to spend a great deal of time with Matthews throughout her pregnancy thanks to recent COVID-19 restrictions, and that he told Kansas City's 610 Sports Radio: "Hopefully right after the Super Bowl I'm able to bring a little girl into this world and get to become a dad in the off-season and get to see that process as well."
But though things are looking up for the couple, their relationship has also seen its fair share of tragedy.
Brittany Lynne Matthews' stepfather died suddenly at a game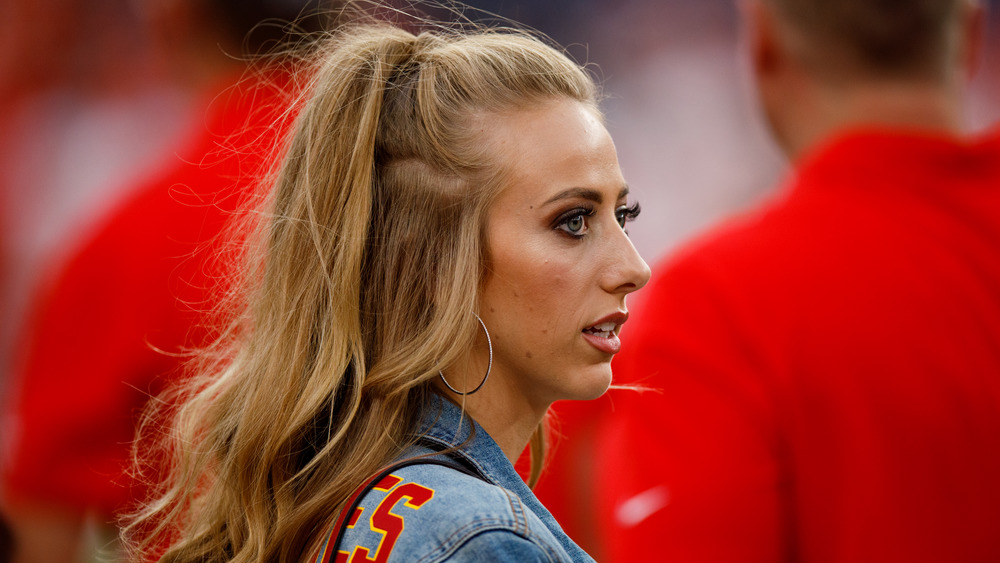 Justin Edmonds/Getty Images
Brittany Lynne Matthews is best known today as the longtime partner of one of America's most celebrated young quarterbacks, but she is also something of a public figure in her own right. Matthews is a certified trainer, and shares her passion for health with the customers of her successful business, Brittany Lynne Fitness. She also has a huge online following, with more than 800,000 followers on her Instagram account alone.
It was through Instagram that Matthews shared one of the most tragic moments of her life back in 2018. According to CBS Sports, Matthews was attending one of her fiance's Kansas City games in November of that year along with her stepfather, Paul Massey — reportedly a dedicated soccer coach, according to Heavy – when the unthinkable happened. During pregame, Massey collapsed suddenly just outside the Arrowheads Stadium. "Paramedics were quickly on the scene, but they were unable to revive Massey," per CBS, and the 63-year-old was taken to the hospital, where he sadly died some hours later. Matthews posted a dedication to her stepfather on Instagram, describing his great love for the game, and how much her family will miss him. 
Mahomes skipped the post-match press conference citing a "family emergency," so he could be with Matthews after her tragic loss, per the Washington Post.