These Tampa Bay Buccaneers Players Make A Lot Less Than You Think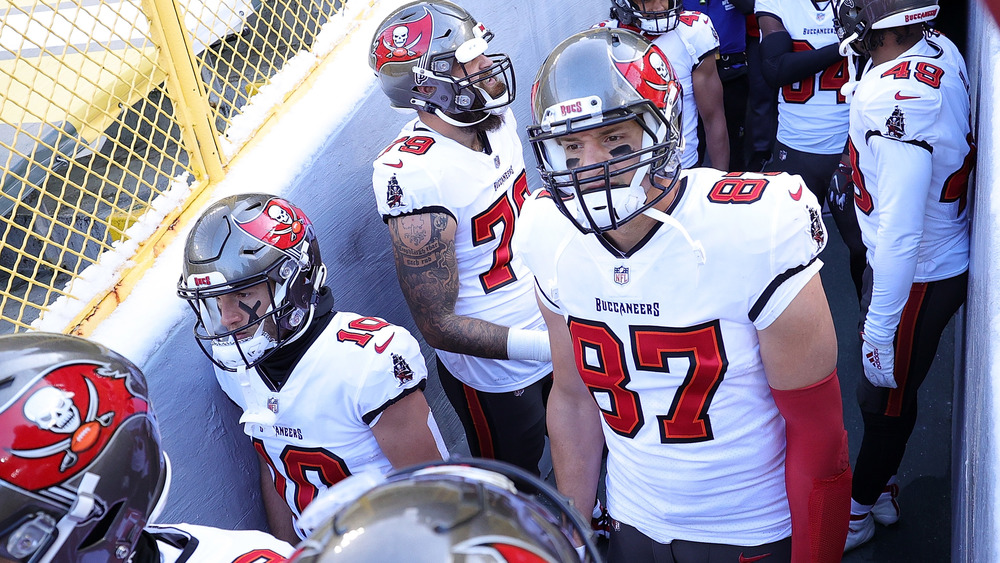 Stacy Revere/Getty Images
People expect football players, especially those playing in the Super Bowl, to earn tons of money. After all, they're at the top of their game in one of the country's most profitable sports.
But some players in the Tampa Bay Buccaneers earn less than you think, and certainly not at the level of their quarterback Tom Brady. Still, even though they're not super-wealthy, they probably make more than you do.
One of these players is Antonio Brown. Brown, who had hopped around teams in the past years, signed a one-year deal with the Buccaneers. According to CBS Sports, the wide receiver, though, won't be making the big bucks. His contract gave him $1.05 million, just slightly above the NFL's minimum. Brown had been away from the NFL for a little bit and appeared on shows like Dancing with the Stars and the Masked Singer.
Of course, Brown's earning potential is hampered by his behavior off the field. Once the highest-paid receiver in the league, Brown was traded by the Oakland Raiders without ever playing a single regular-season game. SB Nation said he had gotten into an altercation with the Raiders' coaching team.
While Brown is possibly one of the more well-known Buccaneers players who don't make as much as people might have thought, the team has others on their roster who don't have multi-million dollar contracts.
They have a lot of incentive to win the championship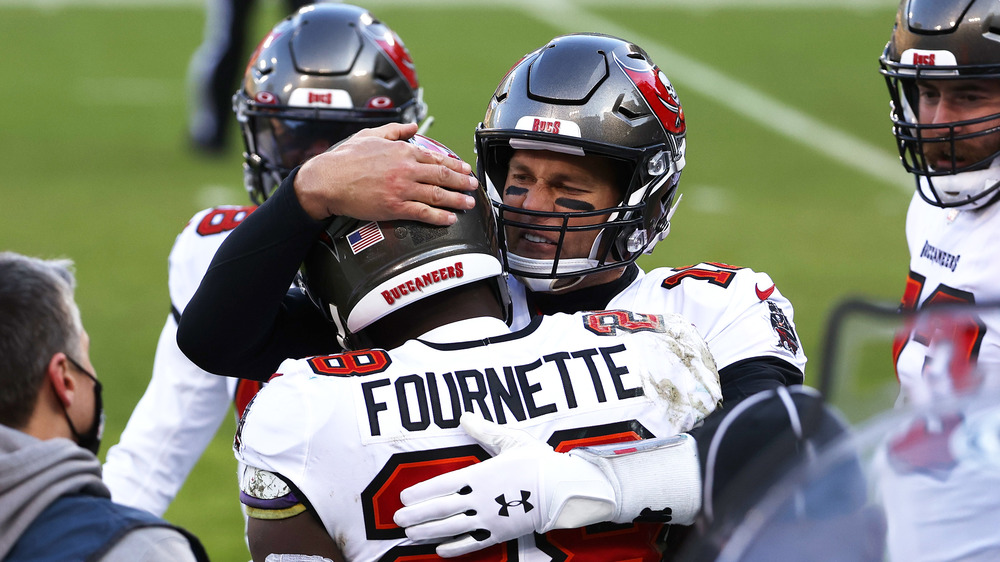 Dylan Buell/Getty Images
Pewter Report explained several Buccaneers players could increase their salaries next season, as the team is wildly successful this year.
Kicker Ryan Succop, who currently makes $1.05 million, can negotiate for higher pay next year when he becomes a free agent. Pewter Report noted Succop would turn 35 in 2022, but he's been performing well for the team and may settle for another $1 million in pay.
Running back Leonard Fournette and offensive tackle Joe Haeg both make more than $2 million playing for the Buccaneers, while backup quarterback Ryan Griffin and nose tackle Steve McLendon earn over $1 million. All four are also free agents. On the higher end of the scale, though, are Rob Gronkowski and Ndamukong Suh. Gronkowski, who played with Brady before, makes $9.7 million, and Suh is paid $8 million. Yes, these are larger amounts of money, but their performances with the team and their past successes don't make as much as people expect.
If the Buccaneers are successful and win the Super Bowl, many players on the roster become eligible for incentives, essentially giving them a bonus. For some, they can use the win as a tool to negotiate for higher salaries. So the team is looking for more than just bragging rights; a lot of them are using a win to make more money.