Who Is The Youngest NFL Player Ever?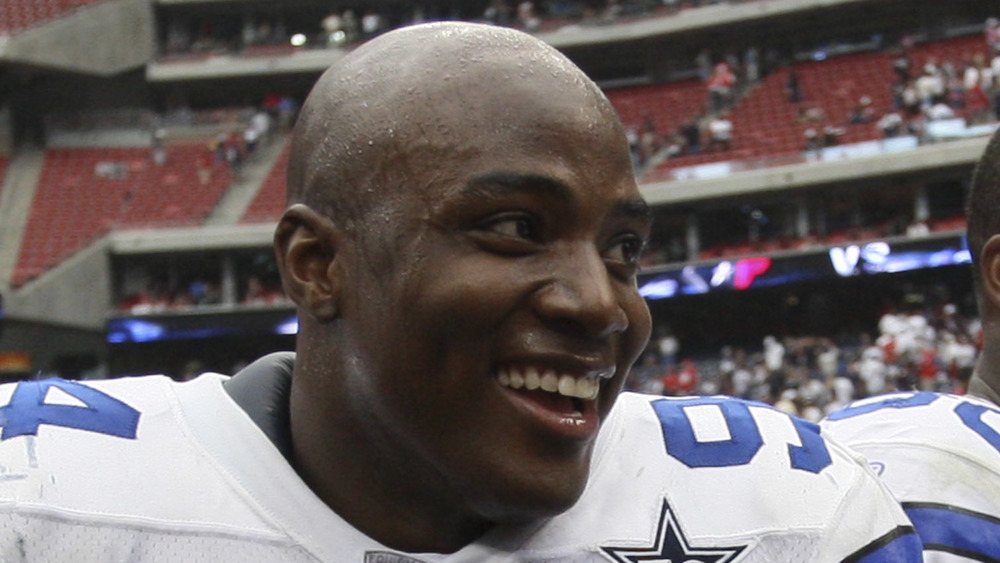 Bob Levey/Getty Images
When Amobi Okoye arrived in Alabama at the age of 12 after immigrating with his family from Ananbra State, Nigeria, he didn't know anything about football, as reported by Sportscasting. Because he tested so well academically, he was placed in the ninth grade, which meant he graduated from high school and started college at just 16 years old. He attended and played for the University of Louisville in Louisville, Kentucky and was the youngest player in the NCAA, per Men's Journal. In his senior year in 2006, Okoye had a "breakout season" during which he had "eight sacks and 12.5 tackles for loss," helping lead the team to a 12-1 season. 
During the 2007 NFL Draft, he was drafted in the first round by the Houston Texans as the 10th overall pick. As of the day he was drafted, Okoye was 43 days away from his 20th birthday, which made him the youngest player in NFL history. When he started playing as a 20-year-old, he was the youngest person to play in an NFL game since the '60s. During his first season, he started in 14 games as defensive tackle and had 5.5 sacks as well as forcing a fumble.
Unfortunately, this would turn out to be the best season of his career with the Texans. 
Okoye became a 'walking miracle'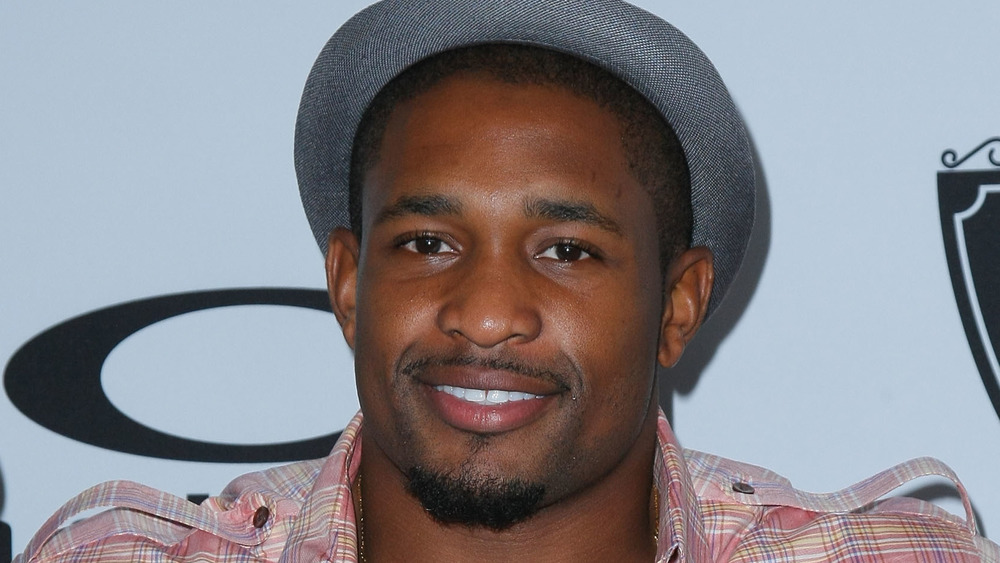 Victor Decolongon/Getty Images
Okoye played for Houston for three more years, during which he only had 2.5 sacks over two years and three sacks in 2010, according to Sportscasting. He went to play for the Chicago Bears in 2011 and had better stats, bringing in four sacks in his first year and 12 tackles and a sack in 2012. Tragedy very nearly struck in 2013 when Okoye sat out the season for what was called an "undisclosed medical issue" but was later announced as anti-NMDA receptor encephalitis. 
He spent several months in a medically-induced coma, and later told ESPN in an interview available on YouTube that he was "a walking miracle" as he had "pretty much died." He lost nearly 100 pounds, and had to relearn "everything." Okoye's health quickly improved via rehabilitation; a year later, he signed with the Dallas Cowboys and trained with the team, but never played a game and was released in 2015. His last professional football stint was with the Saskatchewan Roughriders of the Canadian Football League in 2016.
After that, he went on to devote himself to the Amobi Okoye Foundation, a nonprofit organization he started as a Texan that seeks to "tackle hunger, provide scholarships for poor urban kids, and organize Kickoff 4 Kids football camps," per Charity Navigator.