Marilyn Manson's Ex-Guitarist Speaks Out On Allegations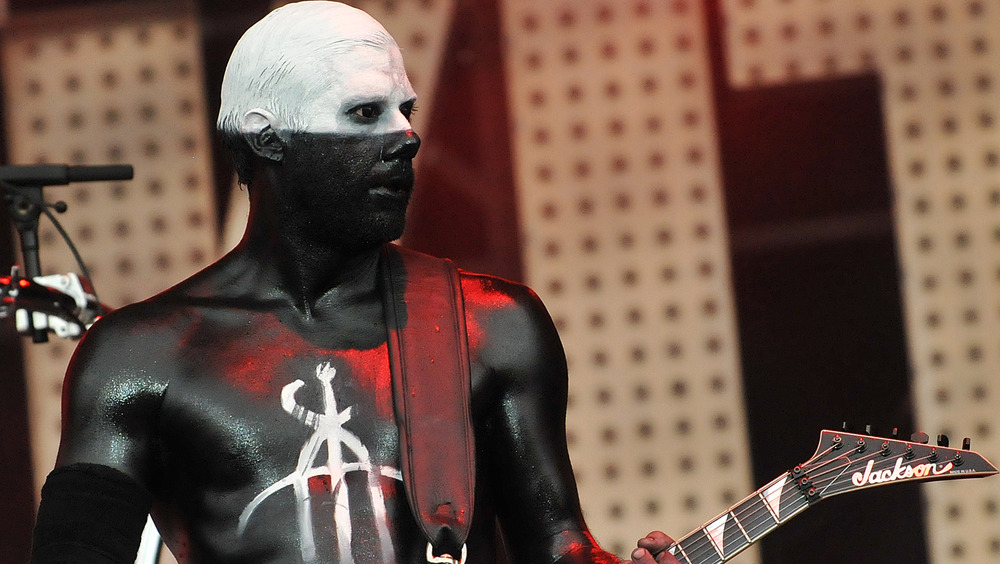 Jim Dyson/Getty Images
We may receive a commission on purchases made from links.
Wes Borland, who played guitar for Marilyn Manson from August 2008 to May 2009, supports the abuse allegations of actress Evan Rachel Wood, who identified her former fiancé as an abuser in a Feb. 1 Instagram post that stated, "I am here to expose this dangerous man and call out the many industries that have enabled him before he ruins any more lives. I stand with the many victims who will no longer be silent." 
Wood talked about her experience during a 2018 testimony to Congress in support of sexual assault survivors' legislation (via YouTube). At the time, she did not identify the man who sexually, emotionally, and physically abused her. Wood dated Manson from 2007 to 2010, breaking up after a brief engagement. She was 19 when they began their relationship, and Manson was 36.
Borland did not hold back when given the opportunity to talk about the recent allegations. "He's not a great guy," quoted Loudwire from an interview Borland gave to Space Zebra Live (via Twitch). "Every single thing that people have said about him is f****** true ... I was there when he was with Evan Rachel Wood, I was at his house, it's not f***** cool. That's all I'm gonna say about it." 
Wes Borland says Manson needs canceled
Neilson Barnard/Getty Images
Borland continued (via Guitar World), "He's amazingly talented, but he's f***** up and he needs to be put in check and he needs to get sober and he needs to come to terms with his demons. He is a bad f****** guy. Sorry to take this to a dark place, but that guy is canceled, goodbye, don't let the door hit you on the way out."
Borland, also a guitarist for (and part of the original lineup of) Limp Bizkit (via AllMusic), released a solo album, Crystal Machete, in 2016. 
Another ex-fiancé of Manson's, Rose McGowan, released a lengthy statement on her own Instagram channel, paired with a supportive video (via Brooklyn Vegan). "I am profoundly sorry to those who have suffered the abuse & mental torture of Marilyn Manson," she wrote. "When I say Hollywood is a cult, I mean the Entertainment industry including the music industry is a cult. Cult's protect the rot at the top. Theirs is a sickness that must be stopped. The industrial fame complex chooses who they protect & who they'll let be their victims. For profit. I stand with Evan Rachel Wood and all of those who have or will come forward. And please don't pull out the 'why did they take so much time to come forward?' question that shames victims/survivors, it's what stops others from coming forward. And to all of those who have covered for monsters, shame on you. Rise and say no more."
Aftermath of the Marilyn Manson allegations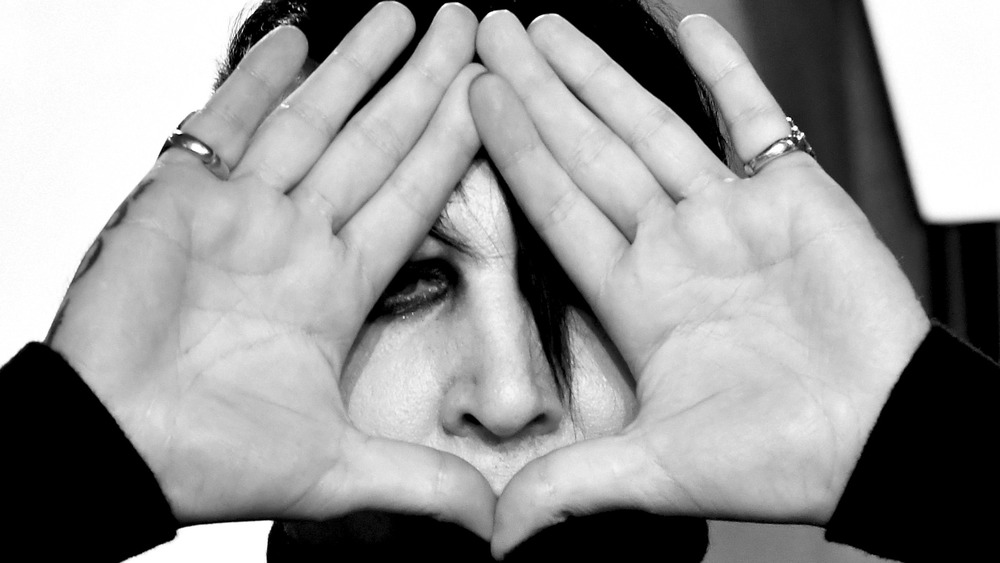 Frazer Harrison/Getty Images
Manson, whose real name is Brian Warner, responded to Wood and several other women's claims with an Instagram post that said, "My intimate relationships have always been entirely consensual with like-minded partners. Regardless of how — and why — others are now choosing to misrepresent the past, that is the truth." 
Some of the other women who spoke up about similar experiences, according to the BBC, include Ashley Walters, a personal assistant of Manson's that said he "frequently became violent;" Sarah McNeilly, who alleges that he "verbally berated" her for long periods of time when they dated; and model Ashley Lindsay Morgan who says she suffers from "PTSD, anxiety and night terrors" after her time with the musician.
Loma Vista, Manson's record label, dropped the musical artist after Wood's and other women's allegations, saying in a Twitter statement that the company "will cease to further promote his current album, effective immediately. Due to these concerning developments, we have also decided not to work with Marilyn Manson on any future projects." His booking agent, CAA, also severed ways with Manson, according to Variety, as well as several television projects.