The Words Brady And Mahomes Exchanged After The Super Bowl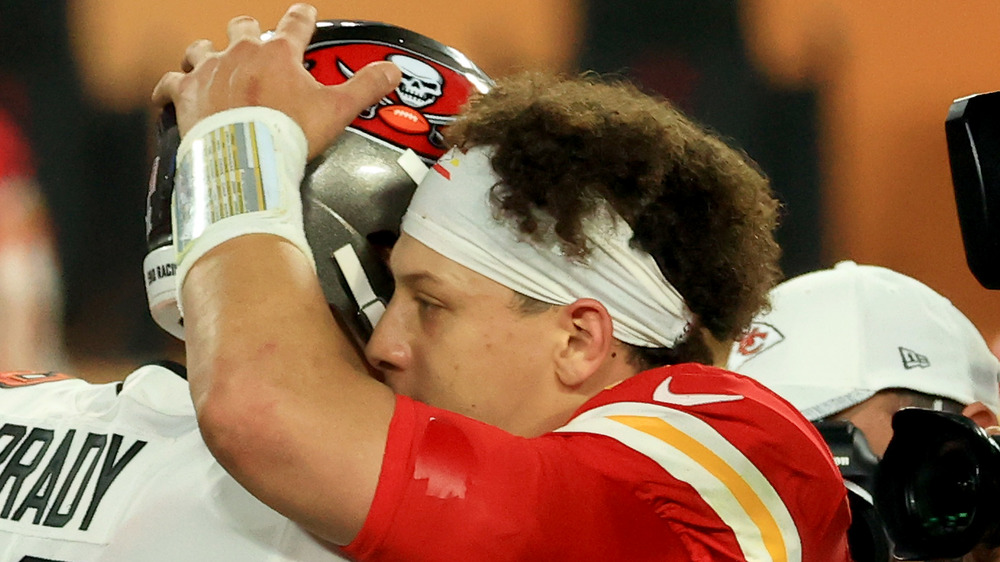 Mike Ehrmann/Getty Images
Tom Brady lifted his seventh Super Bowl trophy, making him the oldest quarterback to win this many times. The whole battle between the Tampa Bay Buccaneers and the Kansas City Chiefs was billed as the battle of generations, as the Kansas quarterback Patrick Mahomes is a full 18 years and 45 days younger than Brady, per CNN.
So did the veteran end up teaching the kid anything after the game? It turns out, not really, but the two did have some touching words about the other. According to USA Today, Mahomes approached Brady right after the game in the middle of the field. Kansas City had just lost 31-9 to the Buccaneers.
Mahomes reportedly congratulated the greatest of all time on a game well-played. Brady, on the other hand, told Mahomes to "keep in touch."
Mahomes told CBS Sports that while he's disappointed he didn't play the way he wanted to, he felt the Buccaneers were just the better team that night. The quarterback added he was proud of the whole team despite the resounding loss.
A very classy act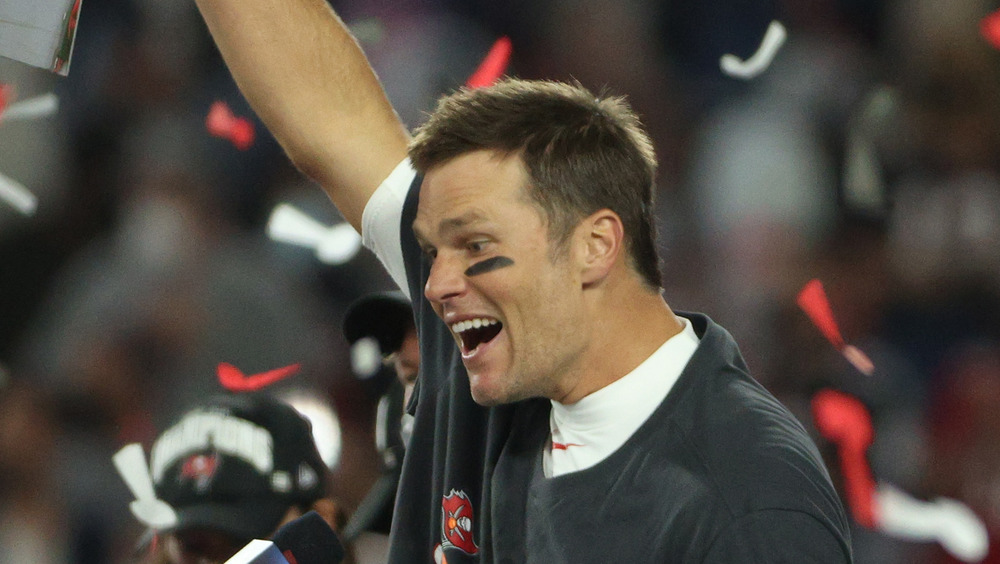 Patrick Smith/Getty Images
Mahomes and Brady exchanging words on the field is really interesting as Brady has been known to be unsportsmanlike at times.
As USA Today pointed out, Brady always makes himself available to opposing players when he wins. It's a different story when he loses. When Brady lost his first Super Bowl to the Philadelphia Eagles, he snubbed quarterback Nick Foles's post-game handshake. Brady did meet with Foles outside the field and offered a handshake, but Foles said years later that he was curious why Brady seemed to avoid congratulating him.
Brady also never shook hands with Eli Manning of the New York Giants following past defeats. But if he wins, he's always there to offer a hug or a handshake to the opposing team. It became a pattern that people started accusing Brady of being a sore loser.
Brady did win this year and accepted a handshake from Mahomes. And this may be Mahomes first Super Bowl loss as the lead quarterback, but he proved how classy he could be despite his young age. Maybe that's why Brady told him to keep in touch. Perhaps, the veteran wants to take the young one under his wing?