The Heartbreaking Death Of NFL Coach Marty Schottenheimer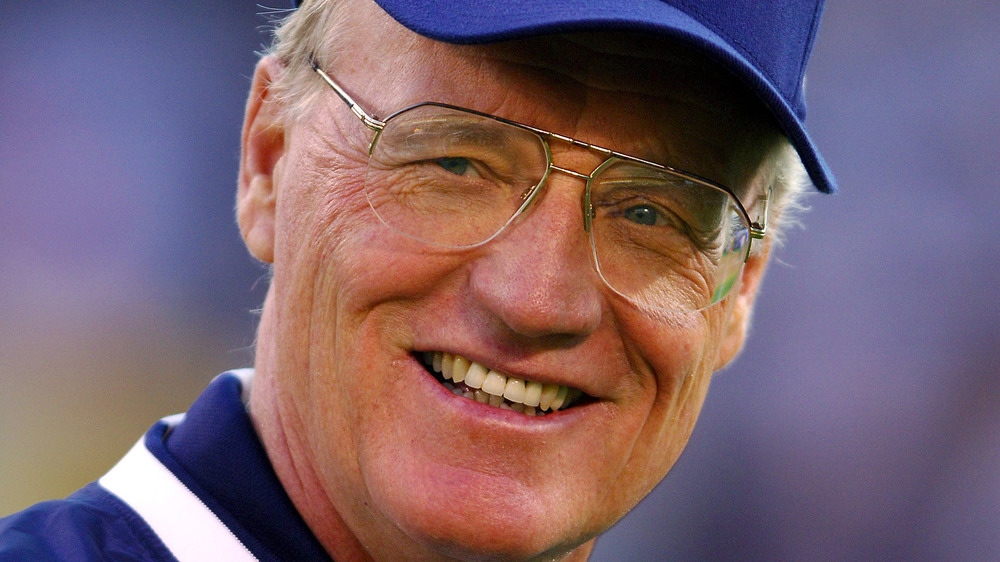 Kirby Lee/Getty Images
As one of the NFL's winningest coaches, Marty Schottenheimer secured his place in the history books. This is why his death on February 8 was so heartbreaking.
Schottenheimer died from complications from Alzheimer's disease after being diagnosed with the disorder in 2014. His condition had worsened at the beginning of the year, reported ESPN, and Schottenheimer was moved to a hospice near his home in Charlotte, North Carolina at the end of January.
His NFL career ended in 2006, and in that time, Schottenheimer worked with ESPN as an analyst. Despite suffering from Alzheimer's, in 2016, he attended the 30th reunion of the 1986 Browns team, which he coached. Most people had not realized he was sick until his family confirmed the diagnosis of early-onset Alzheimer's.
Schottenheimer underwent an experimental drug trial at the Nantz National Alzheimer's Center in Houston, Texas, five years ago. The treatment hoped to slow down the effects of the disease.
The most wins without a championship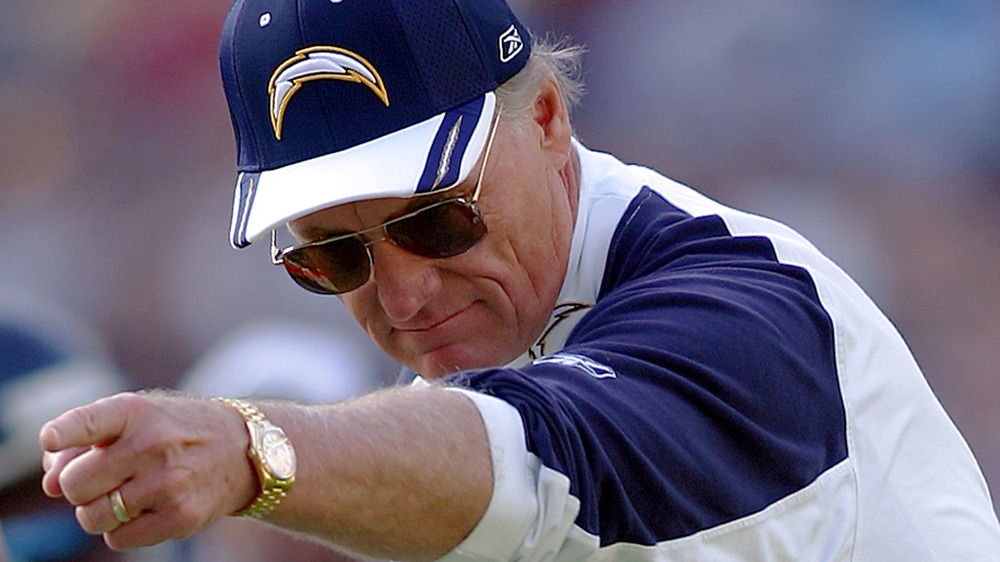 Donald Miralle/Getty Images
Marty Schottenheimer spent 21 years as a coach in the NFL. He was the head coach for the Cleveland Browns, Kansas City Chiefs, Washington, and the San Diego Chargers. While he had never coached a team that made it to the Super Bowl, Bleacher Report noted that under his guidance, the Browns made it to the AFC finals twice and the Chiefs once.
His coaching career ended with 205 wins, the most successful record for a coach who had did not win a championship. Schottenheimer's NFL career, though, ended controversially. He was coaching the Chargers when management abruptly fired him after a loss to the New England Patriots.
Before becoming a coach, Schottenheimer was a player. He played 79 games as a linebacker for the Baltimore Colts and the Buffalo Bills. His son, Brian, currently serves as a passing game coordinator for the Jacksonville Jaguars.