What You Should Know About Kansas City Chiefs Owner Clark Hunt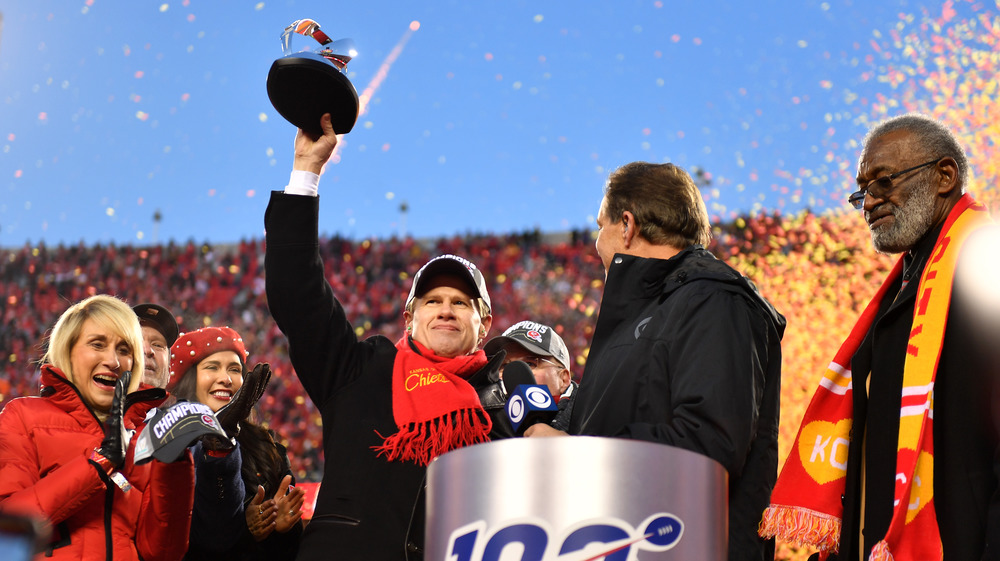 Peter Aiken/Getty Images
Kansas City Chiefs owner Clark Hunt has helped develop a Super Bowl-winning team and racked up many more accolades over the years since becoming the team's CEO in 2010. According to the Kansas City Chiefs official website, Hunt's team has also won five AFC West Division Championships, entered the playoffs seven times, and made it to multiple AFC Championship games. Hunt was the chairman of the International Committee from 2011 to 2018 and helped expand American football in other countries by increasing regular season games played abroad in London and Mexico. Hunt also ensured that Arrowhead Stadium was renovated to give fans more comfort and better social experiences, as well as built a nice little spot for his family. According to Dallas News, Hunt and his family own a six-bedroom apartment above the owners box at Arrowhead.
Since the beginning, Hunt's family name has become synonymous with the Chiefs franchise. Clark's father, Lamar Hunt, originally founded the team in 1960 as the Dallas Texans for $25,000, per Dallas News. It would take three more years before the team would move to Kansas City and change their name to the Chiefs. Lamar, who came up with the name of the NFL championship, the Super Bowl, would see his team beat the Minnesota Vikings in 1970 at Super Bowl IV. Clark would learn from his father and eventually establish his own legacy. In 2020, under Clark's reign, the Chiefs returned to the Super Bowl and beat the San Francisco 49ers.
Clark Hunt opens up more on social justice issues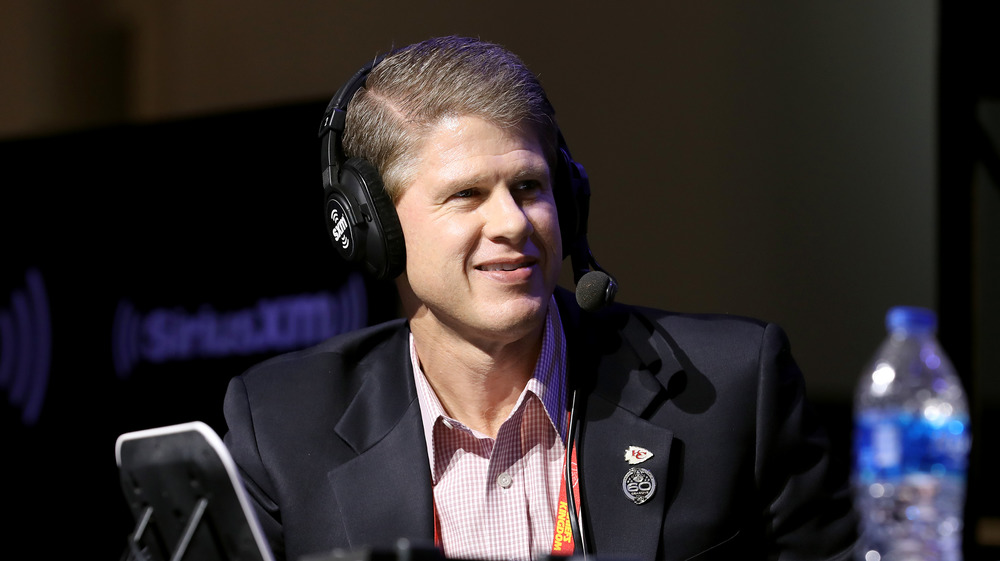 Cindy Ord/Getty Images
For all the great things Hunt has given to the NFL, along with his many philanthropic efforts outside the game, the Chiefs CEO has also taken time to understand issues outside himself. According to The Kansas City Star, in 2017, when more players were kneeling during the national anthem, Chiefs All-Pro cornerback Marcus Peters decided to sit. In response, Hunt said "that we prefer for them to stand, but at the end of the day, it's their decision." Since his comments, Hunt has spent more time learning about the issue, saying he's had "a lot of conversations with the leadership group on the team related to social justice issues."
Three years after his initial comments, Clark Hunt was asked again about players kneeling during the anthem, and gave a different take on the situation. "I would say that we're in a very different place as a country. These issues are important to our players. They're important to our coaching staff, our entire organization. This is the time to be sensitive. It's a time to listen. It's a time to understand. I recognize that around the league, there may be some kneeling that goes on with the national anthem, and I just think the country is in a really different place at this point," he said.