The Cause Of The Fatal Kobe Bryant Helicopter Crash Revealed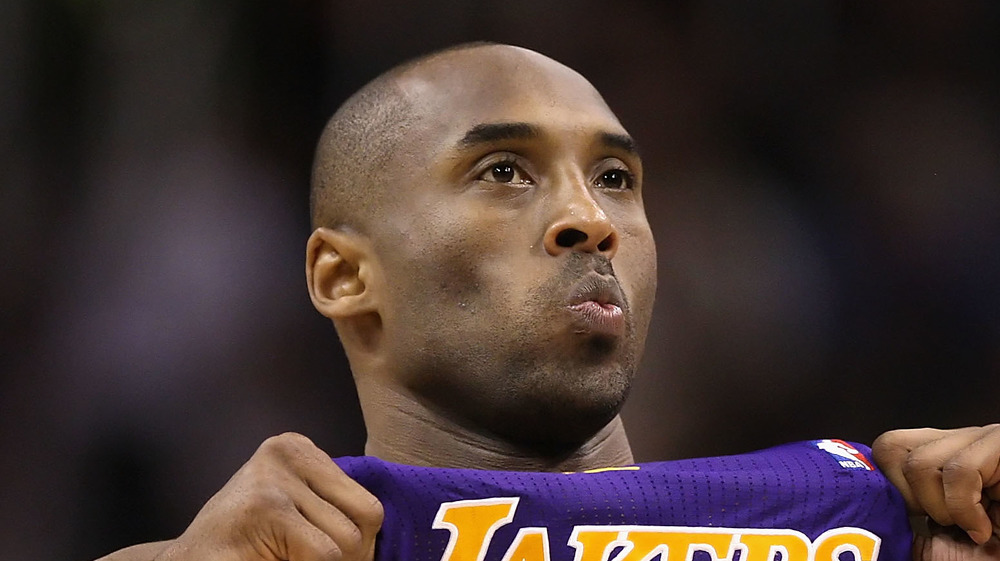 Christian Petersen/Getty Images
The plane crash that killed basketball legend Kobe Bryant, his daughter Gianna, and seven others on January 26, 2020, was likely caused by "spatial disorientation," which is when the pilot becomes confused about the aircraft's altitude, angle, or speed.
During a virtual board meeting on February 9, the National Transportation Safety Board (NTSB) chairperson, Robert Sumwalt, clarified that despite Visual Flight Rules (VFR) — which dictates that the operator of an aircraft can see where they're flying — Ara Zobayan, the pilot, kept flying the Sikorsky S-76 helicopter through dense clouds. He "had nearly broken through the clouds," according to ESPN, when the plane "banked abruptly and plunged into the hills below" then burst into flames. 
According to The New York Times, investigators concluded that the pilot "had indicated that he was trying to climb above the clouds while he was actually rapidly falling, a sign that he was disoriented." The five-member NTSB board listened to investigators reveal their findings about the crash during the livestream. The helicopter lacked a "black box" device — something not mandated — and without such additional information, loved ones of the victims blamed a variety of people for the accident prior to the hearing.
Bad weather and a tragic outcome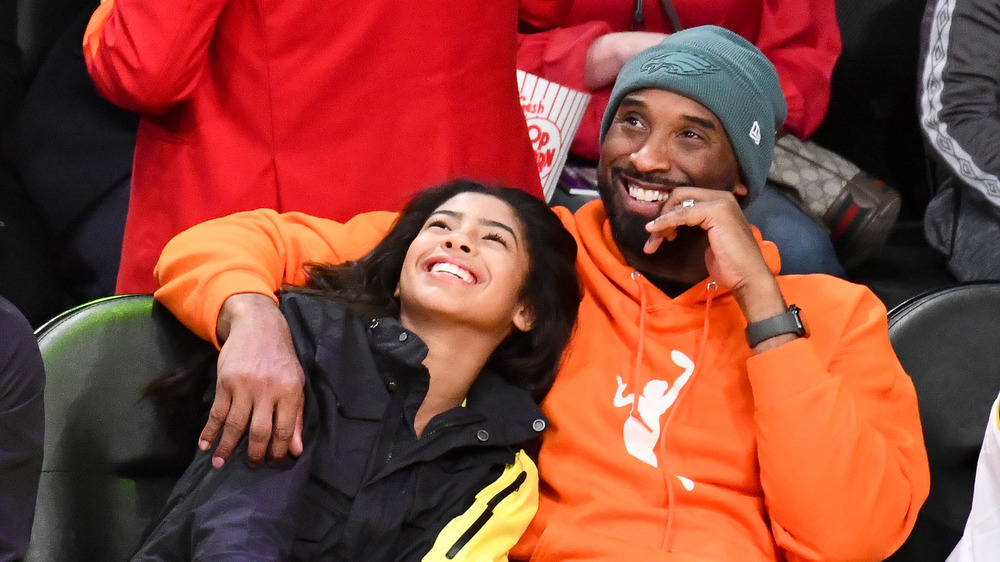 Allen Berezovsky/Getty Images
"We use the term crash rather than accident," NTSB Vice Chairman Bruce Landsberg said, according to CNN reporting. "An accident (is) just something that's unforeseen, unpredictable, if you will. Unfortunately, this wasn't." 
The media organization also revealed that investigators thought the pilot may have continued flying despite worsening weather conditions because he didn't want to disappoint his client.
Kobe Bryant and his group were traveling to attend a youth basketball tournament at his Mamba Sports Academy in Ventura County, California, when the helicopter crashed 39 minutes after its departure from John Wayne Airport in Santa Ana.
Zobayan, a certified pilot, had clocked more than 1,200 hours operating the S-76 helicopter, and regularly flew Bryant. The Associated Press noted that investigators thought Zobayan "misperceived" directional angles and banked to the left in lieu of moving upward to navigate the weather. 
Besides Bryant and his 13-year-old daughter, the people who perished were Payton Chester, also 13, and her mother Sarah; Alyssa Altobelli, 14, and her parents Keri and John; assistant coach Christina Mauser; and the pilot.
Bryant, an 18-time All Star, won five NBA championships with the Los Angeles Lakers. Other honors include the league MVP in 2008. He was also the Lakers leading scorer.