Why Shopping On Sundays Was Once Illegal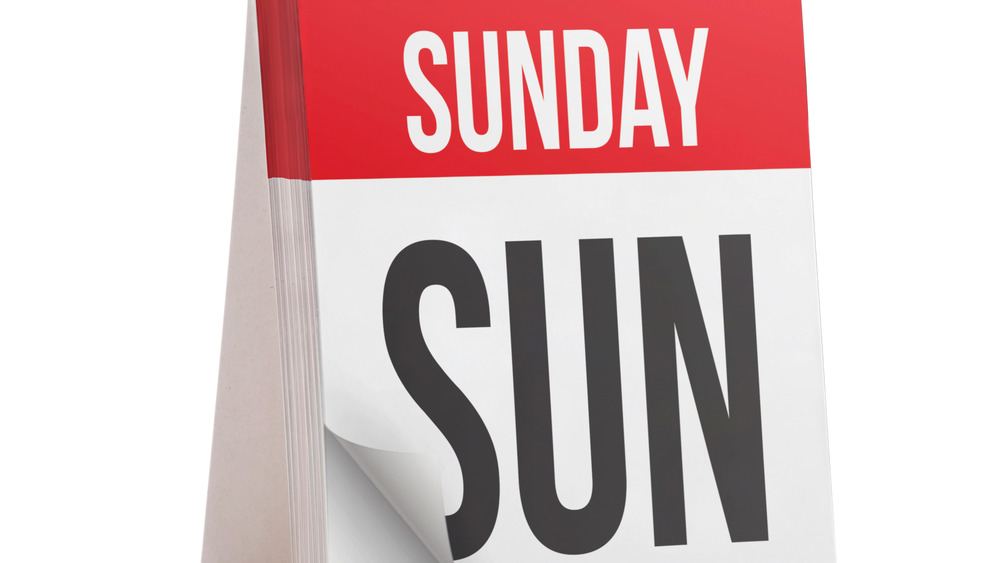 Shutterstock
Some of the earliest United States colonists were Puritans who left Great Britain because they thought the Church of England was neither strict enough nor moral enough, and was too reminiscent of the Roman Catholic Church. They primarily settled in what became New England and introduced what came to be known as "blue laws," which, per Britannica, forbade people from participating in various secular activities on Sunday, including "regular work ... plus any buying, selling, traveling, public entertainment, or sports." Most blue laws disappeared after the Revolutionary War, but bans on shopping remained popular. According to The New Yorker, 34 states had "general Sunday trading bans" in the early 1960s.
 As noted by the Washington Post in 1988, blue laws became especially burdensome when more women entered the full-time work force, leaving weekends the best time for most people to shop, not to mention fewer people devoting Sundays to attending church services, followed by large family dinners. A group of Virginia merchants and development companies went so far as to sue the state, filing in 1985. The case stayed in the courts for three years and ended up going all the way to the state Supreme Court before it was finally decided in favor of the plaintiffs. As argued by one of their lawyers: "As late as the 1960s, stores were generally closed except drug stores selling prescriptions. Now [for many stores] Sunday has become the most important day of the week ... People are not resting on Sundays anymore."
No shopping on Sundays in Bergen County, New Jersey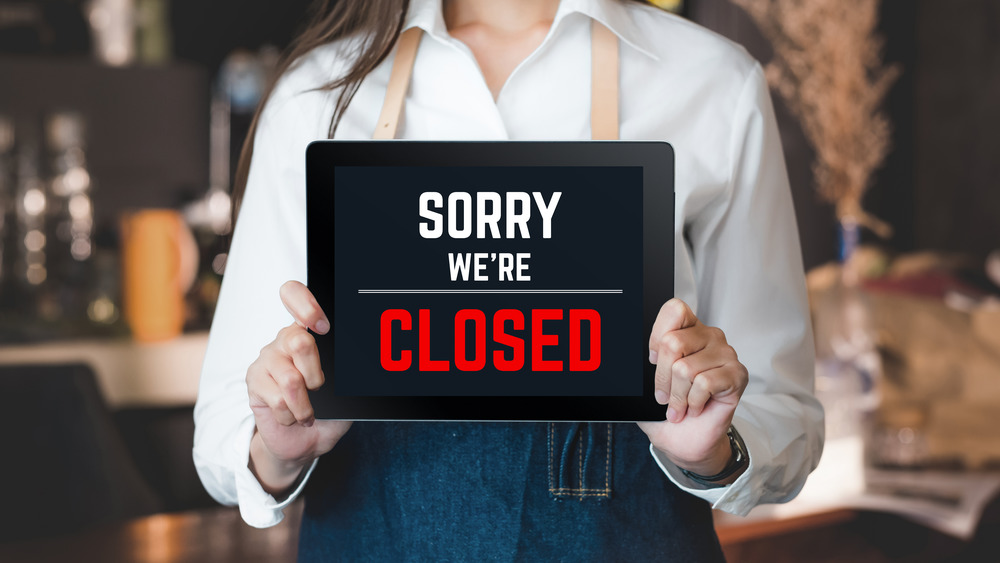 Shutterstock
If 1988 seems late for laws that ban shopping on Sundays, wait until you hear about Bergen County, New Jersey. In 2015, Bergen County remained the last jurisdiction within the United States banning stores from opening on Sundays, as reported by The New Yorker. New parent Mitch Horn of Hackensack, New Jersey became so frustrated with having to make a 40-minute round trip in order to pick up baby supplies on Sundays that he started a Modernize Bergen County Facebook group to raise support for abolishing the blue laws prohibiting Sunday commerce. 
Overwhelmed by the requirement to collect signatures from 10 percent of registered Bergen County voters — 55,000 people — just to put the issue to referendum, the group was apparently unsuccessful, because the blue laws remain on the books to this day. In 2019, CNBC reported on the opening of the American Dream megamall. Despite the fact that 55 percent of the complex's space is taken up by attractions such as a Nickelodeon-themed park and ice skating rink, an indoor ski hill, and a water park, 45 percent consists of the good old retail shops that traditionally bring people to malls in the first place — all of which will continue to be closed on Sunday for the foreseeable future.