Bubba Wallace's Net Worth Isn't As High As You Might Think
Jared C. Tilton/Getty Images
According to his website, Bubba Wallace was the first African American driver to win one of the sport's top three national events when he won the NASCAR Truck Series race in 2013, and in 2018 he became the first Black driver to race full-time in the sport's premier Cup Series. That year, he finished second in his first-ever Daytona 500.
In 2020, he made headlines as he pushed the sport to denounce racism by banning the Confederate flag on NASCAR racetracks. According to ESPN, Wallace was influential in making the sport evolve and enter a new era of diversity and inclusion. But it wasn't an easy road to drive. After NASCAR banned the Confederate flag, a noose was found hanging in Bubba's garage stall. "Now he understands, it's time to stop putting up with this," said Bubba's father Darrell. "It's time to have a conversation, whether people want to have it or not." But despite being such an influential force in the sport, you might be surprised to discover what Bubba Wallace's net worth really is.
Bubba Wallace still needs to nab the top spot to bring up his net worth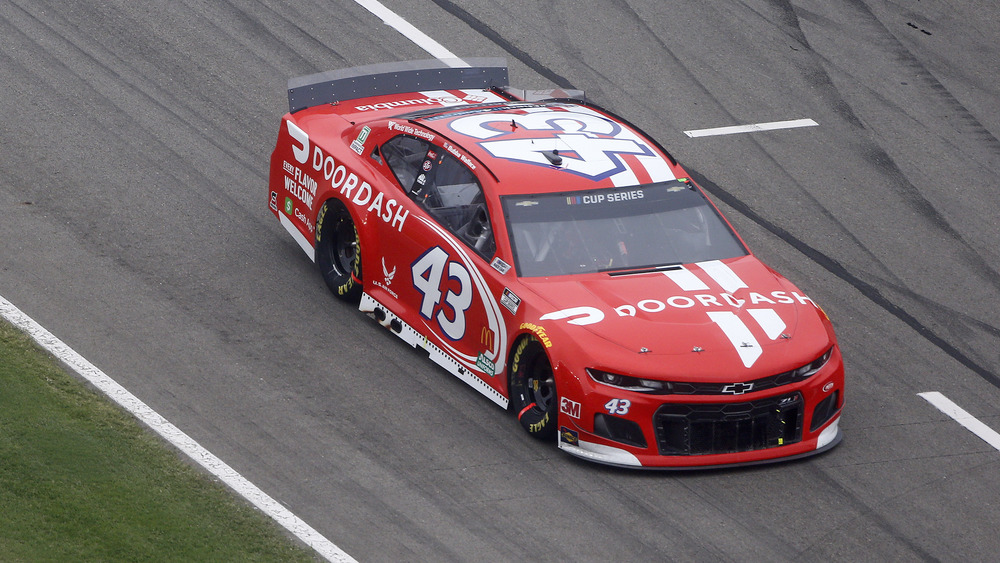 Brian Lawdermilk/Getty Images
According to Celebrity Net Worth, Bubba Wallace's net worth is $3 million. He has a few high-profile placings under his belt, but he still has yet to finish first in Cup Series race. Aside from that number two spot in the 2018 Daytona 500, he has also finished third in the 2019 Brickyard 400. He did win the U.S. Short Track Nationals Super Late Model 100 in 2017, and in 2008, when he was just 15 years old, he became the youngest driver ever to win at the Franklin County Speedway in Virginia.
Bubba will take another crack at getting a Cup Series on February 14, 2021, when he races in the Daytona 500. As Sporting News reported, he was hired onto 23XI Racing, a team owned by racer Denny Hamlin — a three-time Daytona 500 champion — and basketball legend Michael Jordan. Wallace said that investors like Jordan and Pitbull coming forward is good for the sport. "It's big," he said. "It shows other minorities, 'Hey, if these guys are investing, then why can't we?' and it will continue to grow our sport. That's what we need." He said it brings new fans to NASCAR. "I think we've put NASCAR on the map in a lot of new areas and a lot of new fans looking to tune in this year, which is huge for all of us. We just need to keep the ball rolling."