Ryan Blaney's Net Worth May Surprise You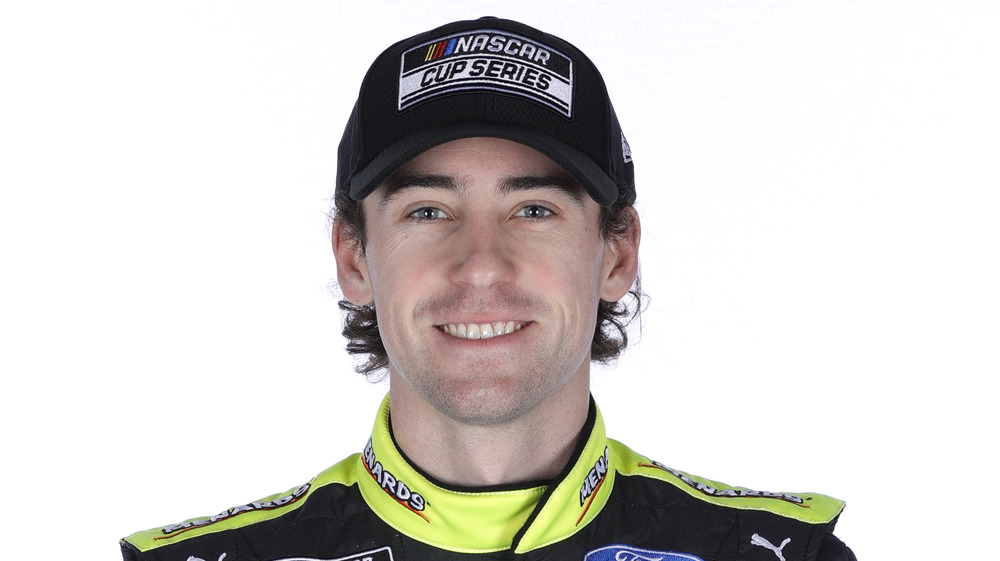 Chris Graythen/Getty Images
Stock car racer Ryan Blaney comes from literal racing stock – per Celebrity Net Worth, his father is NASCAR driver Dave Blaney and his grandfather is "Modified dirt track legend" Lou Blaney.
Just 27 years old, Ryan Blaney has been racing since the age of nine. He's on his 10th season with Team Penske, according to their website, and has been racing full-time in the NASCAR Cup Series for four years. He's set a few records and achieved some impressive numbers during his NASCAR career, including becoming "the first driver to win back-to-back races at the 2.66-mile superspeedway" since 2007, tying a career high with 11 top-five finishes, and surpassing his most laps led in a season — 668 of them in 2020.
Overall, he's won nine times and achieved pole position seven times. As reported by Essentially Sports, Blaney was awarded NASCAR Camping World Truck Series Rookie of the Year in 2013 and NASCAR Camping World Truck Series Most Popular Driver in 2014.
Driver, actor, podcaster: Blaney does it all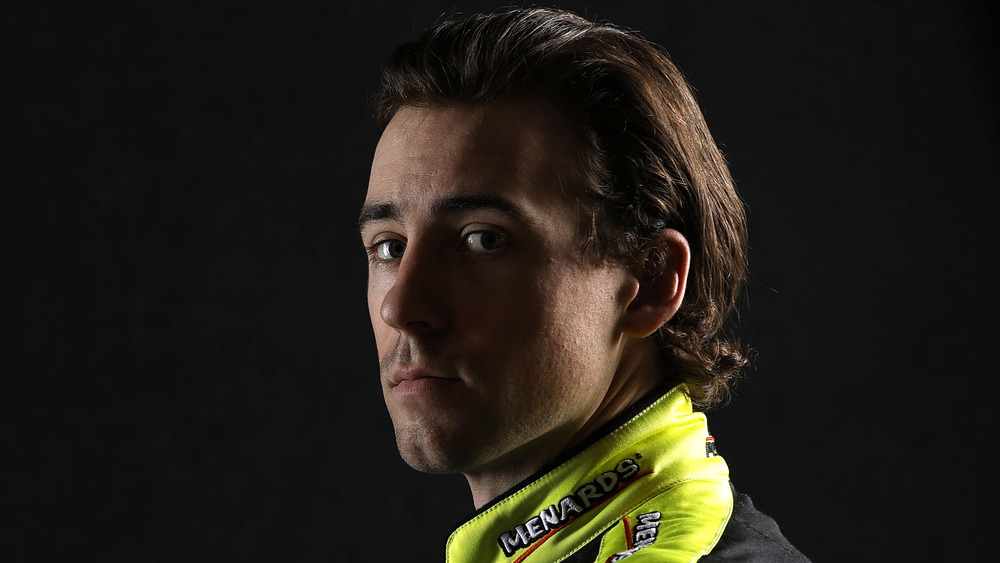 Jared C. Tilton/Getty Images
In addition to his work as a race car driver, Blaney has a side hustle as an actor and media personality. In 2016, he was one of six NASCAR drivers to make a cameo appearance in the Steven Soderburgh film Logan Lucky, which revolved around a heist taking place at a NASCAR speedway, as reported by USA Today. In 2017, he voiced the character Ryan "Inside" Laney in the animated Pixar film Cars 3, per ESPN. He played Special Agent Wood on an episode of the television series Taken in 2018, on which he, per USA Today, "participates in a chase scene, delivers some lines and (spoiler alert) ends up taking a bullet to save someone else."
Not content to just appear on the small and big screens, Blaney cohosts the NASCAR podcast "Glass Case of Emotion," on which he, Kim Coon, and Chuck Bush "dive into all things involved in the general pursuit of happiness," according to NASCAR. He has even sat in as a sports announcer, joining seven other NASCAR drivers as the on-air team for the 2017 XFinity Series race at Pocono Speedway, again reported by USA Today. Quite a multi-talented guy.
All this talent produces a net worth of $5 million, per Celebrity Net Worth. This includes an annual salary of $1.6 million, as reported by CDM Sports, making him the sixth-highest-paid race driver. Blaney also enjoys lucrative sponsorships from Menards, Advance Auto Parts, DEX Imaging, and Bodyarmor, according to Essentially Sports.