Here's How The BTK Killer Was Finally Caught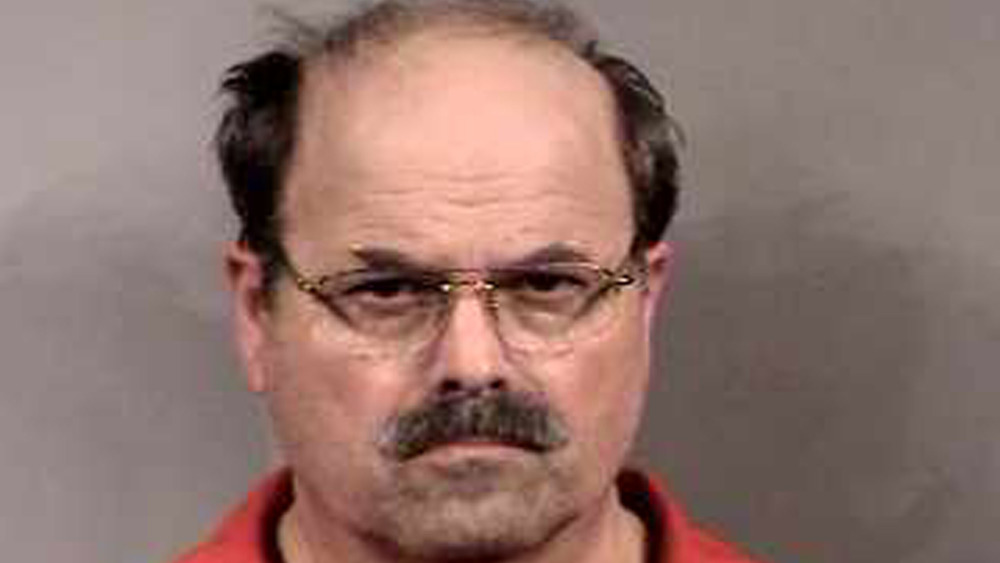 Getty Images/Getty Images
From 1974 to 1991, a serial killer terrorized Wichita, Kansas. The BTK Killer, whose real name is Dennis Rader, adopted the moniker to stand for the depraved methods he used to murder his victims: "Bind, Torture, Kill." He took the life of his final victim, Dolores Davis, on January 19, 1991, but then, the murders abruptly stopped. With no leads, the case went cold. That is, until 2004, when a local paper, the Wichita Eagle, began speculating that the killer who had long tormented the area may be dead or put away on some other charge. Rather than allow his crimes to fade out of the spotlight, Rader began sending letters to local newspapers, television, and radio stations, alerting them he was still alive, well, and a free man. He taunted the authorities by sending them puzzles, word searches, pictures, and even chapter outlines for a "BTK Story," per Biography
But his arrogance proved to be Rader's downfall. In 2005, he sent a letter to a local TV station asking about a package he had left for police in a Home Depot parking lot, according to The Atlantic. After searching through the garbage, authorities uncovered an unassuming cereal box, which had been left in the bed of a pickup truck parked in the Home Depot parking lot and then discarded by the truck's owner, who assumed it was trash.
Authorities tracked down Dennis Rader via a floppy disk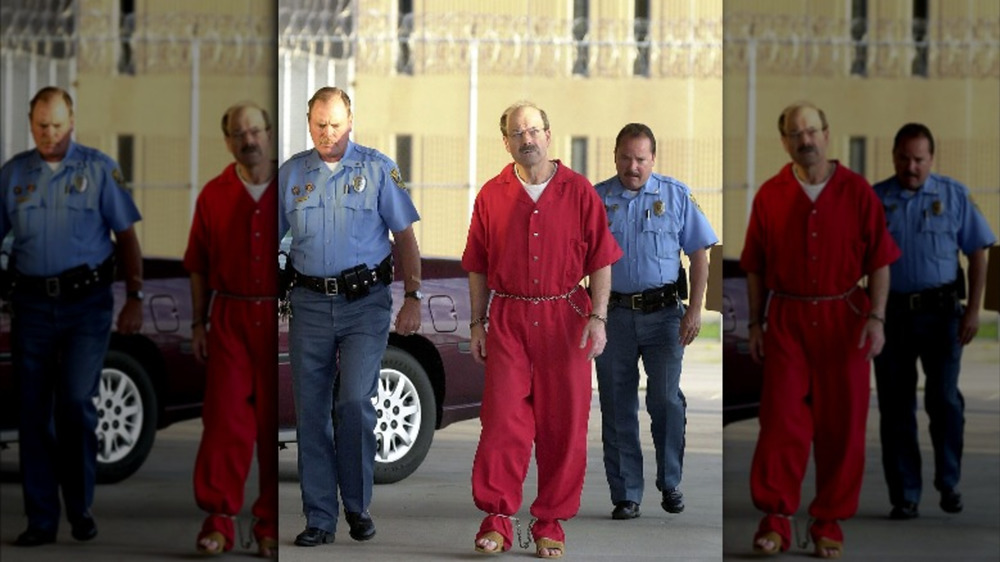 Pool/Getty Images
Inside the cereal box, Rader had left plans for future killings, along with an additional note which simply asked the police if it would be possible to communicate via floppy disks without being traced. "Be honest," he implored them, and of course, they assured him it would be safe.
Following his particular instructions, the police took out an ad in the Miscellaneous Section of the Wichita Eagle, reading: "Rex, it will be OK." Rader believed them. Just two weeks later, Wichita's KSAS-TV received a package containing a floppy disk with one single file on it. Rader was cocky, claiming the first floppy disk was only a "test," but it turned out he wasn't all that tech-savvy. Authorities were now one step ahead of the killer. Detectives were able to run relatively simple tests to determine that the file had last been saved by a user named "Dennis," and it had been printed using one of the printers at the nearby Christ Lutheran Church.
In short order, the metadata had led authorities straight to Christ Lutheran Church and to Dennis Rader, the congregation's president, per The Atlantic. A DNA test confirmed Dennis Rader was the man they had been looking for. "The floppy did me in," Rader would later lament, via Cybercrime. He ultimately confessed to all ten murders and is currently serving out a 175-year sentence at El Dorado Correctional Facility in Kansas.