The Tragic Death Of Lisa Lopes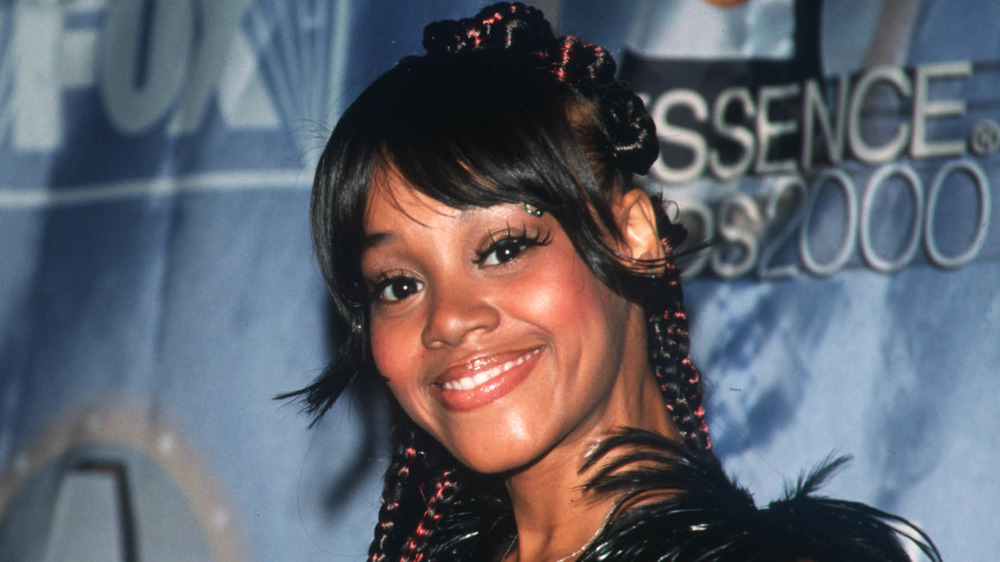 Evan Agostini/Getty Images
When any performer is cut down in the prime of life and at the height of their fame, it forever leaves a void, prompting fans to always wonder what could have been. That was the case with the 2002 death of rapper Lisa "Left Eye" Lopes of Grammy-winning and chart-topping group TLC. Lopes has been gone nearly 20 years but is still the subject of both fan speculation around her death and deep nostalgia for the music she and TLC made. 
When Lopes died at age 30 on a rural road in Honduras, R&B fans were in disbelief. This was a woman full of life. Lopes was known for being vibrant, opinionated, socially-conscious, and talented. Per Rolling Stone, she was also notorious for struggles with alcoholism, spats with her bandmates, and most famously, burning down the home of her then-boyfriend, NFL player Andre Rison in 1994. Tragically, things seemed to be coming together for Lopes before her death, spending her final days in Honduras, a place she often went when she needed to spiritually reconnect. This trip, however, would be marred by two fatal accidents.
Two tragedies, weeks apart
Tim Roney/Getty Images
Honduras was a safe haven for Lisa Lopes, who'd endured a turbulent and abusive upbringing in Philadelphia before she found fame with TLC. She owned a condo in the Central American country and often visited a healing center there that would leave Lopes "spiritually cleansed," her publicist told Billboard. 
On April 6, Lopes was a passenger in a van being driven by her assistant when a 10-year-old boy stepped out of a traffic median and onto the road, where he was struck and killed by the van. According to reporting by the Seattle Post-Intelligencer following Lopes' death, the boy's family didn't press charges because his death was viewed as an unfortunate accident. Nevertheless, Lopes paid for the child's medical care and funeral. In Last Days of Left Eye, a VH1 documentary that aired in 2007, Lopes is seen holding the boy's shoes and sharing that she didn't think she would ever get over his death.
The accident that took the life of Lisa Lopes
About three weeks after the boy's death, Lopes was driving on a highway in Honduras in an SUV carrying a total of nine passengers. While some facts about the accident remain unclear, what is known, according to Biography, is that Lopes may have been speeding just prior to the accident. Reportedly, a car stopped ahead of her and Lopes swerved to avoid it, causing the SUV to strike trees and flip several times. Lopes died at the scene and was the accident's only fatality. Incredibly, just as had been the case in the aftermath of the Honduran boy's death weeks before, Lopes was being filmed, capturing the final terrifying seconds before the crash. 
With such a public death — especially one documented on video — some fans began to speculate that Lopes' death was not an accident, possibly some kind of retribution, though this has been proven false. The reality was that this talented young woman died accidentally and too young. After her death, TLC never replaced Lisa Lopes in the group's lineup. And despite whatever tensions may have flared between them, TLC's Tionne "T-Boz" Watkins had only love for Lopes. "She was our sister, you know?" Thomas said. "Did I get mad at her? Yes. But did I love her less? No."