Whatever Happened To Bill Wyman From The Rolling Stones?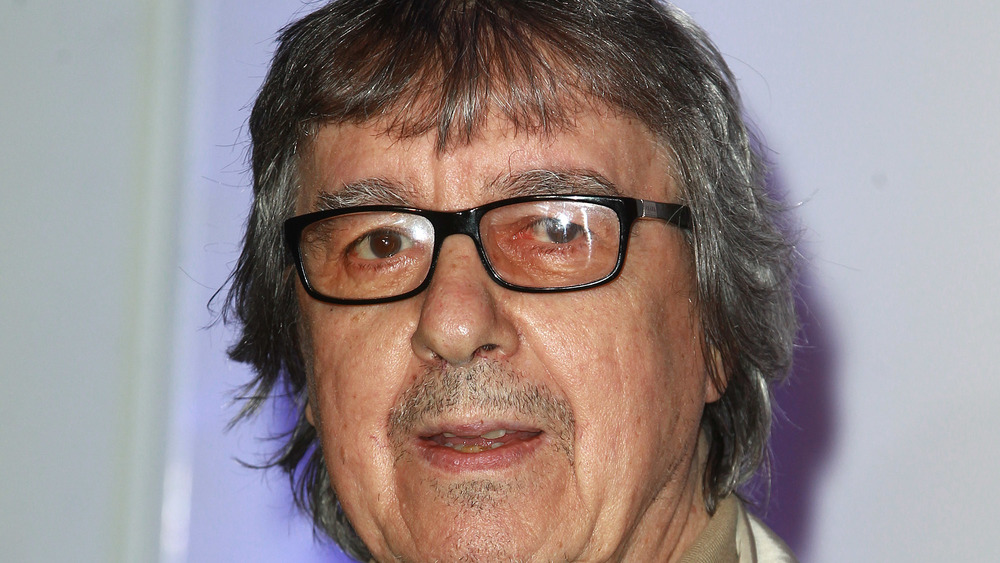 Fred Duval/Getty Images
After nearly 30 years of churning out some of rock 'n' roll's greatest hits with the Rolling Stones, bassist Bill Wyman decided to leave the band he once loved, telling Star Tribune, he needed "to start life over — a normal life." Wyman had grown tired of the Stones' demands to stay afloat in the genre they'd helped define in the '60s and pushed to new heights in the '70s. "Playing with the Stones, there was always such a lot of pressure," Wyman told the Telegraph in 2008, via Ultimate Classic Rock. "The next album or single always had to be the best, or at least sell more. When we got together to play, it was a great moment. Working with Charlie [Watts] was fantastic, and we're still really close. But when I toured with the Stones, it would take a month to practice all these songs we'd been playing for 30 years."
Wyman had also just gone through a divorce after his controversial marriage to Mandy Smith. In 1989, Wyman, who was 52 at the time, married 18-year-old Mandy Smith; two years later, they separated. Following the backlash of the press and outcries from many who opposed, Wyman wanted to rebuild his life. Following his divorce and departure from the Stones, Wyman married model Suzanne Accosta in 1993. The couple had three children and moved to both France and the British countryside.
Bill Wyman comes back to the Rolling Stones for a reunion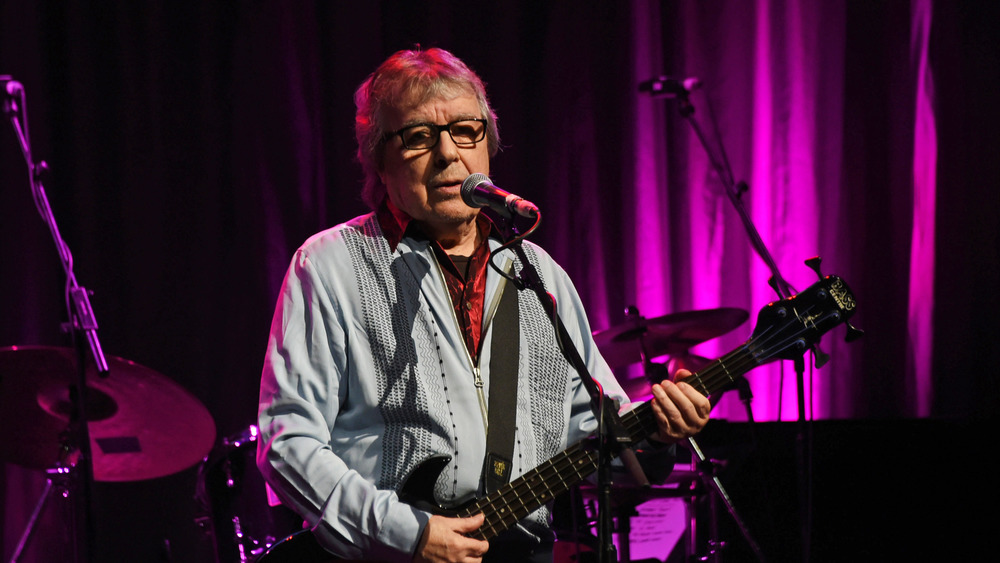 David M. Benett/Getty Images
Wyman's dream of living a "normal life" by marrying a model and living in million-dollar homes in some of the world's most beautiful places is certainly not normal by most people's standards. However, compared to his previous marriage and former life as a rock star, it was a step in the right direction. At the time, Wyman also had his famous Stones-themed restaurant to run called Sticky Fingers, which, over the years, has built a solid reputation and has become a stop for fans and tourists.
In 2012, the Stones invited Wyman back for their 50th anniversary tour, which he accepted. Wyman said he went into it thinking he'd be able to play a lot of songs with his former bandmates, yet the Stones only called him in for two. "They wouldn't let me do any more," he told the BBC in 2013, via Rolling Stone. "I think maybe they were punishing me for leaving. I thought I'd be playing a lot more. They said, 'We only want two numbers.' They wouldn't even tell me what songs they were to the last minute. I said, 'I haven't done a soundcheck or anything.' They were like, 'You know 'em. You know 'em.'"
These days, Bill Wyman still records and performs, but with a lesser-known band called the Rhythm Kings, per the LA Times. He's also taken up interests in British archaeology, painting, and photography.