The Original Reason For The World Series Will Surprise You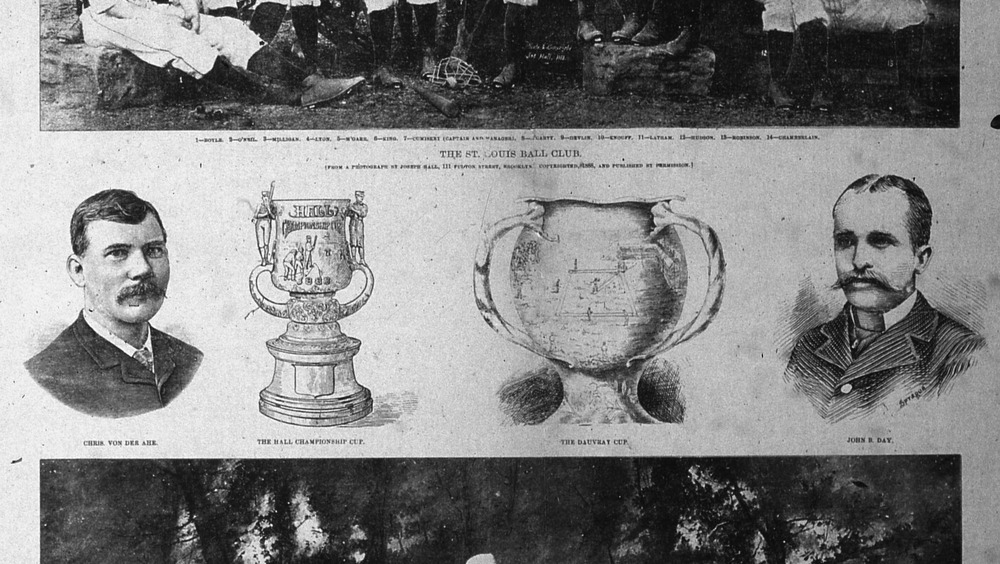 Transcendental Graphics/Getty Images
The World Series is an annual baseball championship in which the top team in the American League and the top team in the National League play each other in a series of seven games to determine the season's ultimate winner. The contest officially started in 1903, but per History, there was another annual baseball championship that came first.
From 1884 to 1890, the National League and the American Association, which was the league that predated the American League until it ended in 1891, played each other in a series of games that were called the Championship of the United States or the World's Championship Series. The series were apparently "completely disorganized" with some lasting for three games and others as long as 15 games. From 1887 to 1890, the teams competed for the Dauvray Cup (pictured above); per Beyond the Box Score, the trophy was presented by actress Helen Dauvray, who was married to New York Giants player John Montgomery Ward.
As reported by Baseball Almanac, in 1894, William C. Temple, owner of the Pittsburgh Pirates, offered a championship trophy, as well as 65 percent of all ticket sales to the winning team of a best-of-seven-games series between the National League's first- and second-place teams, with the losing team taking the other 35 percent. This set up lasted for the next three years and "helped to build the foundation for baseball's post-season popularity."
The World Series changed baseball forever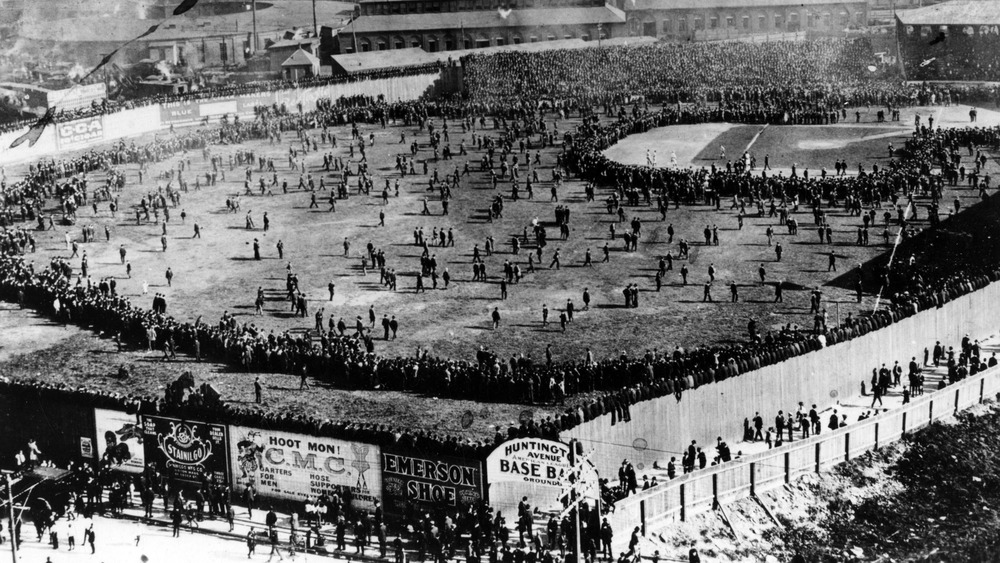 Transcendental Graphics/Getty Images
After the American Association dissolved, some of the teams joined the National League; the American League came to be in 1900, and thus began a fierce rivalry. History reports "infighting and feuding among players and fans as each league tried to establish supremacy in the fledgling baseball marketplace." In 1903, the leagues faced off, with the Pittsburgh Pirates representing the National League and the Boston Americans representing the American League. The Americans won five of the eight games, legitimizing the American League as a rival worthy of the more established National League (aka the Senior Circuit). 
Call to the Pen reports that the 1904 series was canceled due to ongoing disagreements between the leagues regarding the format of the postseason, but in 1905, the National League's New York Giants faced off against the American League's Philadelphia Athletics, with the Giants winning four out of the series' five games. Since then, the World Series has been played every year but 1994 — the year of the Major League Baseball strike (per Baseball Almanac).