Why Reddit Is Convinced Elisa Lam Died Of Tuberculosis
The mysterious death of Elisa Lam at the Cecil Hotel spawned many theories, as many strange unsolved mysteries tend to. And now, with the release of Netflix's Crime Scene: The Vanishing at the Cecil Hotel, long-held theories have resurfaced.
One theory that true crime fans and many Reddit posters floated (no pun intended) is that Lam died of tuberculosis.
Lam, a Canadian tourist visiting Los Angeles, vanished while staying at the Cecil Hotel in 2013. Her body was found floating in the hotel's water tower 19 days later after guests complained of an off color and odor. Her death inspired many possible theories, especially after a strange video of her in an elevator was released, including a reaction to medicines to treat bipolar disorder as well as the occult. There's even discussion of how similar the events were to the 2002 Japanese horror film Dark Water.
But Reddit's tuberculosis theory seems grounded in reality at first, though, in fact, a lot of it was just weird coincidences.
Could there have been some experimental TB drug?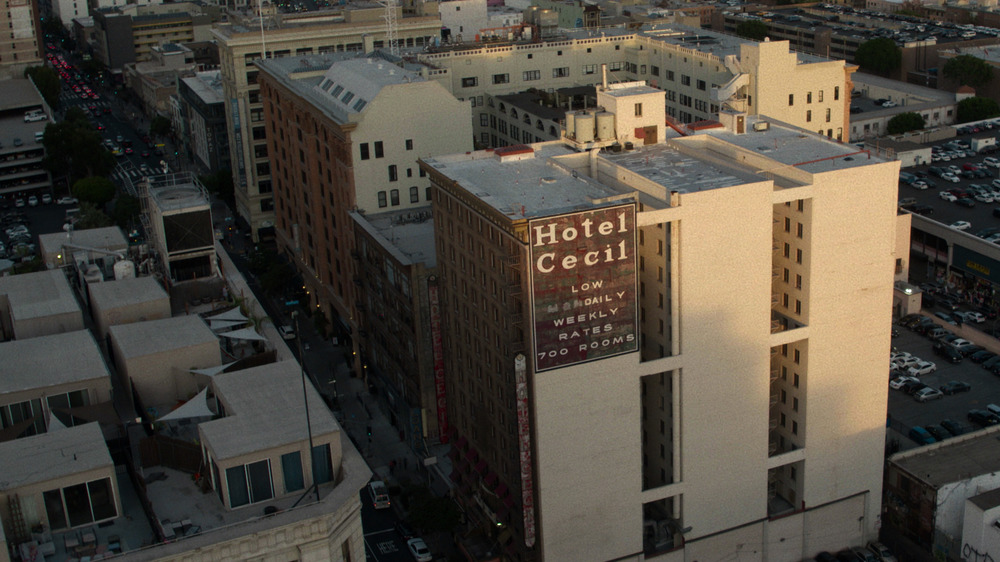 Netflix
According to Decider, conspiracy theorists believe Lam had tuberculosis at the time of her death, and that somehow, she was connected to an outbreak of the disease in Los Angeles that same year.
The theory states that Lam was sick, and her odd behavior resulted from new medication used to treat tuberculosis. Variations of it are that Lam may have been the subject of an experimental new tuberculosis drug or a kind of human biological weapon sent to spread the disease in L.A., who was silenced for knowing too much.
Conspiracy theorists rest their idea around the L.A. outbreak and the fact that one of the tests to detect tuberculosis is called the LAM-ELISA test. The lipoarabinomannan enzyme-linked immunosorbent assay helps diagnose cases of tuberculosis meningitis, a form of the disease that primarily affects children, per the National Library of Medicine.
Unfortunately for Reddit, their tuberculosis theory is off base. Lam's autopsy revealed she did not suffer from tuberculosis, and though she did have traces of medication, these were tied to prescription drugs she took to control her bipolar disorder. The L.A. Coroner's Office declared her death an accidental drowning.