Read This Before You See Biggie: I Got A Story To Tell
This content was paid for by Netflix and created by Grunge.
There's never been a more accurate stage name than Notorious B.I.G. That's because the late rapper's legacy still looms large over the hip hop industry even decades after his death. Christopher Wallace, as he was known to his mother and closest friends, quickly became a titan of the New York rap scene after his demo was discovered by Sean "Puffy" Combs and his first album Ready to Die was released with the newly-founded label Bad Boy Records in 1994.
Biggie's gift for lyrical storytelling made him a tentpole talent for Bad Boy right from the start, with his singles like "Juicy," "Big Poppa," and "One More Chance" all racing up the charts. At just 24 years old, Biggie Smalls was on top of the world, with a Grammy nomination, critical revelry, and legions of fans across the globe. However, Wallace soon became known for more than just his music — he was also enmeshed in the bitter rivalry between East Coast and West Coast hip hop artists like Tupac Shakur. In fact, a few months after Tupac Shakur was killed in a drive-by shooting in Las Vegas, Christopher Wallace was also gunned down in a car while visiting Los Angeles in 1997.
Just two weeks after his tragic death, however, Biggie continued to be a dominating force in the industry when his second album Life After Death was released and earned platinum certification. The album and its lead singles "Hypnotize" and "Mo Money Mo Problems" earned him posthumous Grammy nominations, and Life After Death cemented Notorious B.I.G.'s status as an all-time great of the genre.
To this day, Biggie's music continues to entertain and inspire, but for even the most dedicated fans of Wallace's work, there is still so much to learn about his early life and career. An upcoming documentary sheds new light on his legacy through rare behind-the-scenes footage and testimonials that you won't want to miss. Here's what you need to know before you watch Biggie: I Got a Story to Tell.
Before he was B.I.G.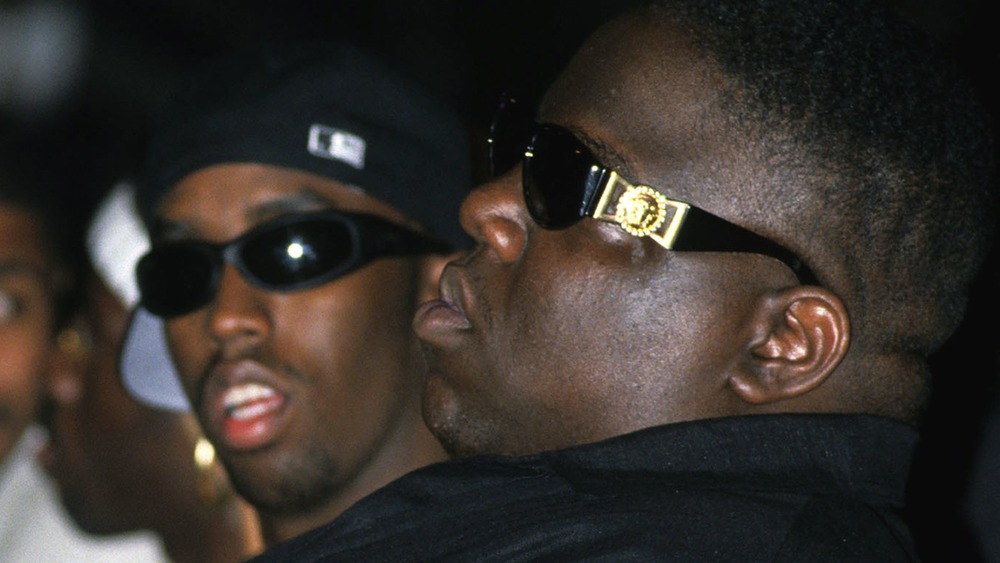 Al Pereira/Getty Images
Fans will undoubtedly recognize the title of Biggie: I've Got a Story to Tell as a nod to one of his most famous rap songs of all, but this film doesn't center on the hookup-gone-wrong that inspired that tune. Instead, the movie takes us back in time to long before Wallace became the "godfather" of his Junior M.A.F.I.A. and the hitmaker of the East Coast.
Thanks to old footage, photos, and testimonials, the movie takes viewers to a time when Wallace was just a kid, raised by a single mother in Brooklyn who worked hard to support his education and took him on yearly visits to see their family in Jamaica. This includes his teen years, as Wallace got involved in selling drugs and fell out of academics. But even though he was heading down the wrong track, he had friendships that were vitally important to him. Those relationships continued even as his professional rap career took off, and one of his closest friends was Damion "D-Roc" Butler, who believed in Biggie's talent so much that he even took the fall for him for a gun charge that sent Damion to prison for several years.
In the documentary, Damion shares some of his own home videos and memories of Biggie before and after he hit the stage, revealing the intimate sides of the artist that only his nearest and dearest friends ever got to see before. In addition to this gripping look at what Notorious B.I.G. was like when he was just Chris, the film also features personal interviews with Wallace's mother Voletta, along with Sean Combs, Biggie's wife Faith Evans, and even more of the people who knew Wallace when he was still an ambitious teenager, rap-battling in Bed-Stuy before finally getting a record deal.
The new footage paints a compelling and honest portrait of the man behind the microphone — a man who was creative, aspirational, and skilled beyond measure, but also deeply human and flawed beneath the fame. Even fans who are familiar with Biggie's whole life story will get a kick out of hearing new tales about his time in the old neighborhood and how his personal music favorites were so very different from the rhymes he brought to the world.
Making the movie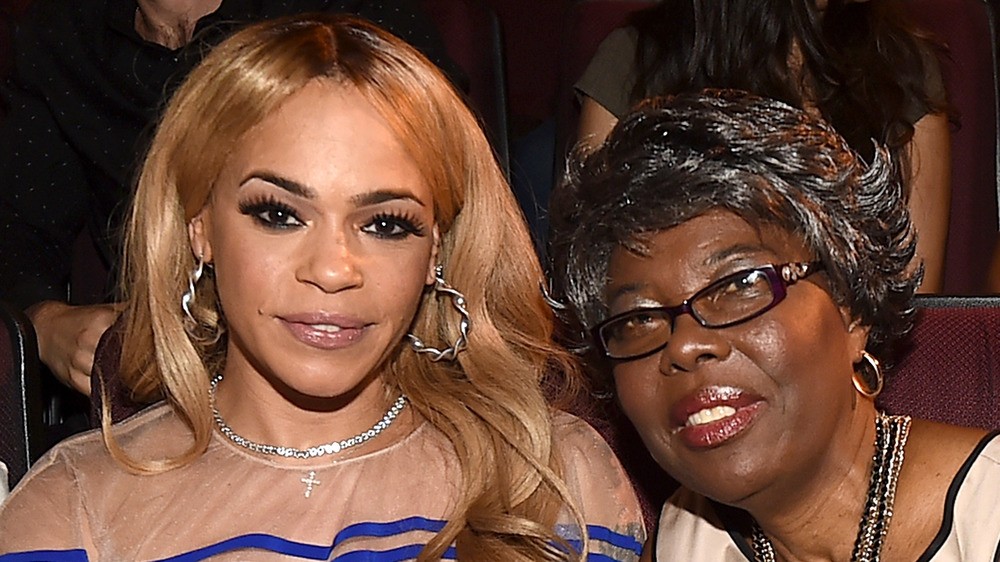 Ilya S. Savenok/Getty Images
Damion Butler, whose work behind that vintage handicam is a huge part of Biggie: I've Got a Story to Tell, is a co-producer of the film, while both Sean Combs and Voletta Wallace are executive producers of the project. In addition, they all also step in front of the lens to share their very personal stories about their memories of the man they loved so well.
When the project was first announced in 2017, Wallace said, "It brings so much joy to my heart that my son Christopher's music has made such an impact on the music community and his stories have positively inspired so many young men and women over the years, and still influencing the youth all over the world today."
The movie is directed by esteemed music video director Emmett Malloy, who also executive produces alongside his brother Brendan. Malloy recognized that capturing the essence of such an icon would be no easy feat, but relished the opportunity, saying, "The challenge of making a film about one of the most influential artists of my generation is what I live for as a filmmaker." David Koh, Wayne Barrow, William Green, Allan L. Ginsburg, Terry Leonard, and Daniel Pappas also produce the film, while Stanley Buchthal, Mark Pitts, Keith Miller, and Josh Taekman are also executive producers.