Here's How Many Victims The Chameleon Killer Actually Had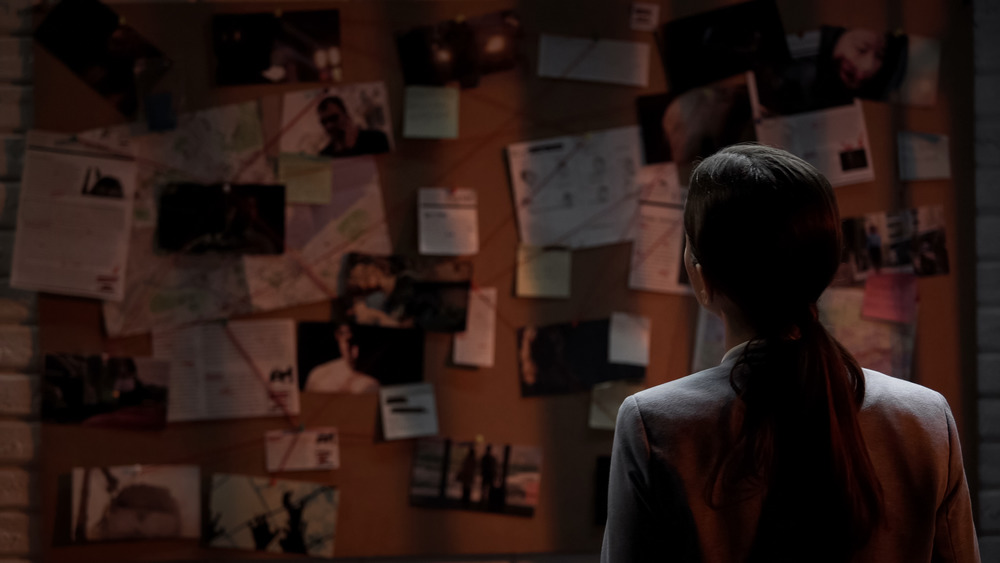 Shutterstock
As is usually the case with serial killers, authorities believe the Chameleon Killer was responsible for many more murders than they were able to tie him to. His real name was Terry Rasmussen, but he went by so many aliases during his nearly three-decade killing spree that he has come to be known as the Chameleon Killer. According to WMUR-TV of Manchester, New Hampshire, his first victims were a woman he dated in the 1970s, her two young daughters, and another child. They knew him by his real name. After that, he continued this MO, but changed his name at least five times in order to continue earning women's trust and ultimately murder them. He has been definitively linked to at least six murders.
Among those first victims were Marlyse Elizabeth Honeychurch and her daughters Marie and Sarah. The bodies of Marlyse and Marie were found in a barrel in Bear Brook State Park near Allenstown, New Hampshire, in 1985. Another barrel was found in the same park in 2000, this one containing the remains of Sarah and another unknown child. The Associated Press reported in 2019 that investigators had finally identified three of the bodies as Marlyse and her daughters, but the identity of the third child remains unknown.
The Chameleon Killer slayed at least two other victims under fake names
Rasmussen's next known victim is believed to have been a woman named Denise Beaudin, who knew him as "Bob Evans." According to ABC News, Beaudin and her 6-year-old daughter went missing just after Thanksgiving in 1981, and Denise has never been seen since. Rasmussen eventually took her daughter to California, where he raised her as his own child, calling her "Lisa," until he abandoned her in 1986. The answer the girl gave police when they asked if she had any siblings made them suspect that she did and that they also may have been victims of Rasmussen, but nothing definite has ever been discovered about them.
The Chameleon Killer changed his colors one last time in the 1990s, and by 2001 he had married a woman from California named Eunsoon Jun, who knew him as "Larry Vanner." She went missing in 2002, and her body was found buried under a huge pile of cat litter beneath Vanner's home. He was sent to prison for her murder, and died there of natural causes in 2010. It wasn't until 2017 that authorities began to connect Vanner to Rasmussen and his other aliases.