Here's How Much Sgt. Slaughter Is Worth Today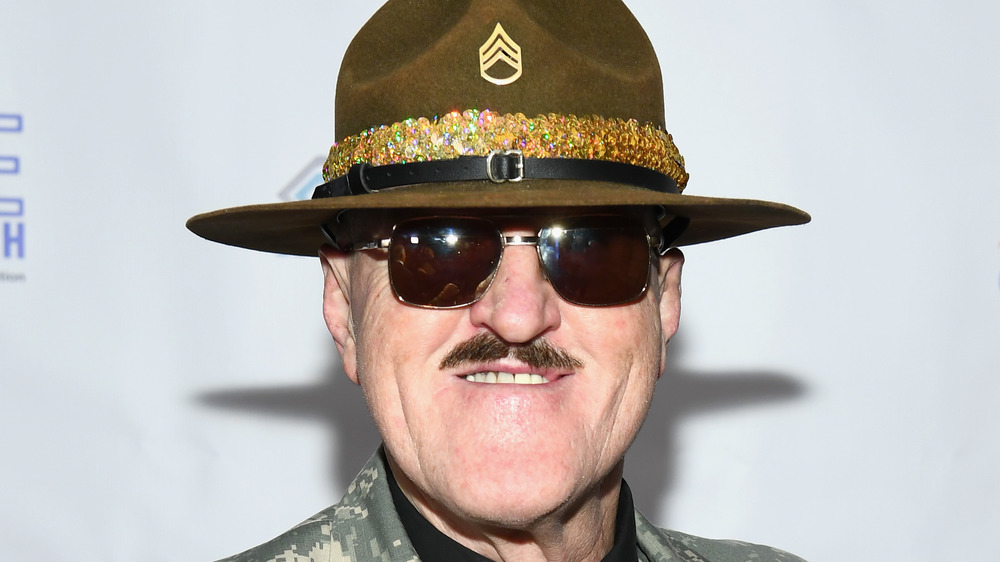 Dave Kotinsky/Getty Images
Professional wrestler Sgt. Slaughter made his debut in the wrestling world in the '70s. He came onto the scene at a hulking 6 feet, 4 inches and weighed 300 pounds. Back then he went by the name Super Mark Destroyer II, and he also donned a mask. The man behind it would eventually ditch it and change his wrestling stage names a few times before settling on Sgt. Slaughter. When he officially entered World Wrestling Federation (now WWE) in the 1980s, he quickly became a familiar name. He even fought against '80s wrestling icons such as Hulk Hogan and Bruno Sammartino.
Despite his name, apparently he's never served in any armed forces, says Marine Times.
But that's news to his iconic wrestling character persona. Known for sporting a drill sergeant's hat and an army fatigue uniform as well as having the mannerisms of a strict drill instructor, who wouldn't think Sgt. Slaughter was an actual marine at some point in time? The character was so popular that in 1985 he even had a G.I. Joe action toy designed after him.
Sgt. Slaughter's current worth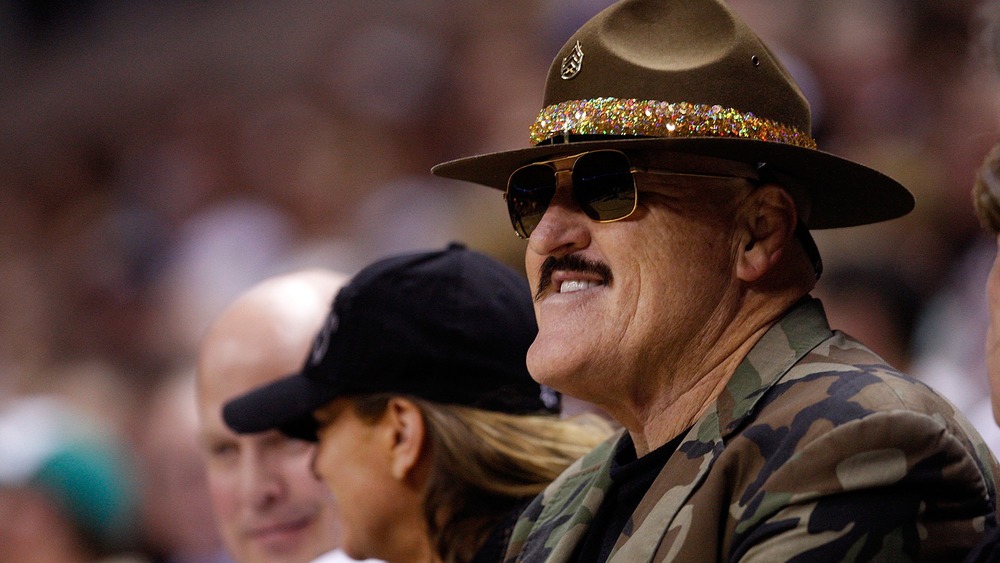 Ronald Martinez/Getty Images
Sgt. Slaughter was born as Robert Remus on August 27, 1948, in Detroit, Michigan. His wrestling career spans four decades. He made his first wrestling appearance with the National Wrestling Alliance (NWA), and later the American Wrestling Association (AWA). In 1980, he joined the WWE but continued to wrestle for the former two organizations on and off. He left a few times before making a final return in the 1990s.
Some of his most popular feuds as Sgt. Slaughter were with The Iron Sheik and even Hulk Hogan for a short while, per WWE. He competed in major wrestling events such as WrestleMania. He's also starred in a host of other television specials, documentaries, and even an animated series, via IMDb. 
In 2004, the 72-year-old wrestler was inducted into the WWE Hall of Fame (via Pro Wrestling History). As of today, he is semi-retired and has a net worth estimated at $250,000, reports Celebrity Net Worth.