Pele's Net Worth Is Even Higher Than You Think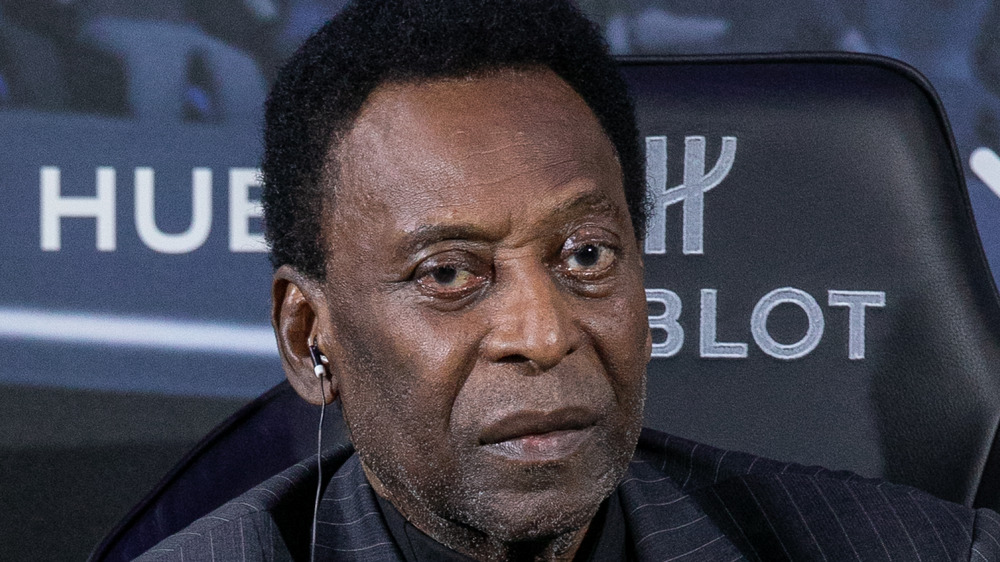 Marc Piasecki/Getty Images
Ask soccer fans who they think the best player is, and you'll get many different answers. But one name you're going to hear over and over again is Pelé.
Pelé, the legendary Brazilian soccer player, is considered one of the greatest players of all time. Even the international football federation FIFA called him the greatest. In 1999, he was even awarded FIFA Player of the Century along with Argentina's Diego Maradona. He was also named one of the 100 most important people of the 20th century by Time in 1999.
Edson Arantes do Nascimento began playing football (soccer) in school. It was in school that he earned the nickname Pelé. By age 15, he was signed to the Santos Football Club. The next year, 1957, he began playing for the Brazilian national team, said Biography. Despite several international football teams approaching him, Pelé remained with Santos until he signed with the New York Cosmos in 1974. The Brazilian government declared Pelé a national treasure, making it pretty much illegal for him to play for other countries.
Pelé led Brazil to the World Cup four times, three of which Brazil won.
A ceasefire was declared so people could watch him play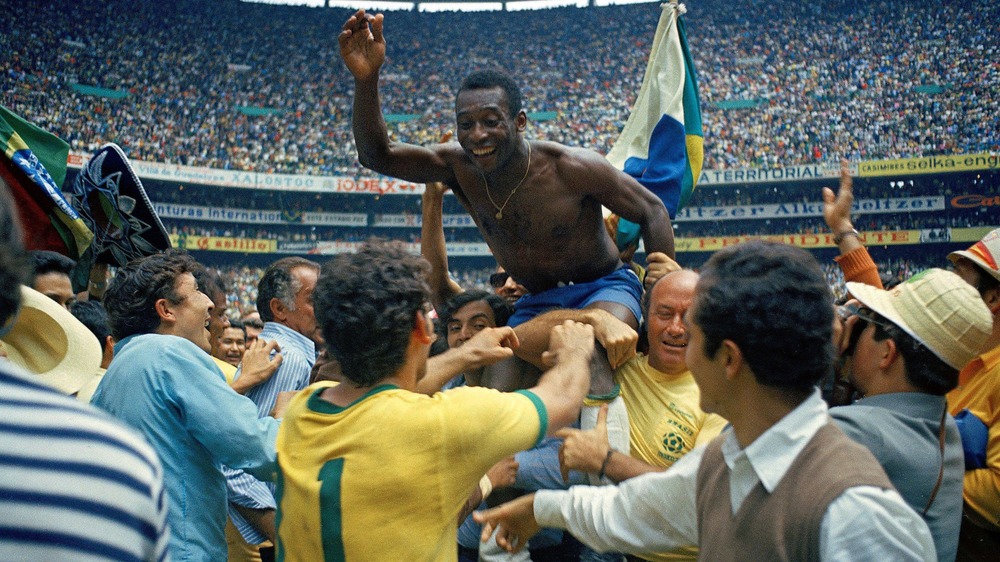 Alessandro Sabattini/Getty Images
Pelé was treated like the god of football. In the 1960s, the two warring factions declared a temporary cease-fire during the Nigerian Civil War because Pelé was playing in an exhibition match.
And if you've ever heard anyone call soccer "the beautiful game," they're most likely quoting Pelé, whose playing style made people cry with joy. He was fast, strong, agile, and, most of all, inventive. Overall, he's credited with 1,281 goals throughout his career.
Being the greatest of all time brought Pelé millions. He was considered one of the highest-paid athletes at his peak, even though he never played in Europe. He continued to earn money after his retirement, thanks to media appearances and a $30 million lawsuit against Samsung. Per the BBC, Pelé sued the technology giant for using his likeness in commercials. And now, with a Netflix documentary premiering soon, Pelé could add to his estimated $100 million net worth, according to Celebrity Net Worth.
In addition to his income from being the greatest football player ever, Pelé also owns real estate. In 2018, he sold a home in the Hamptons in New York for $2.85 million, quite a chunk of change for a house he bought back in the 1970s for $156,000. All you have to do to earn that kind of cash is to be one of the most famous soccer players in history.