The Truth About Tiger Woods' First-Ever TV Appearance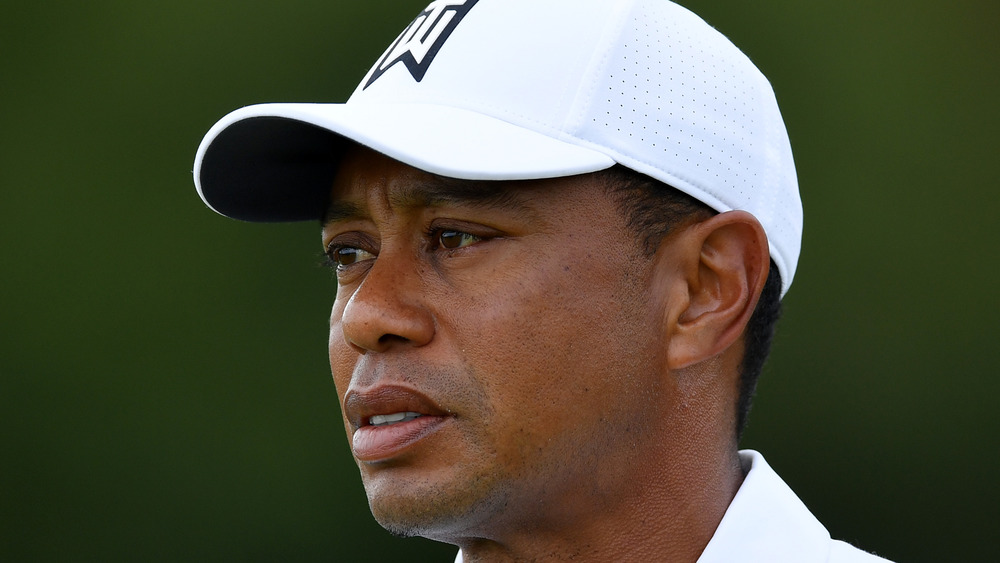 Stuart Franklin/Getty Images
Golf legend Tiger Woods recently made headlines after being involved in a serious car crash February 23 in Los Angeles. He's made headlines a lot in recent years, but before the crash and the scandals, and his near fall from grace, Woods was mostly known to people and the sports world for being a golfing champion. Fans (and even non-fans) of golf recognized Woods as the most visible face of the sport. Today he remains a popular figure in golf.
Most people knew him as being the youngest golfer ever to win a Masters, a feat that he accomplished in 1997 at 21 years old, says History.com. He had made his first professional golfing appearance just the year before and according to PGA Tour was named the Professional Golfers Association of America's (PGA) rookie of the year.
But he had started golfing long before that. He took part in his very first golf pro tournament when he was 16 years old, debuting at the Los Angeles Open. He had already been skillful with the golf club at his young age. From 1991 to 1993, Woods won three U.S. Junior Amateur titles, according to the United States Golfing Association (USGA). Even prior to that, Woods was on the rise to becoming a household name after he made his very first TV appearance.
A tiger cub debuts on TV
The earliest known television footage of Woods is when he was a young tyke. In 1978, a pint-sized two-year-old by the name of Tiger Woods appeared on The Mike Douglas Show (posted on YouTube). Accompanied by his father, Earl Woods, a young Tiger, who is equipped with his golf hat and small golf club bag, walks out, and this is where the world is first introduced to Tiger Woods.
The young Woods walks up to a makeshift golf course on the stage and is up for a putting contest with comedian Bob Hope, known for his dedication to golf, and actor Jimmy Stewart. The toddler wows everyone on stage and the crowd applauds when he strikes a swing. It was probably this impressive putt that would showcase the talent he had, and subsequently aid him in growing popularity just a few short years later when he earned a place in Golf Digest when he was 5 years old, according to his website.