The Truth About Tiger Woods' Relationship With His Mother
Mike Ehrmann/Getty Images
Stories of the relationship between Tiger Woods and his late father, Earl Woods, run so deep that they are near mythology in the world of sports. Although she may have been behind the scenes more than her husband, Kultida Woods has played a major role in Tiger's life, as well. From the time he was a child, Kultida — who was born in Thailand and has lived the majority of her life in the U.S. — instilled in him a sense of self-belief. It would be a central component in what has sustained him through the ranks of golf, and in his many comebacks — including some from his self-inflicted setbacks. 
Even with all that maternalistic support, Tiger says he still fears his mother to this day. "My mom was the enforcer. My dad may have been in the Special Forces, but I was never afraid of him," Tiger told USA Today in 2017. "My mom's still here and I'm still deathly afraid of her. She's a very tough, tough old lady, very demanding. She was the hand, she was the one, I love her so much, but she was tough."
How Kultida Woods helped Tiger manage tough times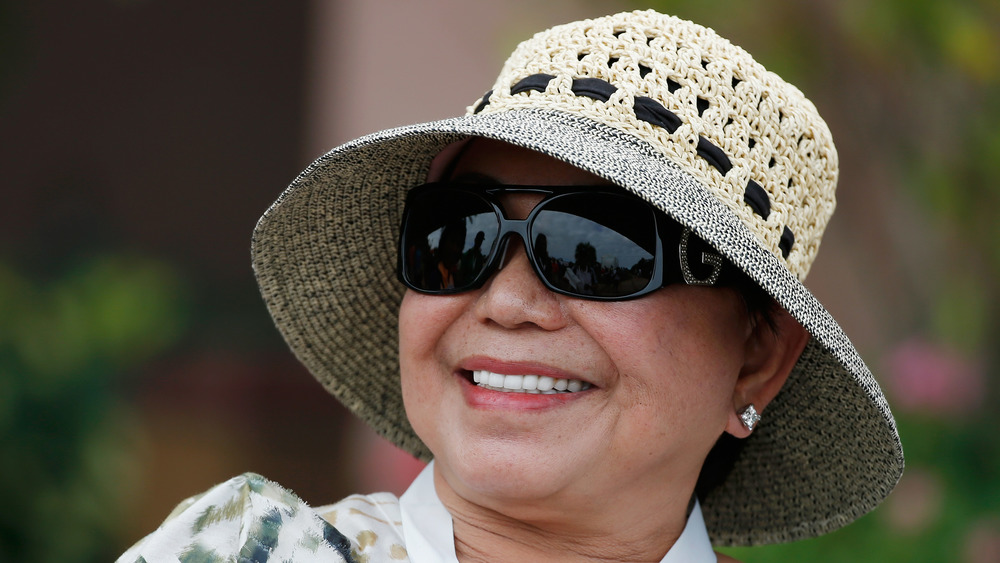 Scott Halleran/Getty Images
Kultida Woods encouraged Tiger to lean on Buddhism to get through the lowest moments in his life, according to CheatSheet. That was especially true in 2009 when news broke about his extramarital affairs while he was married to Elin Nordegren. "[Kultida] is hurt, angry and disappointed in Tiger," a source close to the family told People at the time. "She wants to know how he could do this to his family."
It struck a particularly painful note for Kultida, because Earl Woods had been unfaithful to Elin on multiple occasions. Nonetheless, when Tiger had to hold a press conference to address his infidelities, it was Kultida who stood by his side. When he finished his statement, she hugged him and whispered in his ear: "I'm so proud of you. Never think you stand alone. Mom will always be there for you and I love you," CBS reported.
For a decade, he struggled to find his form on and off the course. But in April 2019, that all changed, as he won The Masters for a fifth time. An iconic moment was captured of Tiger hugging his son, Charlie, in the exact same spot where he was embraced by his own father 22 years earlier, when Tiger won his first Masters title. But he also shared an emotional hug with Kultida. "Life goes on," Tiger said, according to SB Nation. "But there's been one continuity through it all — my mom was there."