How Many Golf Majors Has Tiger Woods Won?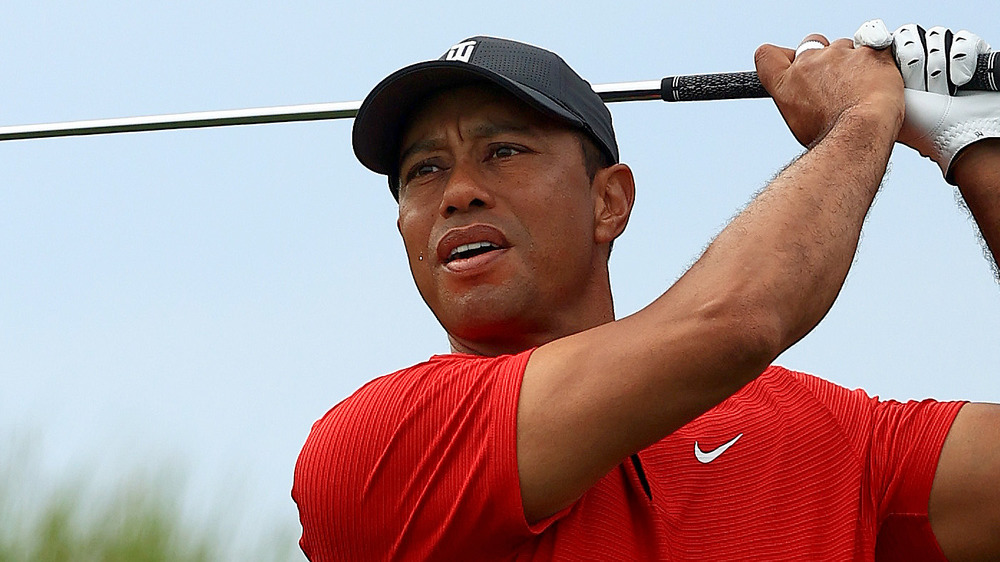 Mike Ehrmann/Getty Images
Golf legend Tiger Woods has trod a bumpy road over the past decade or so. His troubles began back in 2009 when news of several affairs destroyed his marriage to his (now ex-) wife Elin Nordegren. The episode ended in the spectacular climax of her allegedly chasing him from their Florida home with a golf club and him crashing his Cadillac Escalade into a tree, though the Los Angeles Times reports that Nordegren and Woods both said that part of the story was merely a rumor to pad the tabloids.
That incident and the injuries that have sidelined Woods in recent years derailed a career that the world expected to be nothing short of the greatest in golf history. According to the The New York Times, he was well on his way to breaking every single record that had been set in the sport up to then, but he ended up getting five major surgeries on his back and three on his knees, putting that dream on hold. Now, after his devastating car crash on February 23, 2021, his ability to even swing a club ever again, let alone win another PGA championship, has been put into question. But, just how many majors has Tiger Woods won, and how many is he short of the all-time best?
Tiger Woods will most likely never break the record for most majors won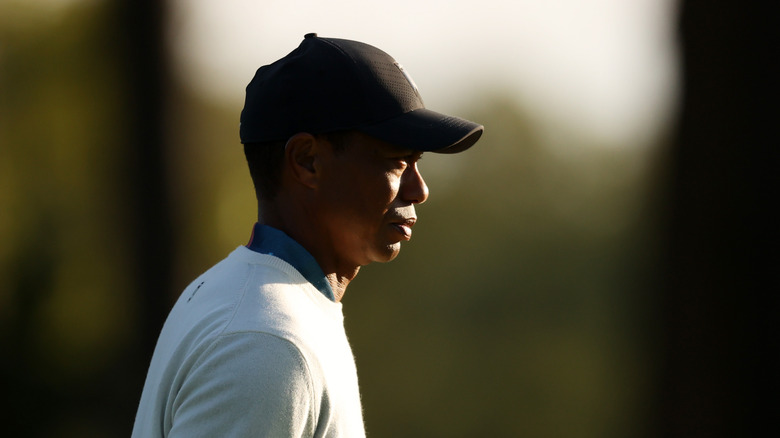 Gregory Shamus/Getty Images
According to official PGA Tour statistics, the golfer with the most all-time majors wins is Jack Nicklaus. Considered by most to be the greatest of all time, Nicklaus won 18 major championships during a career that spanned more than a quarter-century. Tiger was close on his heels, with 15 majors under his belt, his most recent having been a spectacular and unexpected victory at the 2019 Masters in Augusta, Georgia.
Although that win came a couple years after his global ranking dipped as low as 1,119th, CBS News speculated in December 2020 that Woods would never surpass Nicklaus for the most majors in the history of the sport. It gave three reasons for his inability to do so, his age and injuries playing major roles in that unlikelihood.
But sportswriter Kyle Porter also attributed Woods' influence on the sport as a reason he'll most likely never break the record. He said that Woods made the game of golf more competitive, and with so many expert players vying for the sport's most prized trophies, it was only going to get tougher for Tiger to pull off those sensational wins. Now, although a statement posted to Woods' official Twitter account announced that he was recovering from the injuries he sustained in February's crash, that possibility appears to have only gotten further from his grasp.