James Harden Is Worth A Lot More Money Than You Think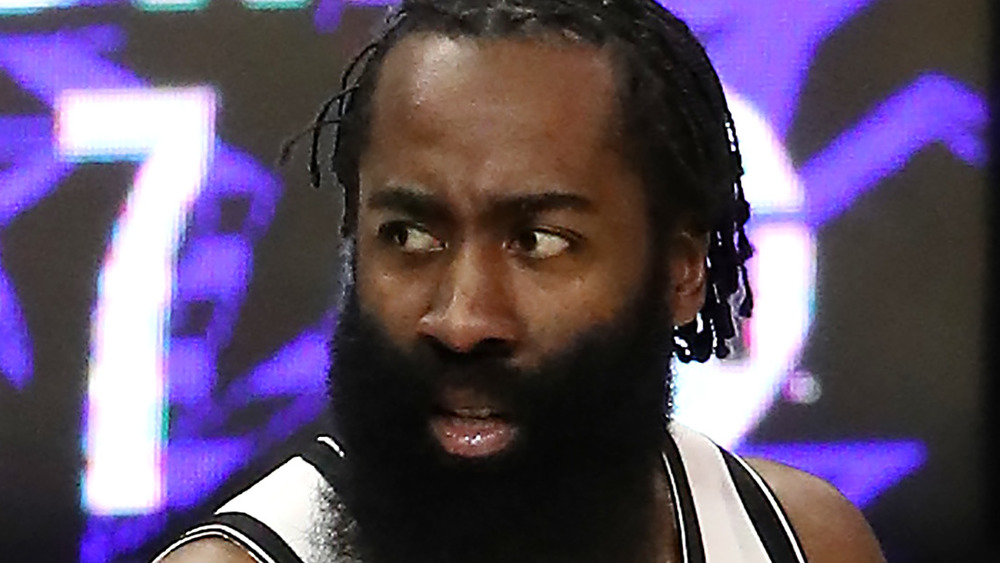 Katelyn Mulcahy/Getty Images
As one of the NBA's reigning superstars, you'd expect former league MVP James Harden to be making bank (and you'd be right), but the Brooklyn Nets shooting guard's bank account might be even more flush than you'd imagine. As of 2020, the NBA offered the highest-average salary of any professional sport, coming in at $8.2 million, according to Chron.
But when you're the cream of the crop in the sport's world's best-paid league, a cool $8 mil has been in your rearview mirror for at least a few seasons — and Harden's current salary with the Nets blows that figure out of the water. Since starting his career in the league with the Oklahoma City Thunder 12 seasons ago, 31-year-old Harden has been steadily moving up the pay ladder. His salary for signing with the Nets reflected his singular talent and deep experience, including multiple trips to the playoffs and an Olympic gold medal, slotting Harden in the number-four slot for the NBA's biggest earners, according to ESPN.
This is James Harden's 2021 salary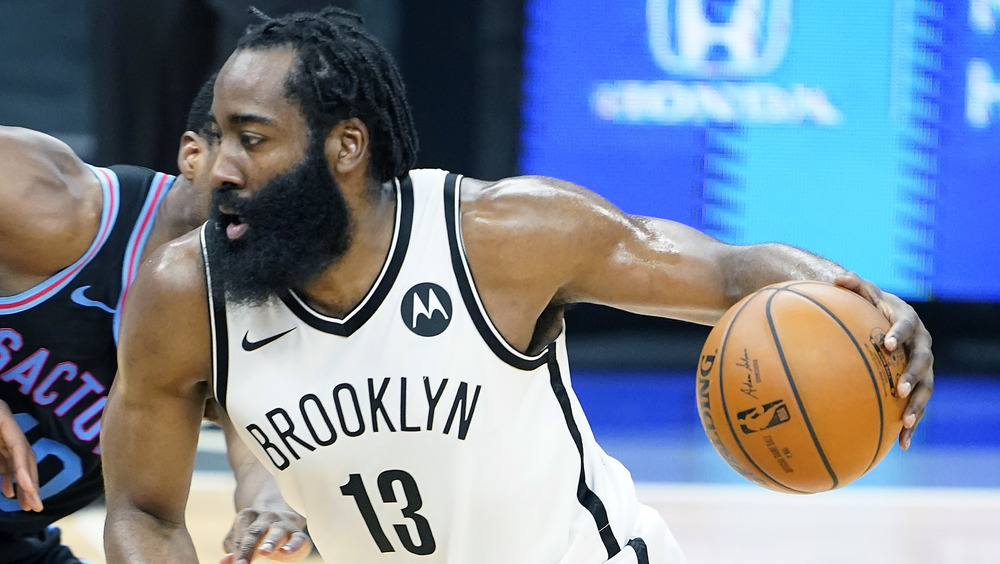 Thearon W. Henderson/Getty Images
Harden is one of two Nets players in the league's top-10 salaries this season, coming out ahead of his teammate Kevin Durant's number-seven finish but still lagging behind Steph Curry, Russell Westbrook, and Chris Paul. It's hard to feel bad for Harden, though, when he's reportedly bringing in $41,254,920 for this season alone.
And that's just his salary. Endorsements — especially if the Nets take the championship this season — could be even more lucrative. According to Forbes, Harden is about halfway through a 13-year endorsement deal with Adidas which is thought to potentially net (no pun intended) Harden up to $200 million over the course of the partnership. And that's not including his deals with BodyArmor, Beats, or State Farm.
Overall, Celebrity Net Worth believes Harden's wealth to be around $165 million. Still, Harden has to pay taxes just like the rest of us, with KSAT noting that the Texas-to-New-York move likely costs Harden about $13.6 million in taxes, since New York has a state income tax and Texas doesn't. Despite the hefty bill though, we suspect Harden will be doing just fine.