The Sad Death Of Wrestling Star Junkyard Dog
Although he never won a WWE championship, the Junkyard Dog was a huge hit with wrestling fans in the 1970s and '80s. His official WWE bio remembers him as a competitor with "a unique combination of power, grace and charisma that is rarely seen in sports-entertainment." His entrance theme, the funky proto-rap "Grab Them Cakes," sung with disco singer Vicki Sue Robinson, and his menacing look, complete with dog collar and chain, struck fear into the hearts of his opponents and set his fans to growling like angry dogs. According to Sportscasting, his fans were so loyal that one was even said to have jumped into the ring and threatened to shoot other wrestlers who had attacked the Junkyard Dog.
Before making a name for himself as the Junkyard Dog, Sylvester Ritter was a college football star and was actually drafted by the Green Bay Packers, but he chose a career in the ring instead. Although Vince McMahon never let him win a championship, the Junkyard Dog did win the first-ever WWE pay-per-view event, the 1985 Wrestling Classic. Like many wrestlers, he struggled with addiction that would come to take its toll on him toward the end of his career. And his life would unfortunately end too soon, and in tragedy.
The Junkyard Dog died in a car accident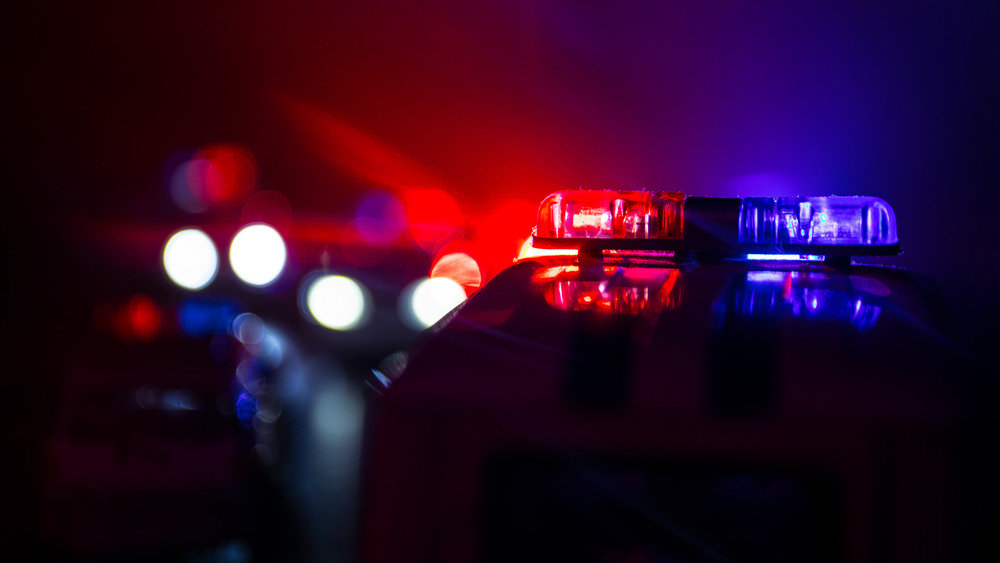 Shutterstock
The Junkyard Dog left the WWE in 1988, but he didn't stop wrestling. He went to the National Wrestling Alliance, where he would have a successful rivalry with Ric Flair. He left the promotion in 1995, but continued to wrestle on other circuits and train other wrestlers until the tragic accident that caused his death.
According to The Wrestling Movement, Sylvester Ritter died on June 1, 1998. He was just 45 years old when he died. While driving home to Mississippi after visiting family in North Carolina, he lost control of his vehicle and crashed it, rolling it three times. It is unclear whether drugs or alcohol were involved in the accident. His funeral was held in Russellville, North Carolina, and basketball legend Michael Jordan was said to have called Ritter's family to offer his condolences.
Ritter was inducted into the WWE Hall of Fame in 2004. Fellow 1970s superstar wrestler Ernie Ladd, also a Hall of Famer, inducted his former colleague and rival into his hallowed place among wrestling's greats. The award was accepted by Ritter's daughter LaToya.