Who Robert F. Kennedy Really Blamed For JFK's Death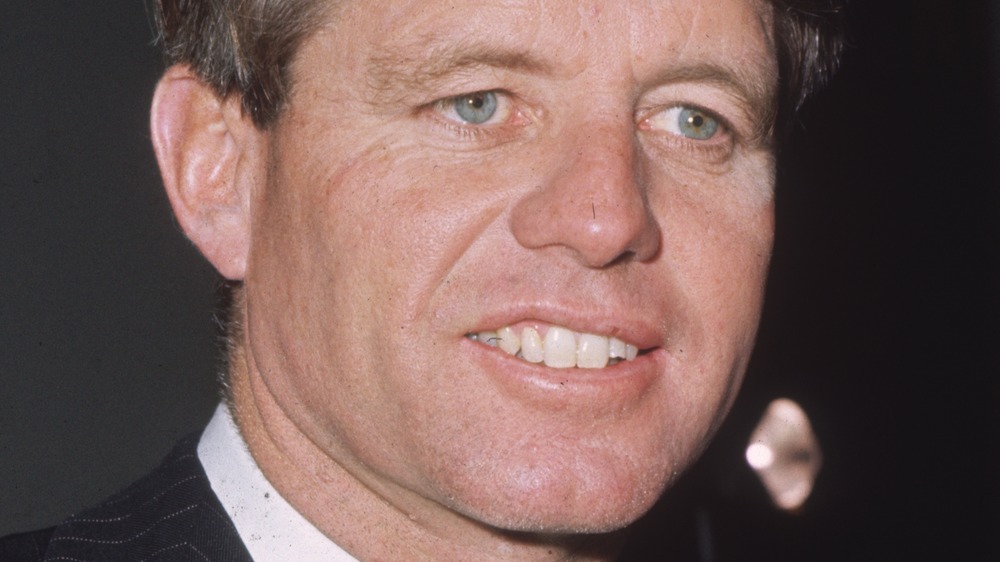 George Freston/Getty Images
When President John F. Kennedy's motorcade rode through downtown Dallas the afternoon of Nov. 22, 1963, no one could have known it would be his last day alive. The assassination of John F. Kennedy (better known as JFK) was the most recent assassination of an American leader in modern times. The 35th president was visiting the second-largest city in Texas at the time, and waving to crowds from a roofless convertible when he was shot by Lee Harvey Oswald. The photo of first lady Jackie O. attempting to climb off the convertible as JFK lay slumped over after being shot, is an infamous image of events that day. News of his death and how it happened stunned the world.
Kennedy was a modern president of sorts and claimed many firsts titles. On Nov. 8, 1960 he became the youngest American president to be elected and the first Catholic. During his short presidency, he was a very popular commander in chief and enjoyed some of the office's highest approval ratings, per Gallup. He also came from a large family that is very prominent in New England politics. Kennedy had eight siblings, and one of them was Robert F. Kennedy (RFK), who served as U.S. Attorney General under his administration. In the hours and days after Kennedy's assassination, RFK revealed his true feelings on his brother's death.
Taking the blame for JFK's death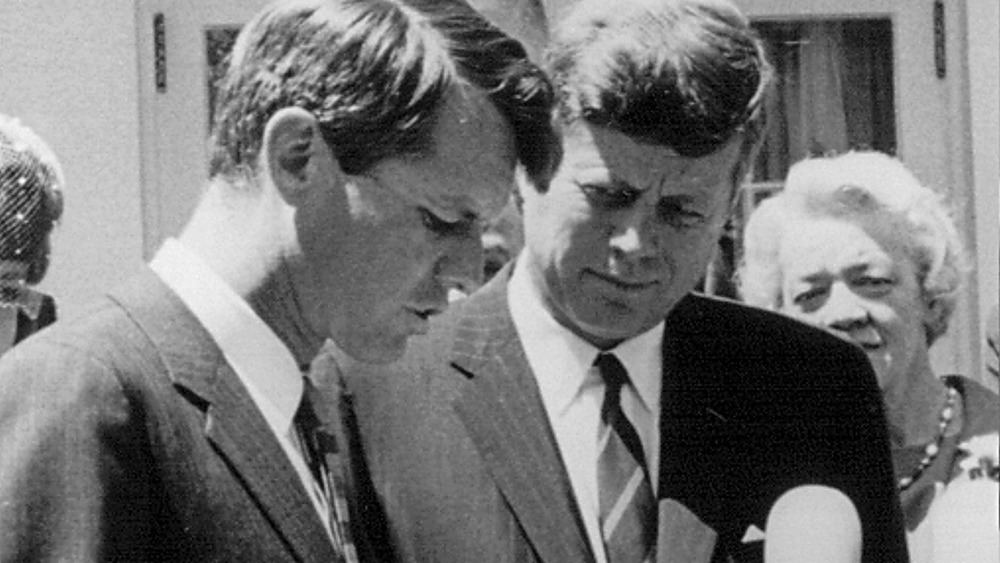 National Archives/Getty Images
The younger Kennedy blamed himself for the death of his brother. After learning that John F. Kennedy had passed away from his wounds, RFK allegedly expressed foreboding. "I knew they'd get one of us, I thought it would be me," he said to an aide, according to Irish Central.
Even though Lee Harvey Oswald is known as the alleged assassin who fired the shots that killed JFK, a lot of theories have surrounded who actually killed him. Oswald was killed in prison just two days after the assassination, and no other viable suspects were considered responsible. RFK was apparently suspicious of and questioned if the assassination was retribution for diplomatic decisions of the Kennedy administration.
He also speculated if his brother's death was tied to RFK's own battle with the unions — most notably his feud with labor union leader Jimmy Hoffa. Previously serving as chief counsel for the Senate Rackets Committee, RFK ruthlessly went after the mob, which likely made him more enemies than friends. But this also means Kennedy's paranoia didn't come out of the blue; RFK heavily employed the use of investigative departments to go after organized crime and unions.
Robert F. Kennedy would die by assassination as well — just a few years after his brother's — on June 5, 1968 in Los Angeles (via History).