If The Apocalypse Hits, This Is The Store People Are Heading To First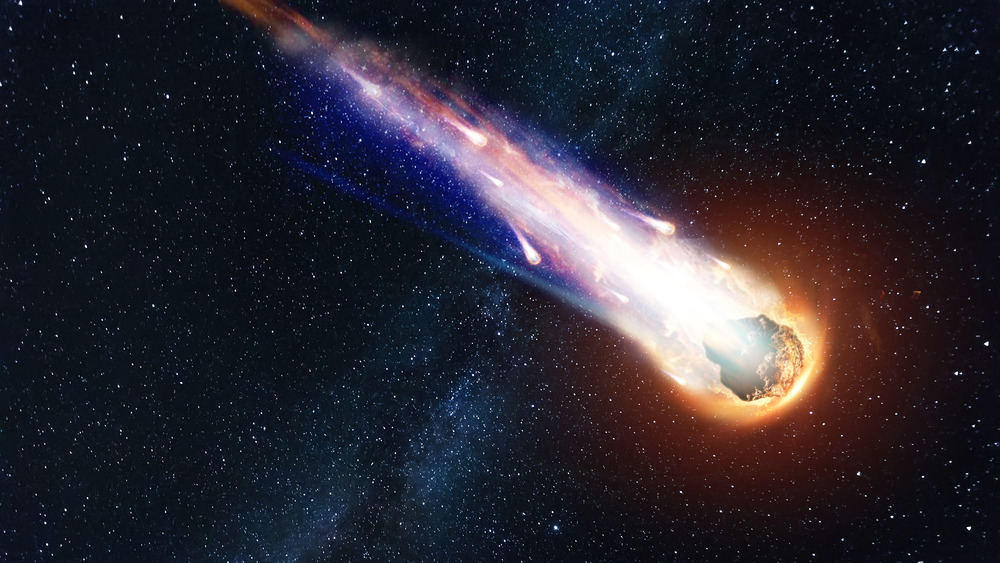 Shutterstock
If there's anything modern life has a lot of us thinking about a little too often for comfort, it's what to do when the apocalypse really and truly hits. Once you've determined that you're alive and that you need to stock up on some supplies if you're going to continue to survive, what else is there to do but hit up a local store and grab what you can? Grunge asked 518 people around the United States "What store are you heading to first if the apocalypse hits?"
Coming in as the most popular option for the first stop during the apocalypse is Walmart, with 26.83 percent of respondents picking it as their one-stop-shop of choice for post-apocalyptic shopping. This makes sense, as per the National Retail Federation, Walmart is the world's top retailer with $523.96 billion in sales worldwide in 2019 and sales of $399.8 billion in the United States alone. At this point, shopping at Walmart is often a ubiquitous and unavoidable part of life in the United States and it's likely that one of the country's 4,756 Walmarts, as reported by Capital Counselor, would be the most accessible retail center. An average Walmart's wide variety of inventory would make it a good bet for stocking up on all the essentials needed by survivors of the apocalypse.
Coming in as the second most popular store to which people would head first if the apocalypse hit is Costco, with 18.34 percent of the vote.
Meet me at Costco after the apocalypse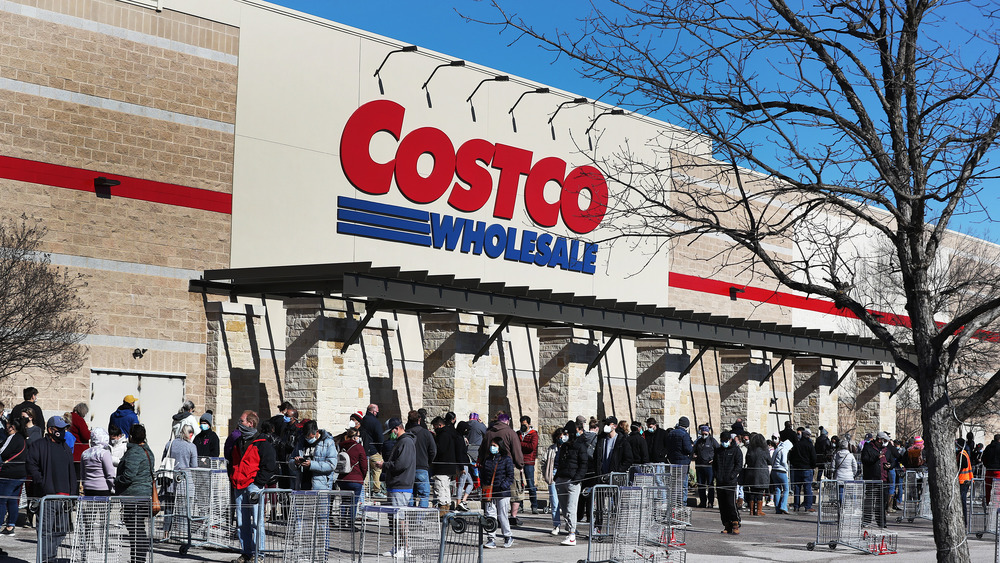 Joe Raedle/Getty Images
This is an especially wise choice: Not only can you grab the necessary basic survival supplies like water, tents, and clothing, you can grab your own legendary hot dog deal. As reported by Food & Wine, the price of a hot dog and soda has remained at just $1.50 since the deal was introduced in 1985. Keeping this low price is so important to the Costco brand that co-founder Jim Sinegal once threatened to kill president and C.E.O. W. Craig Jelinek if he dared raise the price. What a fun story to tell your fellow post-apocalyptic Costco shoppers as you all enjoy a little tube meat while society collapses on itself. (Whether money even matters at this point is another topic for another time.)
The third most popular store that respondents intended to visit after the apocalypse hit was Bass Pro Shop, which took in 12.93 percent of the vote. Those are the people you'll want to befriend in the new post-apocalyptic reality, since presumably anyone familiar with Bass Pro Shop will be able to hunt and fish and bring in food after the Costco hot dogs are long gone. Cabela's was fourth, with 11.58 percent, followed by Target (9.85 percent), any liquor store (7.92 percent), and Other finished out the poll with 5.98 percent. Write-in answers under Other included "Bible store," Starbucks, and, perhaps most surprisingly of all, Ulta, offering cosmetics and other beauty products. Gotta look good for the end of the world.