Kevin Durant Is Worth A Lot More Money Than You Think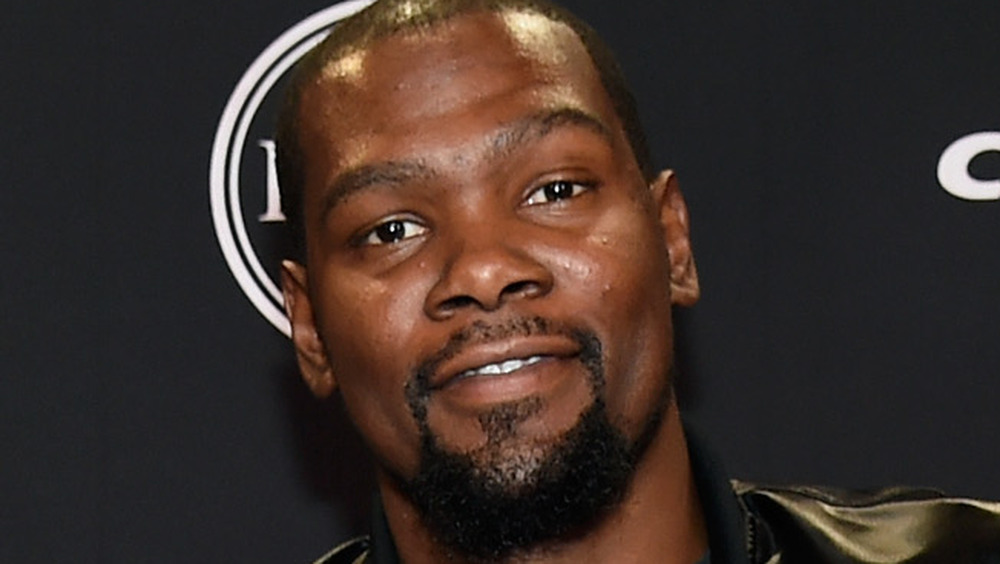 Kevin Mazur/Getty Images
Two-time NBA champion Kevin Durant, or KD as he is affectionately known, is one of the basketball league's most popular players. The 32-year-old currently plays forward for the Brooklyn Nets. He previously played for the Golden State Warriors, where he won his two back-to-back finals. The second 2007 NBA draft pick also played for his debut team, the Seattle SuperSonics, which later became Oklahoma City Thunder. In his first season Durant was averaging 20 points every game, and he won NBA Rookie of the Year, reports ESPN.
Durant is one of the top scorers in the NBA and an all-around decorated player. He's won two Most Valuable Player (MVP) awards for All-Star and Finals games. And he was the winner of the league's solo MVP award in 2014 (per NBA). So it's no secret that KD has made a lot of waves in the sport, and made quite a career for himself in the process. All of that raises a question. We know that he's definitely rich. But how rich?
Durant is worth multi-millions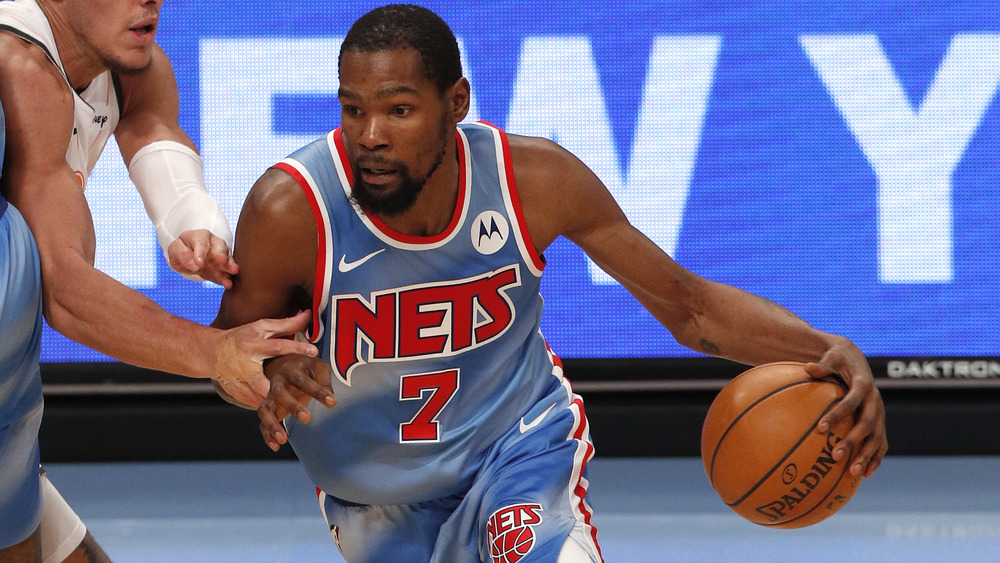 Jim Mcisaac/Getty Images
He is currently ranked as one of the richest NBA players to date. Durant is the 12th on a list of 50 rich basketball players and is worth $170 million dollars, according to Celebrity Net Worth. In this current season with the Nets he is estimated to make a hefty $40 million for the year. In 2019, Durant signed his four-year contract with the Nets for $164 million dollars. During his time with the Warriors he reportedly made $81 million dollars, says Clutch Points. But this doesn't even include wealth he amasses from endorsements. In 2014, KD signed a 10-year contract deal with Nike worth about $300 million. As part of the partnership, Nike offered a $50 million retirement package with the deal (via Bleacher Report). It's the biggest endorsement deal in his career, but of course there's more.
The Nike deal alone didn't skyrocket him to becoming one of the wealthiest NBA stars. Durant has earned multi-million dollar endorsements since the start of his career. He's the face of a lot of brands, domestic and international. To date he's signed endorsement deals with more than a dozen companies in different industries. They include the likes of Gatorade, Beats by Dre, Alaska Air Group, and Sprint, reports Sports Keeda. The only other currently active NBA player that surpasses Durant's riches is LeBron James.