The Criminal Twin Brothers Who Switched Places In Jail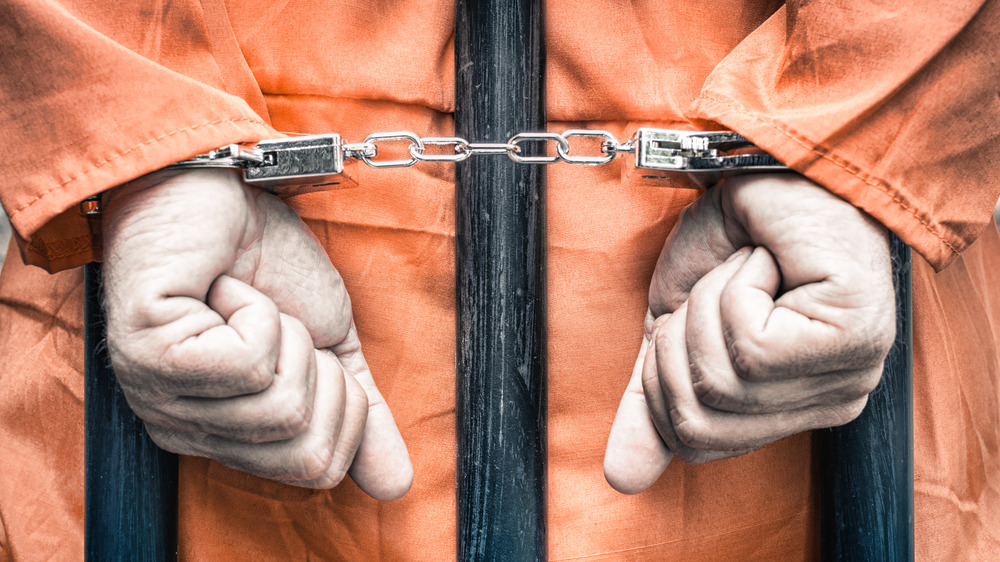 Shutterstock
Identical twins pulling pranks by pretending to be one another is a classic trope usually found in children's media. (Parent Trap, anyone?) Death row is pretty much the last place you expect to hear of what would usually be a light-hearted plot point, but in 1984, 27-year old twin brothers Carey Dean Moore and David Moore were both imprisoned in the same Oklahoma state penitentiary at the same time. As reported by The New York Times, Carey Dean Moore was on death row for the murder of two Omaha taxi drivers, while David Moore was in general population, serving a four- to six-year sentence for theft. 
The brothers asked to meet to discuss family matters, which was apparently a common request, and the meeting was granted. During their time together, they switched clothes, and at the end of their allotted time in the conference room, guards took David back to Carey Dean's death row cell and Carey Dean went and worked David's shift in the prison kitchen. It was at this point that food service manager Bob Austin noticed that "David" appeared to have gained 10 to 15 pounds and had a ruddier complexion than usual. His suspicions that something was amiss were confirmed when Carey Dean asked a fellow worker where to store a pan he had just dried, something David would have known. The brothers' ruse lasted just a few hours. 
Attempted prison break or just a prank?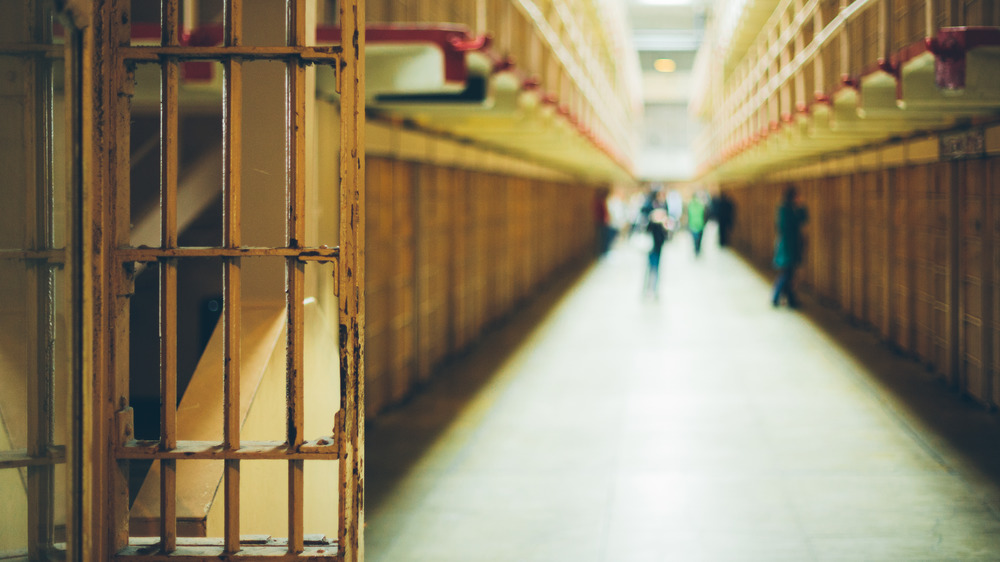 Shutterstock
The New York Times didn't clarify the reason for the brothers' switch; authorities at the penitentiary weren't sure if it had been intended as part of an escape plot or just a prank of some sort. John Dahm, an assistant director with the state corrections department, wondered if Carey Dean Moore had simply wanted "to get out for awhile to break the boredom of death row and do something like pitch horse shoes." He also noted that "both [brothers] have been in trouble often with the law and I don't think they are considered funny or pranksters." 
According to a 2018 interview with David Moore from the Lincoln Journal Star picked up by the Associated Press, the switch had indeed been "a spur-of-the-moment escape attempt so that his brother might get to breathe fresh air again." David Moore, then 60, told the reporter, "Back then we were both animals. We weren't fit to be allowed in society, I guess." Per the Lincoln Journal Star, Carey Dean Moore was executed by the state of Nebraska on August 13, 2018 after 38 years on death row. David Moore and his daughter Taylor Moore were among the witnesses. The brothers shared a meal of Pizza Hut pizza, Pepsi, and strawberry cheesecake, and then a hug before Carey Dean Moore's death by lethal injection.