How Much Money Does NBA Dunk Contestant Anfernee Simons Make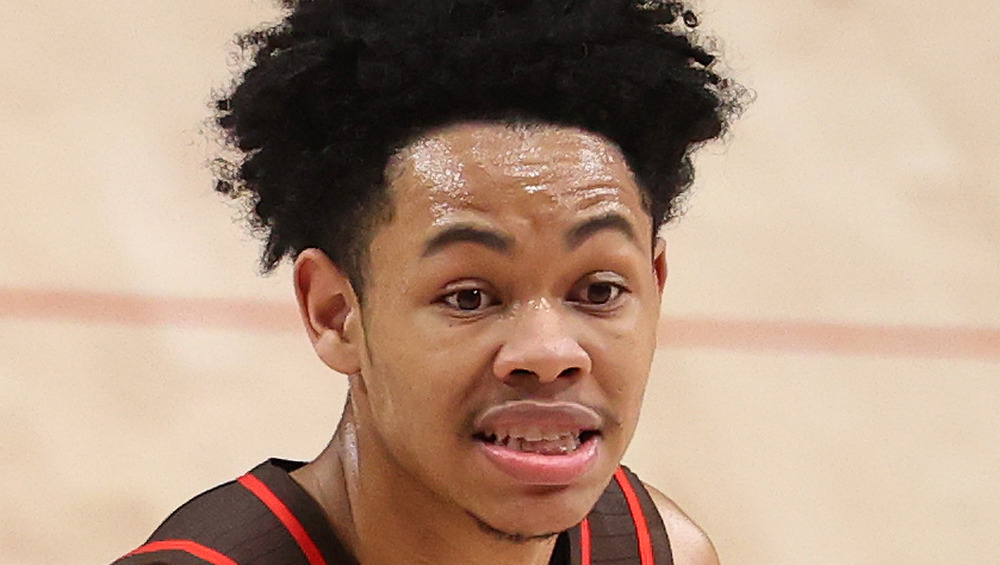 Abbie Parr/Getty Images
Professional hoopers might not be the highest-paid celebrities out there, but their paychecks are anything but chump change. When you look at the endorsement deals and extra-curricular income streams NBA stars tend to have, those paychecks get even bigger. It's certainly true for Anfernee Simons.
Even if you're not an avid basketball fan, you've probably seen Simons' name in the news recently, since he was selected to compete against the Knicks' rookie Obi Toppin and Indiana Pacers guard Cassius Stanley in the 2021 NBA Dunk contest. The match is set to take place on March 7, which the NBA website points out is the same day as the All-Star Game this year.
Simons was drafted for the Portland Trail Blazers in 2018, the first player to be drafted to the NBA directly following high school, after the league changed its age restriction rules in 2005. The dude was pretty young when he first touched his sneakers to the professional court, but that's what happens when you have mad skills like Simons. Let's see if his pay matches up.
Here's how much Anfernee Simons brings in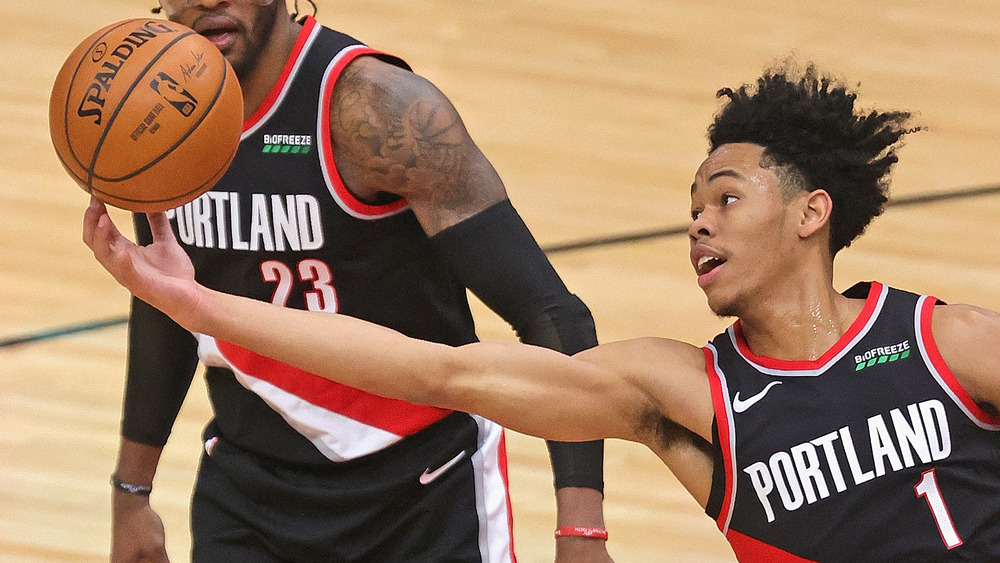 Jonathan Daniel/Getty Images
Compared to some of his teammates, such as Damian Lillard, who brings in around $44 million per year, and C.J. McCollum, who's estimated to make around $33 million per year until 2024, Anfernee Simons isn't anywhere near the top of the pay scale, according to Spotrac. The guy isn't exactly near the bottom, either. The publication points out that Simons is locked into a four-year contract worth a little over $10 million guaranteed, which breaks down to just $2.5 million per year. It's not the best in the league, but it's still pretty good. What's more interesting than how much the player makes is how he intends to spend a good chunk of that money.
According to Yahoo! News, Anfernee has decided to take part of his newly earned wealth and give it back to the community in the form of savings accounts for young Black and Brown kids that might not have the resources at their disposal to save for college. Through a Black-owned and women-owned app called "Goalsetter," the NBA star plans to give a $40 initial deposit to one million savings accounts for the Boys and Girls Club of East Altamonte and Hungerford Elementary in his home community of Eatonville, Florida. And if that isn't an altruistic way to spend one's hard-earned money, we don't know what is.