How Dave Navarro Got His Ink Master Job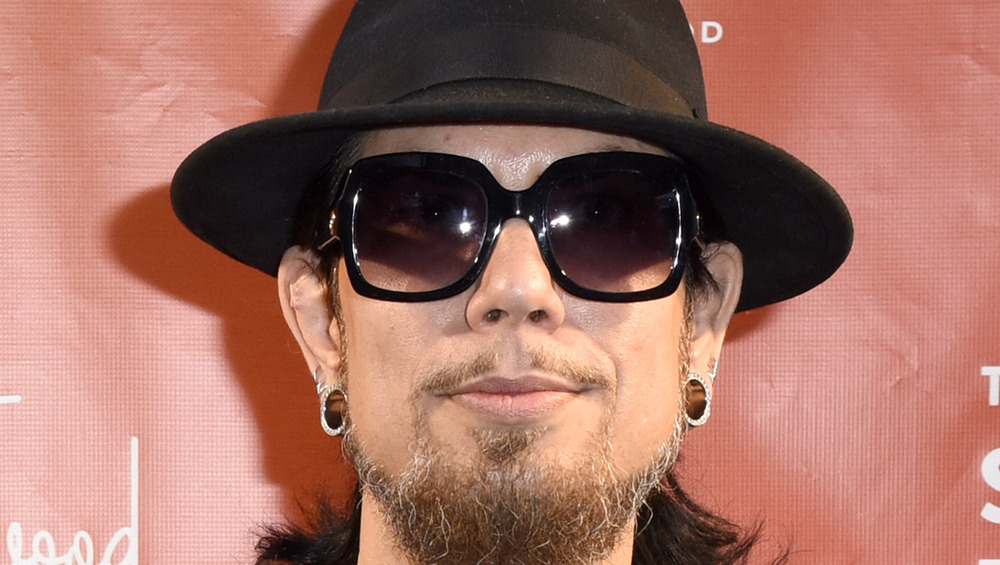 Vivien Killilea/Getty Images
When musician Dave Navarro was announced as one of the judges for Ink Master, people were curious. Navarro is famously tatted up, but he doesn't own a tattoo parlor. And the show is supposed to be a competition to find the best tattoo artists in the nation, so wouldn't it make sense if another tattoo artist rounded up the panel of judges?
But Navarro's presence in the show does make it enjoyable, as he provides a different perspective on what the tattoo artists do. His take can veer off from the opinions of fellow judges Chris Nuñez and Oliver Peck, who are themselves tattoo artists.
Navarro, of course, is more known for his guitar skills, said The Things. As part of Jane's Addiction and Red Hot Chili Peppers, he performed in arenas across the globe and pretty much lived the rock star life. Navarro was supposedly replaced as the guitarist for Red Hot Chili Peppers because of his worsening drug addiction. He told fellow judge Peck in an interview with Inked that he realized he wanted to help people work towards addiction recovery, which is why he's campaigned to remove mental health stigmas.
But one thing that Navarro knows, other than music, is the experience of getting a tattoo.
Not his first rodeo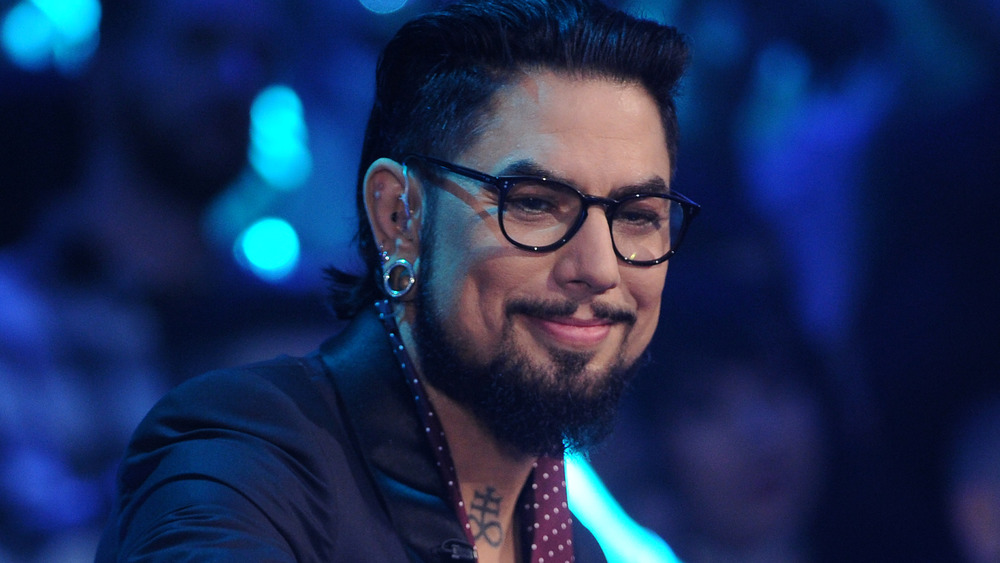 Brad Barket/Getty Images
Ink Master is not Navarro's first hosting gig. He was one of the judges and hosts for the reality show Rockstar, which searched for the new lead singer for INXS and a superband called Supernova. So his appearance in Ink Master is no fluke; he's a seasoned pro.
Navarro's role in the judging panel is to provide the show with the client's perspective. He told Peck that people ask him all the time — Why are you on the show? But Navarro points out he's there to be a voice for the clients, those who will ultimately wear the artist's work forever. His job, he said, is to be the person who says, "would I be stoked with that tattoo?" And Navarro is no stranger to tattooing art. He's been inked by some of the most legendary artists. He got his first tattoo at 17 from Bob Roberts, and he's since worked with some of the best in the field. 
Unfortunately, Ink Master was canceled last year. Paramount+ will revive the show, reported Deadline, and the library of past episodes will be available for streaming. It's unclear if Navarro and his client's voice of reason will be back. Either way, he's an integral part of the show, even if he isn't doing the inking himself.