The Truth About The NFL's First Black Female Referee, Maia Chaka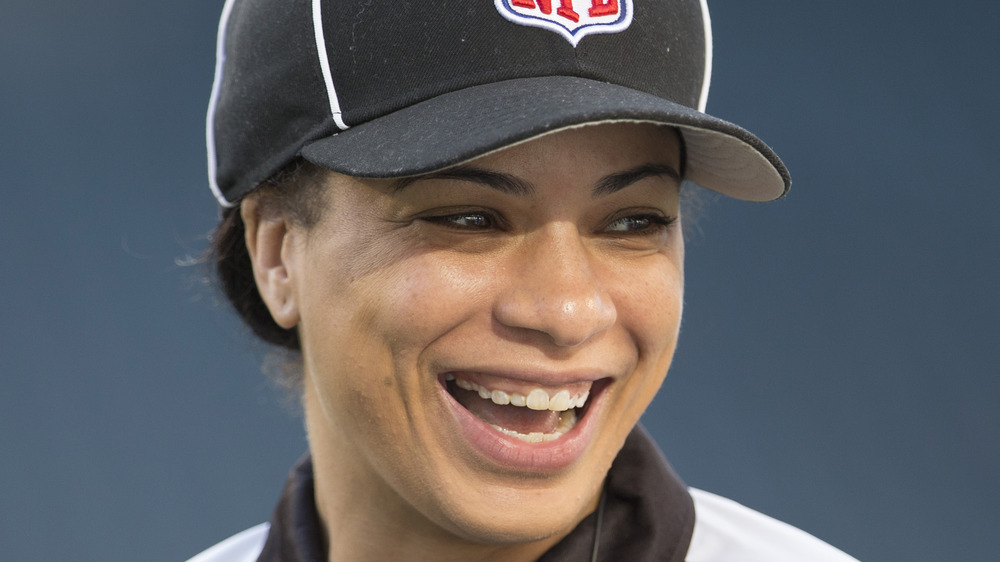 Mitchell Leff/Getty Images
The NFL announced that they hired their first Black female referee on March 5. Maia Chaka will be part of the league's officiating roster this year, making history as the first Black woman to hold the position. The announcement of her addition comes timely, as the country comes fresh off the close of Black History month and the start of Women's History Month. In the officiating field where Chaka's race and gender are a minority, her addition turns a new page for women and the NFL. And she expressed excitement over her historic appointment in a statement.
"I am honored to be selected as an NFL official. But this moment is bigger than a personal accomplishment. It is an accomplishment for all women, my community, and my culture," said Chaka.
Since the inception of the NFL, the majority of the organization's players, coaches, and referees have been white men. Of course over the years that has changed significantly, as statistics show that Black men now make up more than half of the NFL players today, per Statista. And in smaller numbers, Black men are represented in leadership positions such as head coaching and general management. Black referees however make up 36 of the 122 referee officials, reports Florida Today. And until Chaka, all have been men.
Maia Chaka makes history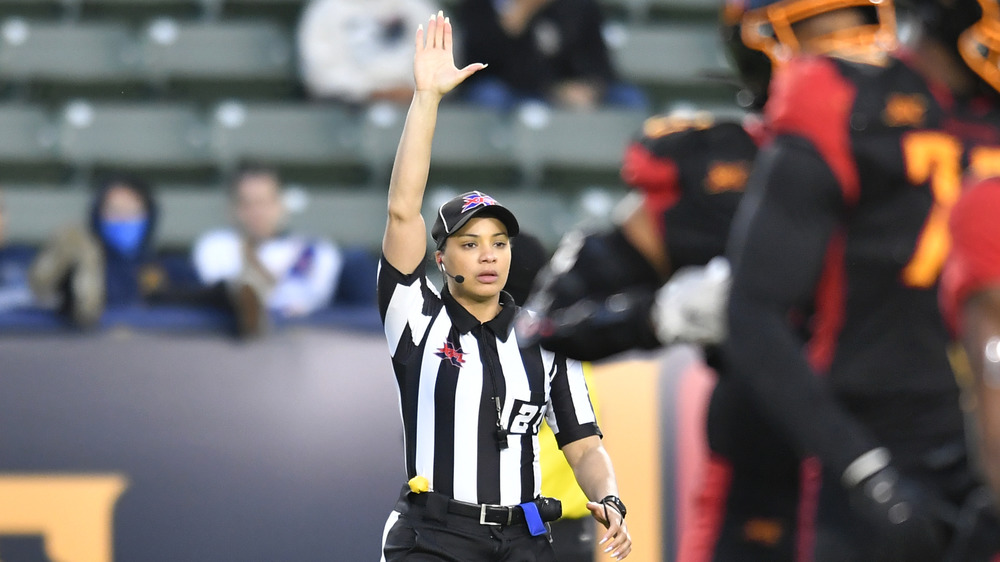 John Mccoy/Getty Images
It was a long journey for Chaka, who has been part of the league's Officiating Development Program since 2014. That program was aimed at selecting college-level referees for potential opportunities in the NFL through a series of screenings and training camps.
She told Today that all of her hard work culminated into one of her greatest achievements. "I've just been grinding for so long at this, it's just an honor to be able to join the National Football League," said Chaka.
Prior to joining the NFL, Chaka also worked in college football. She has experience working in collegiate athletic conferences such as Conference USA and the Pacific 12 conference (or Pac-12), and has also helped officiate preseason NFL games.
Chaka is an alumna of Norfolk State, where she got her bachelor's in education. She later taught physical education in Virginia's public schools, and afterward, officiated high school football games, where she got her first start at refereeing.
Her historic role is nothing short of a major achievement. But she's not alone. She joins fellow female referee, Sarah Thomas, who continues to make history, as recently at the Super Bowl last month, reports Sportscasting. The two both officiated NCAA games and became the first women to do so, the same year Chaka joined the NFL's Officiating Development Program, reported Today.