The Truth About Ink Master's Ryan Ashley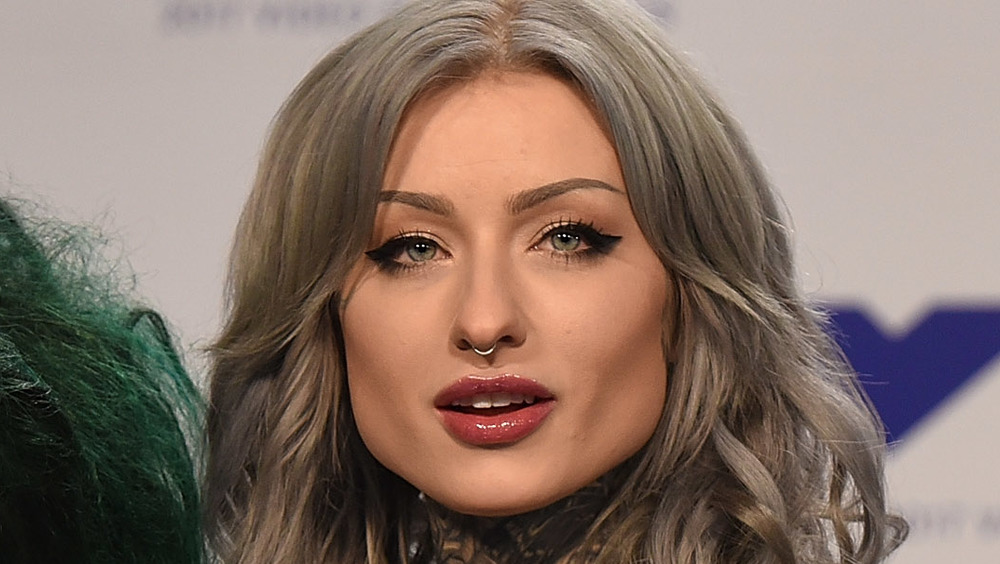 C Flanigan/Getty Images
Ryan Ashley was the first female champion of the hit reality TV competition Ink Master. She won season 8 in 2016, and she hung around for a few spin-offs as well, hosting two seasons of Ink Master: Angels and serving as a judge on the spin-off Grudge Match.
There is still a lot you probably don't know about Ryan Ashley, however. For example, her full name is Ryan Ashley Malarkey, and she told Screen Rant that that last name of hers got her made fun of as a teenager. She also said in that interview that she "had an experience" with "the extraterrestrial realm" when she was a kid. Although she didn't expound on what happened back when she was eight years old, she did admit that it "changed [her] forever." She said she still believes in aliens or some kind of beings not of this earth. "There's a lot of s*** out there," she said. Let's take deeper look into the truth about Ink Master's Ryan Ashley and try to get a glimpse of what her life is like.
Ink Master's Ryan Ashley is a new mom
According to her Instagram, Ryan Ashley is a resident artist at Elysium Studios, a tattoo studio and art gallery in Grand Junction, Colorado, that is decorated with baroque columns, ornate furniture, and tables you'd expect to see Alex and his droogies drinking at in A Clockwork Orange. She specializes in ornamental jewelry tattoos. Her husband (that's right: Ryan Ashley is married) Arlo DiCristina also works there.
And, as Inked magazine reports, the two welcomed their first child into the world on May 16, 2020. Atheus DiCristina came a few weeks earlier than they had expected, but he came out completely healthy. Ryan called pregnancy "a brutal awakening," but said it was a learning experience that was "a gift from the universe, for the hardest lessons are the most important to learn." The little guy is getting started early on certain things in life — he already has his own Instagram account. However, there's still no word on when he'll get his first tattoo.